Leicestershire Construction recruitment agency listing
13 Recruitment Agencies found in Leicestershire in the Construction industry. View your closest or specialist recruiters by using the Agency Search below.
With a population of some 1 million people, and an important UK city at its centre, the county of Leicestershire offers significant opportunities for the construction industry. This has perhaps never been truer than at present, with the launch of the city of Leicester's Ashton Green Development. This sustainable regeneration scheme plans to build 3,000 new homes in the urban centre, creating a wealth of jobs for construction workers and contractors. In fact, it has recently been announced that Leicester will need 20,000 new homes over the coming years. It is also thought that residential development will encourage further commercial interest, and the city of Leicester is looking to build its profile as a leading business centre in the East Midlands region. Urban regeneration is also likely to mean development for the wider county, as affluent commuters settle in the surrounding towns and villages, looking for new accommodation, or seeking to refurbish existing homes. Furthermore, INSPIRE Leicestershire is offering grants to local businesses in rural areas to improve premises, meaning more work for builders, fitters and decorators. There are a number of recruitment agencies with expertise in the construction sector that operate in Leicestershire. Particularly if you are looking to find work in one of the bigger regeneration projects, these are often good places to look. They frequently have contracts with project leaders, and work to source the right staff, also handling the employment administration.
Agency Search
- Improve your results by refining your search
You have changed your query
Press "Search Agencies" when your new query is ready.
Mana Resourcing Ltd - Sales & Marketing Division
Construction in Leicestershire
Covers: Midlands, East Anglia, Home Counties, London | Contract, Part Time, Permanent, Temporary | Salaries from £17k - £100k
Mana House, Overdale Road, Leicester, Leicestershire, LE2 3YJ
Plus 4 additional office locations
Mana Resourcing has impeccable sales credentials; the two owners were both sales professionals for many years before entering the recruitment business. Mana Resourcing provide staff for the following disciplines: • Field Sales Executives • New Business Development Managers • Media Sales • Technical Sales • Sales Engineers • Telesales • Financial Sales • IT Sales • Estate Agents • Sales Managers • Sales Directors
United Mechanical & Electrical Solutions Ltd
Construction in Leicestershire
Covers: UK wide | Contract, Permanent, Temporary | Salaries £15k - £100k+
2 Kirby Lane, Melton Mowbray, Leicestershire, LE13 0BY
United Mechanical & Electrical Solutions specialises in supplying temporary labour to the construction and engineering sector nationwide. We have a large database of Electricians, Plumbers, Pipefitters, mates and related trades from semi skilled to project management level.
Construction in Leicestershire
Covers: East Midlands, West Midlands, | Contract, Part Time, Permanent, Temporary | Salaries £15k - £100k+
4B Bank Court, Weldon Road, Loughborough, Leicestershire, LE11 5RF
Plus 2 additional office locations
JT Recruit is a well respected local agency and we have a great deal of experience in recruiting the right person for you or finding the right job for you. What makes us different from a lot of our competitors is that we care about you!
Are you an employer looking for a recruitment agency?
1.

Call us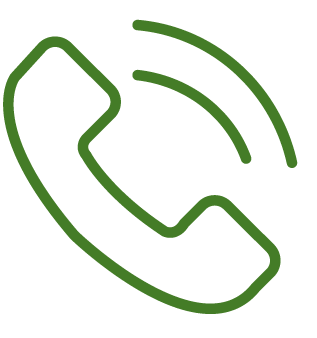 We offer a free assisted search service on

0345 557 8401

0345 557 8401
2.

Live chat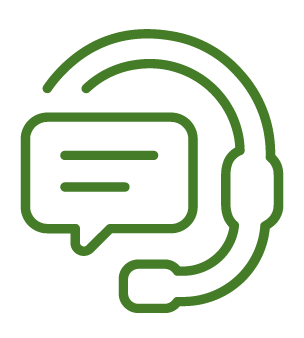 If you don't want to phone, we have dedicated staff available to help find the perfect agency

(look for the icon in the bottom right corner of the screen).
3.

Keep searching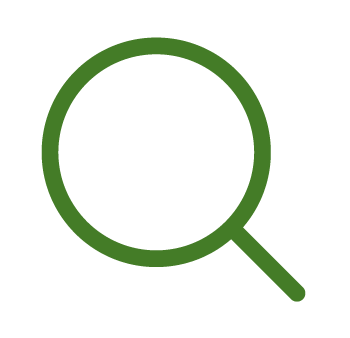 We have over 7,000 agencies on our website so we're confident you'll find the right one for you on our website
Maloy & Flynn Recruitment
Industries covered: Accounting & Finance, Administration, Construction, Creative / Design, Engineering, Personnel / HR, Legal, Marketing, Purchasing, Sales
1st Floor, Knightsbridge House, Lower Brown St, Leicester, Leicestershire, LE1 5NL
Industries covered: Construction, Engineering, Manufacturing / Production, Rail
1 Oak Spinney Park, Ratby Lane, Leicester, Leicestershire, LE3 3AW
Plus 3 additional office locations
Industries covered: Automotive, Aviation / Aerospace, Construction, Defence, Driving, Electronics, Logistics, FMCG
Office 12b, 5th Floor, Humberstone House, Humberstone Gate, Leicester, Leicestershire, LE1 1WB
Plus 3 additional office locations
Industries covered: Accounting & Finance, Administration, Banking, Construction, Call Centre / Customer Service, Engineering, Facilities Management, Government / Public Sector, Personnel / HR, IT, Legal, Logistics, Manufacturing / Production, Media, Sales, FMCG
3rd Floor, 27 Bowling Green Street, Leicester, Leicestershire, LE1 6AS
Plus 5 additional office locations
Industries covered: Administration, Catering and Hospitality, Construction, Call Centre / Customer Service, Driving, Engineering, Health Care, Industrial, IT, Manufacturing / Production, Science, Social Care, Energy / Renewable Energy
4th Floor Arnhem House 31 Waterloo Way, Leicester, Leicestershire, LE1 6LP
Plus 14 additional office locations
Industries covered: Accounting & Finance, Administration, Catering and Hospitality, Construction, Creative / Design, Call Centre / Customer Service, Driving, Education, Engineering, Executive / Management, Industrial, IT, Legal, Logistics, Manufacturing / Production, Marketing, Purchasing, Sales
24-25 High Street, Loughborough, Leicestershire, LE11 2PZ
Plus 24 additional office locations
Hays Construction and Property
Industries covered: Construction, Property
1st & 2nd Floor, 2 Colton Square, Leicester, Leicestershire, LE1 1QH
Plus 51 additional office locations
Red Rock Partnership Limited
Industries covered: Administration, Catering and Hospitality, Construction, Driving, Executive / Management, Food & Drink, Health Care, Housebuilding, Personnel / HR, Industrial, Manufacturing / Production, Marketing, Sales, Social Care, FMCG
First Floor, 81 Charles Street, Leicester, Leicestershire, LE1 1FA
Plus 5 additional office locations
Industries covered: Accounting & Finance, Administration, Banking, Charity, Construction, Consulting, Call Centre / Customer Service, Engineering, Facilities Management, Financial Services, Personnel / HR, Industrial, IT, Legal, Marketing, Retail, Sales, Travel
118 Charles Street, Leicester, Leicestershire, LE1 1LB
Plus 49 additional office locations
Industries covered: Accounting & Finance, Administration, Agriculture, Automotive, Aviation, Banking, Catering and Hospitality, Charity, Child Care, Construction, Call Centre / Customer Service, Education, Engineering, Financial Services, Government / Public Sector, Personnel / HR, Industrial, IT, Legal, Logistics, Manufacturing / Production, Marketing, Not-for-profit, Property, Purchasing, Retail, Sales, Telecommunications, Travel, Energy / Renewable Energy
18 Granby Street, Leicester, Leicestershire, LE1 1DE
Plus 67 additional office locations
Most Popular Towns for Construction in Leicestershire