Recruitment Agencies in Camden Town, London, Greater London
Including: Catering and Hospitality (4 agencies), Administration (4), IT (3), Manufacturing / Production (3), Accounting & Finance (3), Engineering (2), Retail (2), Industrial (2), Health Care (2), Construction (2), Education (1), Social Care (1)
We have 14 Recruitment Agencies based in Camden Town and an additional 100+ agencies that recruit in the area.
Use the search box below to find your ideal list of agencies.
Camden Town forms part of the London Borough of Camden in inner London, with the southern reaches of the borough comprising central London. The borough has a population of roughly 220,000, of which only 3.2% claim unemployment benefits.
As with the trend for Greater London at large, employment in the area largely comes from professional, technical, and scientific services, with 18.2% of all employment stemming from this sector. Financial and Insurance services account for 10%, whilst Food and Accommodation services comprise 6.1% of employment in the borough. Combined, Public Administration, Health and Social Work and Education account for 23.6% of employment in the area, with the local authority, NHS Trusts and schools providing jobs within the borough.
Much like the rest of London there are jobs to be had in the area but competition is fierce and finding the right position doesn't get any easier. Using the specialised services of recruitment agencies based in Camden will benefit any job seeker, as well as any employers who wish to advertise a job position or search for the most appropriate candidate.
Agency Search
- Improve your results by refining your search
You have changed your query
Press "Search Agencies" when your new query is ready.
Industries covered: Engineering, Rail
Show more
Do you want to work with a national Rail recruiter that provides staffing solutions tailored to your industry? Express Rail Services is a specialist Railway agency that supplies Safety Critical and Non-Safety Critical staff for a variety of roles. Formed in 2003 by Train and Rail experts, we have RISQS Audited status and recruit assessed PTS professionals of the highest standard. Contact us today and receive an industry recognised service.
Coverage UK wide
Argyle House, 29-31 Euston Road, London, NW1 2SD
Anne Jagger Recruitment LTD
Industries covered: Accounting & Finance, Administration, Catering and Hospitality, Charity, Construction, Call Centre / Customer Service, Education, Executive / Management, Facilities Management, Fashion, Financial Services, Government / Public Sector, Health Care, Personnel / HR, Insurance, IT, Logistics, Marketing, Multilingual & Language, Printing & Publishing, Project Management, Property, Purchasing, Sales, Training / Learning, Telecommunications, Travel
Show more
Offering a wide range of Recruitment & Business Support solutions, Anne Jagger understands the diverse needs of today's businesses and job seekers. Office, Admin, Customer Service, Sales, Marketing, Accounting and Logistics all covered throughout the UK.
Coverage Uk Wide
7 Pancras Square, London, Greater London, NW1 0AG
Berry Recruitment - Industrial and GLA Division
Industries covered: Industrial, Manufacturing / Production
Show more
Through an ever growing reputation and solutions built around the needs of our clients, Berry Recruitment are effective industrial recruiters within areas such as agriculture, manufacturing, distribution and warehousing. We can supply candidates to fit all of your requirements including day, night and shift work as required.
Coverage UK wide
Argyle House, 29-31 Euston Road, London, NW1 2SD
Plus 7 additional office locations
Are you an employer looking for a recruitment agency?
1.

Call us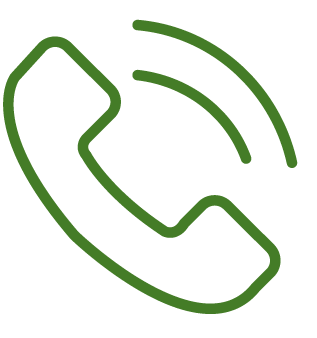 We offer a free assisted search service on

0345 557 8401

0345 557 8401
2.

Live chat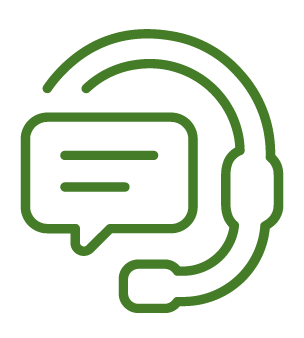 If you don't want to phone, we have dedicated staff available to help find the perfect agency

(look for the icon in the bottom right corner of the screen).
3.

Keep searching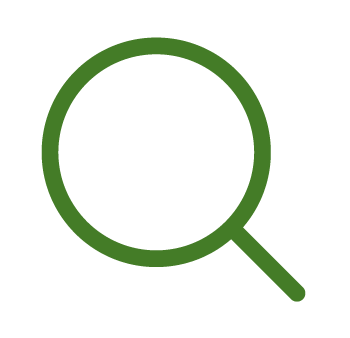 We have over 7,000 agencies on our website so we're confident you'll find the right one for you on our website
Industries covered: Administration, Catering and Hospitality, Call Centre / Customer Service, Facilities Management, Logistics, Manufacturing / Production, Marketing, Retail, Sales
8-12 Camden High Street, Camden Town, London, NW1 0JH
Industries covered: PR
85-87 Bayham Street, Camden Town, London, NW1 0AG
Industries covered: Accounting & Finance
Interchange Atrium, Stables Market, Camden Town, London, NW1 8AH
Industries covered: Media
5-6 Underhill Street, Camden Town, London, NW1 7HS
Industries covered: Property
25 Princess Road, Camden Town, London, NW1 8JR
Industries covered: Executive / Management
3 Primrose Mews, Camden Town, London, NW1 8YW
Industries covered: IT, Digital
85-87 Bayham Street, Camden Town, London, NW1 0AG
Nichols Digital Recruitment
Industries covered: IT, Digital
4 Prince Albert Road, Camden Town, London, NW1 7SN
Berry Recruitment - Catering & Hospitality Division
Industries covered: Catering and Hospitality
Show more
From head chefs to food service assistants, Berry Catering provide solutions for all levels of permanent and temporary catering vacancies in the UK. Consultants within our specialist division are experts within Catering / Hospitality and ensure that candidates have any required food hygiene certificates before being recommended to clients. We currently supply catering staff to many of the country's largest sporting, events and catering venues
Coverage UK wide
Argyle House, 29-31 Euston Road, London, NW1 2SD
Plus 7 additional office locations
Industries covered: Catering and Hospitality
Station House, 12 Melcombe Place, Marylebone, Camden Town, London, NW1 6JJ
Plus 1 additional office location
Industries covered: Administration, Construction, Call Centre / Customer Service, Engineering, Health Care, Industrial, Insurance, Logistics, Manufacturing / Production, Social Care, FMCG
One Euston Square, 40 Melton Street, Camden Town, London, NW1 2FD
Plus 2 additional office locations