Recruitment Agencies in Wrexham
Including: Administration (10 agencies), Manufacturing / Production (8), Industrial (7), Accounting & Finance (7), Driving (6), Engineering (6), IT (5), Catering and Hospitality (4), Health Care (4), Construction (4), Education (3), Social Care (1)
We have 13 Recruitment Agencies based in Wrexham and an additional 100+ agencies that recruit in the area.
Use the search box below to find your ideal list of agencies.
Wrexham is a town in Clwyd, North Wales. At the time of the 2011 Census, Wrexham reported a population of 63,614.
Major employers in the Wrexham area include JCB Transmissions, food manufacturer Kellogg, remote secretarial service Moneypenny, and pharmaceuticals manufacturer Ipsen. This is reflected in statistics from the 2011 Census. Here Wrexham displayed a definite bias towards employment in the Manufacturing industry - with 18.3% of jobs in the area falling into this category. This was 9.4% higher than the average for England and Wales that year. Many such jobs are based on the large Wrexham Industrial Estate.
Within manufacturing, the most popular categories for employment in Wrexham were high tech (5.4%) and food beverages and tobacco (3.7%). Health and social care is another popular category for employment, with 14.6% of local jobs falling into this category.
Wrexham's recruitment agencies range from small local specialists to large multi-industry operations. Although many will have a particular speciality in industries such as manufacturing and social care - these being important sectors for Wrexham - recruitment services available in the area cover the full gamut of jobs available.
Agency Search
- Improve your results by refining your search
You have changed your query
Press "Search Agencies" when your new query is ready.
24.7 Recruitment Services
Industries covered: Driving, Industrial, Logistics
Oakwood House, Wrexham, Flintshire, LL13 9UG
TLC Nursing & Homecare Plus
Industries covered: Health Care
60 Pen Y Bryn, Wrexham, Flintshire, LL13 7HY
Industries covered: Administration, Call Centre / Customer Service, Driving, Industrial, Manufacturing / Production, Sales
Old Bank, Station Road, Rossett, Wrexham, Flintshire, LL12 0HE
Are you an employer looking for a recruitment agency?
1.

Call us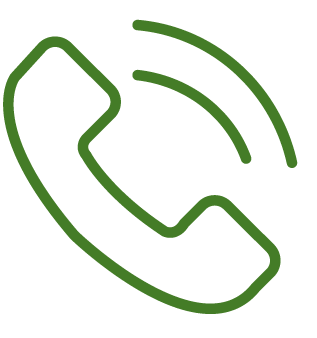 We offer a free assisted search service on

0345 557 8401

0345 557 8401
2.

Live chat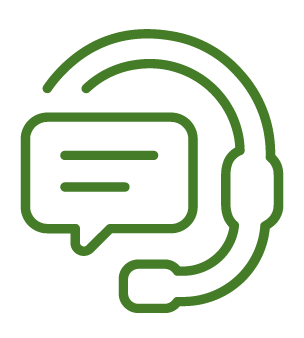 If you don't want to phone, we have dedicated staff available to help find the perfect agency

(look for the icon in the bottom right corner of the screen).
3.

Keep searching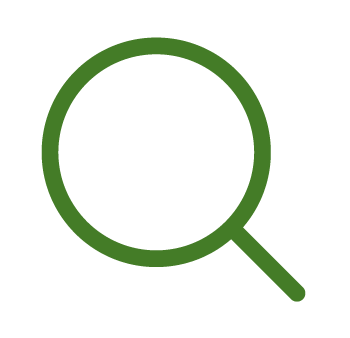 We have over 7,000 agencies on our website so we're confident you'll find the right one for you on our website
Industries covered: Construction, Engineering, Industrial, Manufacturing / Production, Science
Unit 3, Wilkinson Court, Wilkinson Business Park, Wrexham, Flintshire, LL13 9AE
Industries covered: Administration, Financial Services, IT
First Floor, Pembroke House, Ellice Way, Wrexham Technology Park, Wrexham, Flintshire, LL13 7YT
Industries covered: Accounting & Finance, Administration, Call Centre / Customer Service, Executive / Management, Personnel / HR, Marketing, Sales
Pulford Grange Chester Road Lavister, Nr Pulford, Wrexham, Flintshire, LL12 0DF
Industries covered: Administration, Catering and Hospitality, Construction, Engineering, Logistics, Manufacturing / Production, Science
Unit 8b Elmwood, Plas Action Road, Pandy Business Park, Wrexham, Flintshire, LL11 2UD
Plus 1 additional office location
Industries covered: Accounting & Finance, Administration, Call Centre / Customer Service, Financial Services, Personnel / HR, Marketing, Sales
Wilkinson Court, Wrexham, Flintshire, LL13 9AE
Plus 1 additional office location
Industries covered: Accounting & Finance, Administration, Catering and Hospitality, Construction, Creative / Design, Call Centre / Customer Service, Driving, Education, Engineering, Executive / Management, Industrial, IT, Legal, Logistics, Manufacturing / Production, Marketing, Purchasing, Sales
Unit 3 Charles Street Wrexham, Wrexham, Flintshire, LL13 8BT
Plus 24 additional office locations
Industries covered: Accounting & Finance, Administration, Call Centre / Customer Service, Engineering, Health Care, Industrial, IT, Manufacturing / Production, Multilingual & Language, Sales, Training / Learning, FMCG
12 Charles Street, Wrexham, Flintshire, LL13 8BT
Plus 25 additional office locations
Industries covered: Accounting & Finance, Administration, Catering and Hospitality, Call Centre / Customer Service, Driving, Facilities Management, Personnel / HR, Industrial, Logistics, Manufacturing / Production
Unit 3 Wilkinson Court, Wilkinson Business Park, Wrexham, Flintshire, LL13 9AE
Plus 3 additional office locations
Industries covered: Accounting & Finance, Administration, Aviation, Construction, Call Centre / Customer Service, Defence, Driving, Engineering, Executive / Management, Health Care, Industrial, IT, Legal, Logistics, Manufacturing / Production, Marketing, Rail, Sales, Science, Energy / Renewable Energy, Digital
2nd Floor Kelso Business Centre, Wrexham, Flintshire, LL11 1BS
Plus 24 additional office locations
Industries covered: Accounting & Finance, Administration, Catering and Hospitality, Call Centre / Customer Service, Driving, Education, Engineering, Executive / Management, Financial Services, Graduate, Health Care, Personnel / HR, IT, Legal, Manufacturing / Production, Marketing, Sales, Social Care, Sport, Recreation & Leisure, Telecommunications, Travel, Digital
Wrexham Industrial/Office & Professional. Conference Room 1 & 2, 67 Regent Street, Wrexham, Flintshire, LL11 1PF
Plus 10 additional office locations
Popular industry sectors in Wrexham
---