Logistics / Supply Chain Industry Headhunters recruitment agency listing
Finding the right candidate for a managerial role in supply chain and logistics can be absolutely crucial to the continued smooth running of a company's operations. Employers in need of candidates to fill either executive or management positions in the supply chain and logistics sector may, therefore, find it helpful to employ the services of a headhunter in order to find the best candidate possible.
Headhunters can be crucial in the search for the right managerial or executive candidate. At the top level of management in supply chain and logistics it is the person specifications as much as the industry experience that makes the best candidate.
For many organisations, whatever their size or scope, the right candidate is someone who understands the culture of the company as well as they understand the landscape of the industry. They will see eye to eye on the ethos and future direction of the team, as well as being able to withstand the rigours of the job and is this kind of specification that a headhunter can help in the recruitment process.
Headhunters are secured with a retainer which is why many organisations only use them when recruiting for their most senior or executive roles. The results secured by a headhunter, however, are sure to outweigh the initial cost.
Agency Search
- Improve your results by refining your search
You have changed your query
Press "Search Agencies" when your new query is ready.
Displaying 12 of 129 Agencies that recruit for Logistics / Supply Chain Industry Headhunters jobs in the Headhunting industry.
View your closest or specialist recruiters by using the Agency Search above.
Innova Search - Manufacturing Division
With a 20-year history, Headhunting & Executive Search is the basis of our business. We have conducted assignments in over 45 countries focusing on an array of industry verticals. Innova are trusted advisors to small and large enterprises, identifying and appointing key hires by leveraging our strong industry expertise. We work in partnership with our clients, recruiting world class leaders who will make a sustainable impact on their business.
Coverage Nationwide Manufacturing Recruitment Specialists
One The Square, Temple Quay, 4th Floor, Bristol, Avon, BS16DG
Riverside Innovation Centre, Castle Drive, Chester, Cheshire, CH11SL
Ground Floor, Sterling House, The Bourse, Leeds, West Yorkshire, LS15EQ
Norwich House, 26 Horsefair Street., Leicester, Leicestershire, LE15BD
8 St. Martin's Place, London, Greater London, WC2N4JH
Manchester One, 53 Portland Street, Manchester, Greater Manchester, M1 3LD
The Advocate Group is a leading search and selection consultancy that can attract mid / senior level professionals for global appointments. Specialising in Marketing, Sales, Supply Chain, Operations, Engineering and IT, our team can deliver strategic headhunting solutions to uncover exceptional talent in your field. With a proactive approach and client access to online analysis, Advocate is an invaluable extension to any recruitment campaign
Coverage National, International and Global Service
4 Temple Row, Birmingham, West Midlands, B2 5HG
47 Park Square East, Leeds, Yorkshire, LS1 2NL
The Plaza, 100 Old Hall Street, Liverpool, Merseyside, L3 9QJ
Kemp House, 152 City Road, London, Greater London, EC1V 2NX
Imperial Court, 2 Exchange Quay, Manchester, Greater Manchester, M5 3EB
We focus exclusively in niche sectors offering a complete service dedicated to the Chemical, Pharmaceutical, Life Science, Personal Care / Cosmetic and Food Industries. Excelling in our market knowledge and expertise; our goal is to provide you with a continuous professional and personal service.
Coverage National - All UK
The Cleaning Centre, Bath Road, Littlewick Green, MAIDENHEAD, Berkshire, SL6 3QR
Are you an employer looking for a recruitment agency?
1.

Call us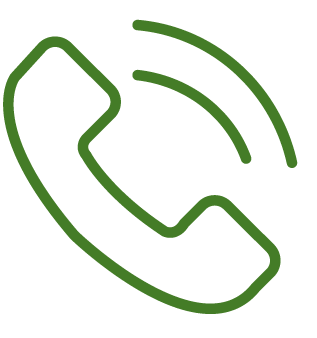 We offer a free assisted search service on

0330 380 0649

0330 380 064
2.

Live chat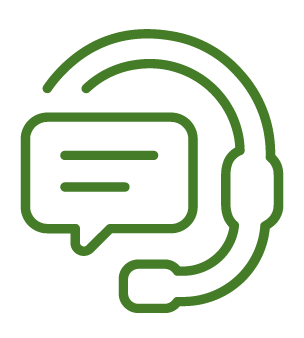 If you don't want to phone, we have dedicated staff available to help find the perfect agency

(look for the icon in the bottom right corner of the screen).
3.

Keep searching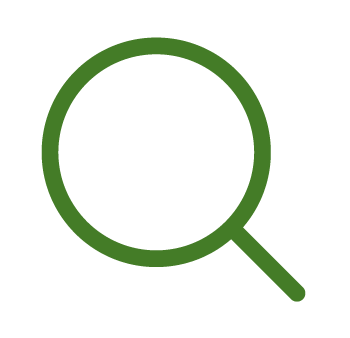 We have over 7,000 agencies on our website so we're confident you'll find the right one for you on our website
Our consultant's understanding of the competitive talent acquisition environment allows to supply top industry candidates who we know have the attributes to excel in the field. Our search and select solutions also enable us to uncover those hard to find professionals such as Directors and Managers
Coverage Southern England and Home Counties.
Bank House, Odiham, Hook, Hampshire, RG29 1LF
Zenith House, Reading, Berkshire, RG1 7AG
Recruiter Tip
Sitting at the top end of the supply chain, OEMs (original equipment manufacturers) are major users of Logistics headhunting services in order to source candidates for senior positions. This is especially true in the Technology and Automotive industries.
McBarron Wood Recruitment Specialists
12 Month GUARANTEE ON EVERY PLACEMENT: Headhunting, this is at the heart of our business. We are a team of retained consultants with more than 50 years combined experienced. Every search is tailored to your requirements. We work with clients across the UK, AsiaPac, USA and Europe. Get your How to Brief a Search Partner Guide for free: https://bit.ly/2SNp7Xe - Retained & Excusive
Coverage UK Wide
MBW-i, McBarron Wood House, Oxford Road, Aylesbury, Buckinghamshire, HP17 8PB
McBarron Wood International, Kemp House, 152 City Road, London, EC1V 2NX
MWB Office, Listenal Street, Manchester, M6 6AP
17 Black Bourton Road, Carterton, Oxford, Oxfordshire, OX18 3HQ
Executive Headhunters Ltd
Executive Headhunters have built connections with some of the most influential professionals within the Logistics sector. Recruiting across all major senior roles, from Operations Managers to Logistics Directors. Our nationwide teams are skilled and well versed in sourcing candidates who have applicable skills and qualifications to suit any given role.
Coverage UK and International
Concorde House, Trinity Park, Solihull, Birmingham, West Midlands, B37 7UQ
22 Upper Ground, South Bank, London, Greater London, SE1 9PD
Stocks Court, 18/20 Old Market Place, Altrincham, Cheshire, WA14 4DF
At Stafffinders we perform confidential headhunting in order to make sure that we recruit the right person for the role.
Coverage Scotland
139 George Street, Edinburgh, Midlothian, EH2 4JY
6 New Street, Paisley, West Lanarkshire, PA1 1XY
Solutions Through Understanding. Since 1978 Jonathan Lee Recruitment has taken great pride in being the first choice for clients and candidates across a variety of engineering, technical and manufacturing industries both in the UK and globally.
Coverage Worldwide
3 Sylvan CourtrnSouthfields Business Park, Basildon, Essex, SS15 6TU
The Maltings, Mount Road, Stourbridge, West Midlands, DY8 1LZ
Industries covered: Headhunting
4a Olympic Park, Woolston Grange Avenue, Warrington, Cheshire, WA2 0YL
Recruiter Tip
Because Headhunters are experts in their field and carry out detailed research, it's difficult to answer the question how can you get headhunted for Logistics jobs?' Performing in your job will help, as will improving soft skills, but being active in your professional network is the key.
Industries covered: Executive / Management, Headhunting
9 Brindleyplace, Birmingham, West Midlands, B1 2HS
20 Cannon Street, City Of London, London, EC4M 6XD
93 West George Street, Glasgow, Lanarkshire, G2 1PB
10 South Parade, Leeds, West Yorkshire, LS1 5QS
9th Floor, 82 King Street, Manchester, Lancashire, M2 4WQ
Industries covered: Accounting & Finance, Administration, Automotive, Charity, Construction, Consulting, Creative / Design, Call Centre / Customer Service, Electronics, Engineering, Executive / Management, Facilities Management, Financial Services, Graduate, Headhunting, Health & Safety, Personnel / HR, Industrial, Logistics, Manufacturing / Production, Marketing, PR, Printing & Publishing, Project Management, Purchasing, Sales, Training / Learning, FMCG
Yours Business Networks, Delta Bank Road, Gateshead, Tyne And Wear, NE11 9DJ
Napier Wolf Recruitment Ltd
Industries covered: Executive / Management, Headhunting, Rec 2 Rec
25 Cornwall Gardens, South Kensington, London, SW7 4AW