Recruitment Agencies in Worthing
Including: Administration (7 agencies), Health Care (6), IT (6), Construction (4), Engineering (4), Catering and Hospitality (4), Industrial (3), Social Care (2), Driving (2), Manufacturing / Production (2), Accounting & Finance (2)
We have 14 Recruitment Agencies based in Worthing and an additional 100+ agencies that recruit in the area.
Use the search box below to find your ideal list of agencies
.
The seaside resort of Worthing falls within the county of West Sussex and forms part of the Brighton and Hove Built Up Area. Recruitment in the town is predominantly focussed around the Service Sector, meaning that job opportunities are common in fields such as Finance, Legal and Marketing.
If you're looking for a recruitment agency in Worthing, you'll find that the majority are located within walking distance of Marine Parade. The greatest concentration of employment firms is situated in the area around Chapel Road and Chatsworth Road. Although most of the recruitment services in Worthing offer multi-sector solutions, there are specialist divisions locally that work with employers in fields including Driving, Healthcare and IT.
Economic overview and salaries
The total population of Worthing is 106,900, making it one of the largest settlements in West Sussex. Employment in the South Coast town has a rate of 73.4%, which mirrors the UK average. The average salary for Worthing is £25,733 (as of 2016), however earnings will differ as a result of the profession and whether staff work on a permanent, temporary or contract basis.
Key industries and employers
89.1% of employee jobs in Worthing are within the service industries, a rate that is higher than the average for the UK and surrounding south-east. Finance, as well as the Public Sector, recruit the largest numbers of staff in the town - collectively employing 58% of the working population. Some of the largest firms in these fields include Aviva, Worthing Hospital and HM Revenue & Customs. GlaxoSmithKline is another one of the most notable employers in Worthing, and this results in many Pharmaceutical, R&D and Sales hires being made.
Tourism also plays a key role in the Worthing job market and the need to fill seasonal vacancies is common for local recruitment agencies. Waiting Staff, Bar Staff and Chefs are typical placements for this type of role - with part-time, full-time, temporary and contract vacancies all on offer.
Agency Search
- Improve your results by refining your search
You have changed your query
Press "Search Agencies" when your new query is ready.
Industries covered: Administration, Automotive, Aviation, Catering and Hospitality, Construction, Call Centre / Customer Service, Defence, Driving, Electronics, Engineering, Executive / Management, Facilities Management, Food & Drink, Headhunting, Health & Safety, Industrial, IT, Logistics, Manufacturing / Production, Pharmaceutical, Purchasing, Rail, Security, Telecommunications
Show more
The Best Connection specialises in the supply of flexible workforce solutions to the industrial, warehouse, distribution & logistics, and food sectors. If you are a candidate seeking employment, or a client looking for staff, please feel free to call one of our consultants who will help find the perfect match.
Coverage Sussex
157a Montague Street, Worthing, West Sussex, BN113BZ
Industries covered: Administration, Agriculture, Aviation, Biotechnology, Catering and Hospitality, Construction, Defence, Driving, Electronics, Engineering, Executive / Management, Food & Drink, Industrial, IT, Logistics, Manufacturing / Production, Marketing, Pharmaceutical, Printing & Publishing, Project Management, Sales, Science, Space & Satellite, Telecommunications, Energy / Renewable Energy, FMCG
Show more
Jark Worthing are a independent business focused on providing, Industrial, Technical and Engineering candidates across Sussex and Surrounding areas. We recruit roles of all levels from Temporary through to Permanent roles. We are honest and transparent in all of our operations and look to build lasting relationships with Candidates and Clients.
Coverage Sussex, Hampshire and surrounding area
3 Liverpool Gardens, Worthing, West Sussex, BN11 1TF
Industries covered: Administration, Health Care, Social Care
Show more
Bailey Care Services is an agency run by professionals from the Health and Social Care industry. It was formed in 1984 with 7 offices in total, Bailey Care Services operate from 6 of these offices working throughout the South West and East. BES is part of a larger Group known as Strategic Workforce Solutions that has a network of over 90 branches throughout the UK one of the largest providers of Industrial and driving staff in the UK.
Coverage Wiltshire,Worthing,Eastbourne,Poole,Oxford,Newport
155 Montague Street, Worthing, West Sussex, BN11 3BZ
Plus 5 additional office locations
Are you an employer looking for a recruitment agency?
1.

Call us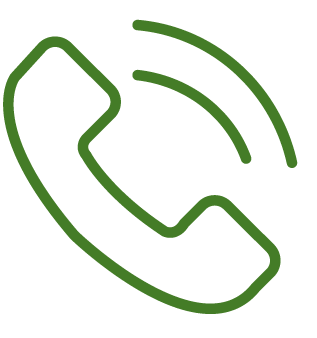 We offer a free assisted search service on

0345 557 8401

0345 557 8401
2.

Live chat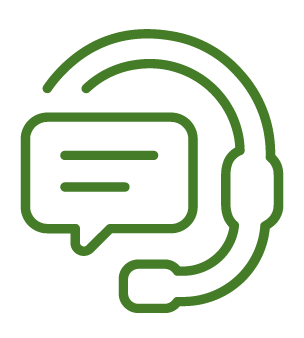 If you don't want to phone, we have dedicated staff available to help find the perfect agency

(look for the icon in the bottom right corner of the screen).
3.

Keep searching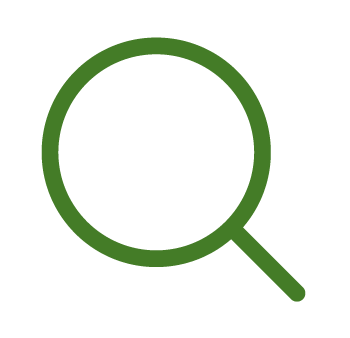 We have over 7,000 agencies on our website so we're confident you'll find the right one for you on our website
Industries covered: Accounting & Finance
Abbey House, 28-29 Railway Approach, Worthing, West Sussex, BN11 1UR
Industries covered: Accounting & Finance, Administration, Catering and Hospitality, Executive / Management, IT, Legal, Sales
Ground Floor, 33 Liverpool Road, Worthing, West Sussex, BN11 1SU
Industries covered: Administration, Call Centre / Customer Service, IT, Legal, Training / Learning
36a Goring Road, Worthing, West Sussex, BN12 4AD
Industries covered: Construction, Engineering
10 Liverpool Terrace, Worthing, West Sussex, BN11 1TA
The Recruitment Consultancy
Industries covered: Administration
1 Argyll House, 15 Liverpool Gardens, Worthing, West Sussex, BN11 1RY
Industries covered: Health Care
135 Clifton Road, Worthing, West Sussex, BN11 1LY
Industries covered: Health Care
1-2 Liverpool Buildings, Worthing, West Sussex, BN11 1SY
Plus 1 additional office location
Everyday Recruitment Agency
Industries covered: Catering and Hospitality, Health Care, Industrial, IT, Training / Learning
17 Rowlands Road, Worthing, West Sussex, BN11 3JJ
Plus 1 additional office location
Industries covered: Automotive, Engineering, Sales
Columbia House, Columbia Drive, Worthing, West Sussex, BN13 3HD
Plus 1 additional office location
Industries covered: Health Care
195-199 Heene Road, Worthing, West Sussex, BN11 4NN
Plus 1 additional office location
Industries covered: Administration, Child Care, Construction, Health Care, Personnel / HR, IT, Legal, Social Care
31 Brighton Road, Worthing, West Sussex, BN11 3EF
Plus 5 additional office locations