Recruitment Agencies in Falkirk, Stirlingshire, Scotland
Including: Driving (3 agencies), Health Care (3), Administration (3), Accounting & Finance (2), Construction (2), Industrial (1), Social Care (1), IT (1), Education (1)
We have 10 Recruitment Agencies based in Falkirk and an additional 100+ agencies that recruit in the area.
Use the search box below to find your ideal list of agencies.
Falkirk is a Stirlingshire based town that sits within the Scottish Lowlands. Situated an equal distance from both Glasgow and Edinburgh, Falkirk is one of the best connected areas in Scotland and a key centre for permanent, temporary and contract recruitment.
What is the economy like in Falkirk?
The town is home to over 156,000 people and 2.4% of the working age population are considered unemployed; a figure higher than that of both Scotland and the UK. Despite this, recruitment has been on the rise since 2011 and the unemployment figure here is lower than nearby Bo'ness and Denny. The average salary is nearly £25,000, with the highest earnings typically found in Stenhousemuir. Conversely, the lowest household income is in the port town of Grangemouth.
What industries operate in Falkirk?
The town employs more staff in manufacturing than any other area of Scotland and nearly 15% of jobs in Falkirk are focused around this sector. This has been supported by the strong chemical industry in Grangemouth, where the Forth Valley town produces a third of Scotland's chemical turnover and is home to firms including Kemfine, BP and Ineos. The latter is a large source of employment for the neighbouring settlement of Bo'ness.
Despite this, retail is the largest employer in the area and recruitment agencies will typically list a number of clients that are present on the high street. There are also a range of retail parks such as Calendar Square and The Howgate. Other significant career opportunities can be found within construction, business services and the public sector. More than 7,000 employees work for the council alone, while the NHS is the second largest employer thanks to facilities such as Falkirk Community Hospital and the Forth Valley Royal Hospital in Larbert.
What types of employment agencies operate in this area?
Recruitment agencies in Falkirk will support key employment areas such as retail, manufacturing and the growing tourism industry. There is a concentration of staffing firms in and around the town's high street, which is just a short distance from the Falkirk Grahamston railway station. Many of these have a multi-sector focus, however there are specialist agencies for fields such as logistics, driving and business support.
Using the search box below can help you find relevant recruitment agencies within Falkirk and the neighbouring towns.
Agency Search
- Improve your results by refining your search
You have changed your query
Press "Search Agencies" when your new query is ready.
Industries covered: Health Care
Haypark Business Centre Marchmont Avenue Polmont, Falkirk, Stirlingshire, FK2 0NZ
Industries covered: Accounting & Finance, Administration, Driving, Logistics
15 Booth Place, Falkirk, Stirlingshire, FK1 1BA
Industries covered: Administration, Driving, Logistics
11 Princes St, Falkirk, Stirlingshire, FK1 1LS
Are you an employer looking for a recruitment agency?
1.

Call us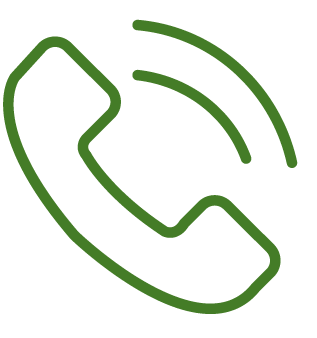 We offer a free assisted search service on

0345 557 8401

0345 557 8401
2.

Live chat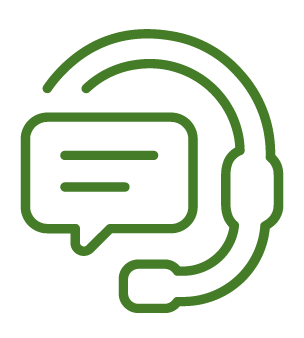 If you don't want to phone, we have dedicated staff available to help find the perfect agency

(look for the icon in the bottom right corner of the screen).
3.

Keep searching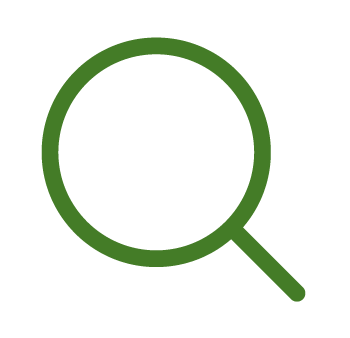 We have over 7,000 agencies on our website so we're confident you'll find the right one for you on our website
Accounting & Finance | Administration | Automotive | Aviation | Banking | Catering and Hospitality | Construction | Consulting | Creative / Design | Call Centre / Customer Service
Defence | Driving | Electronics | Engineering | Environmental | Executive / Management | Facilities Management | Financial Services | Food & Drink | Government / Public Sector | Headhunting | Health & Safety | Personnel / HR | Industrial | Information Industry | Insurance | IT | Legal | Logistics | Manufacturing / Production | Marketing | Media | Multilingual & Language | Pharmaceutical | PR | Printing & Publishing | Project Management | Purchasing | Sales | Shipping | Space & Satellite | Telecommunications | Travel | Energy / Renewable Energy | FMCG | Digital
Plus 36 additional industries
Covers: Scotland & North East England | Contract, Part Time, Permanent, Temporary | Salaries £15k - £100k+
Unit 3 Earls Court, Grangemouth, Stirlingshire, FK3 8ZE
Plus 6 additional office locations
At Connect Appointments we are a market leading recruitment firm that offers recruitment services within the temporary and permanent market for clients throughout Scotland & the North East of England. Our service is tailored to your needs covering most business sectors.
Industries covered: Construction, Rail, Energy / Renewable Energy
In House, Callendar Boulevard, Callendar Business Park, Falkirk, Stirlingshire, FK1 1XR
Plus 5 additional office locations
Industries covered: Driving
Office No 4, Grangemouth Enterprise Centre, Grangemouth, Stirlingshire, FK3 8XS
Plus 19 additional office locations
Industries covered: Automotive, Aviation, Construction, Defence, Engineering, IT, Manufacturing / Production, Pharmaceutical, Rail, Science, Telecommunications, Energy / Renewable Energy, Digital
Morson House, Abbots Road, Grangemouth, Stirlingshire, FK3 8HX
Plus 4 additional office locations
Industries covered: Health Care, Social Care
Unit 7, Callendar Business Park, Falkirk, Stirlingshire, FK1 1XR
Plus 59 additional office locations
Industries covered: Accounting & Finance, Administration, Agriculture, Construction, Call Centre / Customer Service, Driving, Education, Health Care, Personnel / HR, Industrial, IT, Logistics, Marketing
Lock 9 Cottage, The Maltings, Falkirk, Stirlingshire, FK1 5BX
Plus 3 additional office locations
Industries covered: Administration, Automotive, Banking, Construction, Call Centre / Customer Service, Driving, Education, Engineering, Executive / Management, Financial Services, Government / Public Sector, Personnel / HR, Insurance, IT, Legal, Logistics, Manufacturing / Production, Marketing, Multilingual & Language, PR, Purchasing, Rec 2 Rec, Retail, Sales, Science, Social Care, Sport, Recreation & Leisure, Travel, Energy / Renewable Energy
Grangemouth Manpower House, Station Road, Grangemouth, Stirlingshire, FK3 8DG
Plus 28 additional office locations
Popular industry sectors in Falkirk
---