Recruitment Agencies in Barnsley, South Yorkshire, Yorkshire & Humberside
Including: Manufacturing / Production (6 agencies), Administration (6), Industrial (5), Engineering (5), Accounting & Finance (5), Education (4), IT (4), Catering and Hospitality (3), Health Care (3), Driving (3), Social Care (2), Construction (2), Retail (1)
We have 13 Recruitment Agencies based in Barnsley and an additional 100+ agencies that recruit in the area.
Use the search box below to find your ideal list of agencies
.
Located in the UK's rural upper-inland region - in South Yorkshire on the River Dearne - Barnsley County is classified as more than 75% Green Belt. The area's economy was once dominated by the coal and glass blowing industries, but has recently seen a significant shift toward the creative and digital industries. Today, Barnsley County Council is the region's leading employer, and ASOS.com (an online fashion retailer based in Grimethorpe) is second, with a staff of more than 1500 locals. But business in Barnsley is primarily driven by small industry, and most residents work as employees in small companies.
Employment in Barnsley County
Unfortunately, unemployment for 18-24 year olds (at 12%) is currently more than twice the national average. The 2012 census also revealed that unemployment rose by 9% from 2011. Recruitment agencies estimate that 67% of the workforce is employed full-time, while the remaining 33% work in part-time roles. Median weekly incomes, at £464.80, fall below the national average of £508. Yet more than one third of the workforce consists of managers, professionals, and technical workers. Only 22% of Barnsley's locals are employed in administrative or skilled trade jobs, while about 20% work in the leisure and retail industry.
Agency Search
- Improve your results by refining your search
You have changed your query
Press "Search Agencies" when your new query is ready.
Industries covered: Accounting & Finance, Administration, Banking, Catering and Hospitality, Call Centre / Customer Service, Executive / Management, Food & Drink, Headhunting, Personnel / HR, Insurance, IT, Manufacturing / Production, Marketing, Retail, Sales, Telecommunications, FMCG
Show more
AA Recruiting has extensive experience in permanent/contract sales & service and search & selection. We recognise that every client is different and pride ourselves in offering tailor-made recruitment packages. We are the first recruitment agency to give a charitable donation after every single placement and are now part of the Northern Powerhouse because of this.
Coverage Yorkshire, Midlands, North West, East Anglia
Amberwood Drive, Barnsley, South Yorkshire, S71 5FQ
Industries covered: Accounting & Finance, Administration, Automotive, Charity, Construction, Consulting, Creative / Design, Call Centre / Customer Service, Driving, Electronics, Engineering, Environmental, Executive / Management, Facilities Management, Financial Services, Government / Public Sector, Health & Safety, Personnel / HR, Industrial, Information Industry, Insurance, IT, Legal, Logistics, Manufacturing / Production, Marketing, Media, Multilingual & Language, Not-for-profit, Printing & Publishing, Project Management, Property, Purchasing, Sales, Training / Learning, Shipping, Telecommunications, Travel, Energy / Renewable Energy
Show more
We're very proud of our 5 Star Google Reviews & would like to think this offers you, as a prospective client, the reassurance that we're very good at what we do– it's not us telling you we're great, it's the people who've worked with us. We're an owner managed agency that can tailor its services & fees to suit your individual business & we offer you various discounts for loyalty & an 8 WEEK 100% REFUND PERIOD (or free replacement) Call us today!
Coverage UK Wide
BBIC, Innovation Way, Barnsley, Yorkshire, S75 1JL
Plus 2 additional office locations
Industries covered: Arts, Health Care, Social Care
Barnsley Business & Innovation Centre, Innovation Way, Barnsley, South Yorkshire, S75 1JL
Are you an employer looking for a recruitment agency?
1.

Call us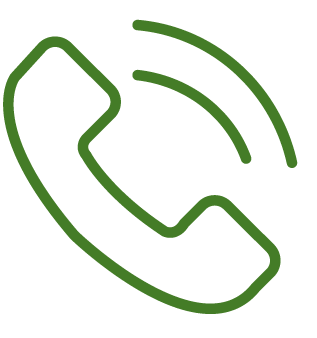 We offer a free assisted search service on

0345 557 8401

0345 557 8401
2.

Live chat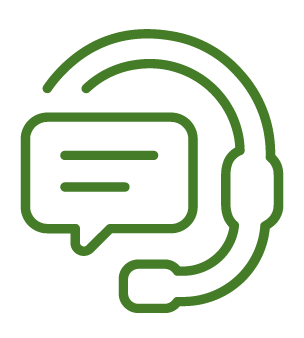 If you don't want to phone, we have dedicated staff available to help find the perfect agency

(look for the icon in the bottom right corner of the screen).
3.

Keep searching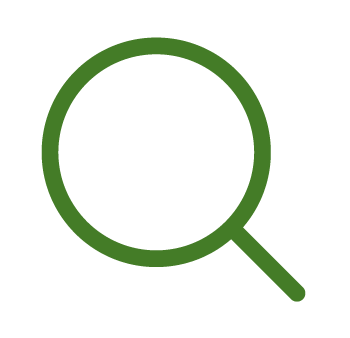 We have over 7,000 agencies on our website so we're confident you'll find the right one for you on our website
Assured Smile Dental Agency
Industries covered: Health Care
4 Wilsden Grove, Redbrook, Barnsley, South Yorkshire, S75 2QU
AS&T Recruitment & Training
Industries covered: Administration, Construction, Driving, Engineering, Executive / Management, Government / Public Sector, Industrial, Logistics, Manufacturing / Production, Property, Sales, Energy / Renewable Energy
Unit 19, Mount Osborne Business Centre, Oakwell View, Barnsley, South Yorkshire, S71 1HH
Industries covered: Education
Barnsley DMC, County Way, Barnsley, South Yorkshire, S70 2JW
Plus 2 additional office locations
Industries covered: Automotive, Electronics, Engineering, Environmental, Executive / Management, Food & Drink, Government / Public Sector, Industrial, Manufacturing / Production, Pharmaceutical, Energy / Renewable Energy, FMCG
Unit 5, Great Cliffe Court, Dodworth Business Park, Barnsley, South Yorkshire, S75 3SP
Plus 2 additional office locations
Industries covered: Accounting & Finance, Administration, Catering and Hospitality, Education, Engineering, Executive / Management, Health Care, Industrial, IT, Legal, Marketing, Sales, Training / Learning, Social Care, Digital
BBIC, Innovation Way, Wilthorpe, Barnsley, South Yorkshire, S75 1JL
Plus 2 additional office locations
Industries covered: Accounting & Finance, Creative / Design, Call Centre / Customer Service, Sales
Unit 5, Queens Court Business Centre, Regent Street, Barnsley, South Yorkshire, S70 2EG
Plus 8 additional office locations
Industries covered: Administration, Automotive, Catering and Hospitality, Driving, Food & Drink, Industrial, Logistics, Manufacturing / Production
74 Market Street, Barnsley, South Yorkshire, S70 1SN
Plus 12 additional office locations
Industries covered: Accounting & Finance, Administration, Engineering, IT, Logistics, Manufacturing / Production, Purchasing
Barnsley Digital Media Centre, County Way, Barnsley, South Yorkshire, S70 2JW
Plus 3 additional office locations
Industries covered: Education
3 Morston Claycliffe Business Park, Whaley Road, Barugh Green, Barnsley, South Yorkshire, S75 1HQ
Plus 3 additional office locations
Industries covered: Education
The Core. County Way, Barnsley, South Yorkshire, S70 2JW
Plus 13 additional office locations
Popular industry sectors in Barnsley
---