Recruitment Agencies in Burnley, Lancashire, North West
Including: Administration (6 agencies), Engineering (6), Industrial (5), Accounting & Finance (5), Construction (4), IT (3), Education (2), Manufacturing / Production (2), Driving (2), Catering and Hospitality (1), Health Care (1), Social Care (1)
We have 13 Recruitment Agencies based in Burnley and an additional 100+ agencies that recruit in the area.
Use the search box below to find your ideal list of agencies.
Burnley is a market town in the North Western county of Lancashire in England. Sitting 21 miles north of Manchester, the town has a population of around 73,500 people. During the Industrial Revolution Burnley was a key mill town, and at one time was one of the world's largest producers of cotton cloth. The economy has since diversified due to the decline in manufacturing industries in the area and now most of the area's employment resides in the service industries.
77.2% of all employment in Burnley is accounted for by the service industry. 25.3% of this is in distribution, hotels, and food services, but Public Administration, Health, and Education has a combined percentage share of 28.3% making it the most significant employer in the region. Manufacturing is still important to the town, however, with 18.7% of employment found in the sector, compared to 10.2% throughout Great Britain. Such manufacturing is now to be found in specialised areas, with Safran Aircelle providing employment in aerospace manufacturing, AMS Neve in professional audio, and Unison Engine Components, also in aerospace. Endsleigh Insurance also provides employment in the Finance and Insurance sector.
Using specialist recruitment agencies to find work or to seek out the right candidate is advised in Burnley as competition is steep and qualified applicants flood the market, making it difficult for prospective employees and employers alike to find either the right job, or the right person for the job.
Agency Search
- Improve your results by refining your search
You have changed your query
Press "Search Agencies" when your new query is ready.
Automotive | Consulting | Creative / Design | Defence | Electronics | Engineering | Environmental | Executive / Management | Facilities Management | Government / Public Sector
Graduate | Headhunting | Health & Safety | Industrial | Information Industry | IT | Logistics | Manufacturing / Production | Media | Project Management | Space & Satellite | Telecommunications | Energy / Renewable Energy | FMCG | Digital
Plus 15 additional industries
Covers: UK Wide | Contract, Permanent, Temporary | Salaries from £17k - £100k+
Rooms 122 & 322, Business First Centre, Empire Business Park, Burnley, Lancashire, BB12 6HA
Plus 21 additional office locations
Fibre and Mobile Telecoms Network Build- IT - Software & Testing - Technology- Engineering & Facilities Management Recruitment business, Consisting of some of the most reputable and experienced leaders and recruiters within the UK, recruiting Nationwide. If you're looking for no nonsense, non salesy, honesty and results, then give us a call.
Industries covered: Accounting & Finance, Administration, Construction, Call Centre / Customer Service, Engineering, Personnel / HR, IT, Legal, Logistics, Purchasing
25 Bridge Street, Burnley, Lancashire, BB11 1AD
Pro-Trade Recruitment Ltd
Industries covered: Construction
42 Morse Street, Burnley, Lancashire, BB10 4LS
Are you an employer looking for a recruitment agency?
1.

Call us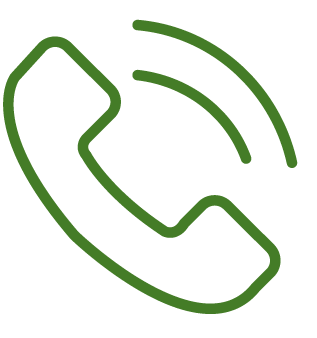 We offer a free assisted search service on

0345 557 8401

0345 557 8401
2.

Live chat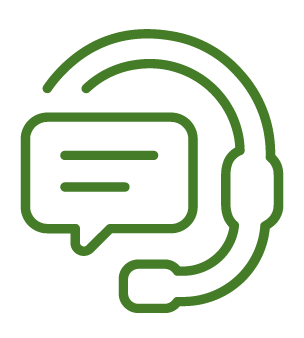 If you don't want to phone, we have dedicated staff available to help find the perfect agency

(look for the icon in the bottom right corner of the screen).
3.

Keep searching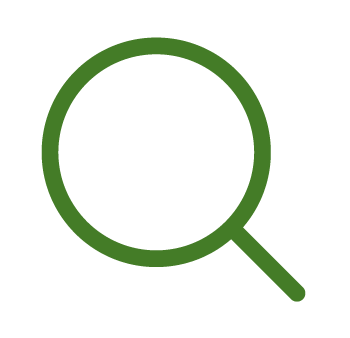 We have over 7,000 agencies on our website so we're confident you'll find the right one for you on our website
Industries covered: Accounting & Finance, Administration, Catering and Hospitality, Call Centre / Customer Service, Education, Engineering, Executive / Management, Personnel / HR, Industrial, IT, Sales
26-28 Parker Lane, Burnley, Lancashire, BB11 2BY
Plus 1 additional office location
Industries covered: Accounting & Finance, Administration, Call Centre / Customer Service, Engineering, Industrial, Sales, FMCG
9A-11 Hargreaves Street, Burnley, Lancashire, BB11 1LH
Plus 1 additional office location
Industries covered: Administration, Construction, Driving, Industrial
Glenfield Park, Nelson, Lancashire, BB9 7DR
Plus 2 additional office locations
Industries covered: Accounting & Finance, Administration, Aviation / Aerospace, Call Centre / Customer Service, Driving, Engineering, Executive / Management, Personnel / HR, Industrial, Sales
Lancashire Digital Technology Centre, Bancroft Road, Burnley, Lancashire, BB10 2TP
Plus 3 additional office locations
Industries covered: Health Care, Social Care
Lodge House, Lodge Square, Cow Lane, Burnley, Lancashire, BB11 1NN
Plus 34 additional office locations
Hays Engineering And Manufacturing
Industries covered: Engineering, Manufacturing / Production
2nd Floor, St James House, 15-17 St James Row, Burnley, Lancashire, BB11 1DR
Plus 7 additional office locations
Industries covered: Administration, Call Centre / Customer Service
2nd Floor, St James House, 15-17 St James Row, Burnley, Lancashire, BB11 1DR
Plus 63 additional office locations
Industries covered: Education
2nd Floor, St James House, 15-17 St James Row, Burnley, Lancashire, BB11 1DR
Plus 42 additional office locations
Hays Construction and Property
Industries covered: Construction, Property
2nd Floor, St James House, 15-17 St James Row, Burnley, Lancashire, BB11 1DR
Plus 51 additional office locations
Hays Accountancy and Finance
Industries covered: Accounting & Finance
2nd Floor, St James House, 15-17 St James Row, Burnley, Lancashire, BB11 1DR
Plus 65 additional office locations
Popular industry sectors in Burnley
---