Recruitment Agencies in Hitchin
Including: Education (4 agencies), Administration (3), Accounting & Finance (2), Construction (2), Manufacturing / Production (1), Engineering (1), Industrial (1), Social Care (1), Health Care (1), Driving (1)
We have 10 Recruitment Agencies based in Hitchin and an additional 100+ agencies that recruit in the area.
Use the search box below to find your ideal list of agencies.
The market town of Hitchin is located in Hertfordshire, around 20 miles north of London's M25 orbital motorway. In the 2011 Census, Hitchin reported a population of 33,350. Hitchin has been in existence as a settlement since around the seventh century, and was once an important location in the wool trade.
North Hertfordshire benefits from a strong economy - and Hitchin is no exception to this. Recruitment agencies in the area thrive on assisting employers and candidates in achieving their hiring and employment goals, and this page is a great way to find one that matches your particular requirements. No matter the type of contract you'd like to discuss - permanent or temporary - a recruitment agency with expertise in your area will make all the difference in what you're trying to achieve. Simply use the search bar on this page to find what you're looking for.
Economic overview
The benefit claimant percentage in North East Hertfordshire was just 2.4% in April 2013 - lower than the 3% average for the east of England at the time, and much lower than the 3.8% UK average. This is indicative of a strong local economy, with jobs widely available to those who need them, and is likely to be related in part to the town's proximity to the capital.
North Hertfordshire has a comparatively highly-educated population when compared with the rest of England and Wales. In the 2011 Census, the area was found to have 23,160 residents who had at least one degree. This represented 22.6% of the population - 5.4% more than the average for England and Wales at the time.
Key industries and employers
Given its strong economy, it is no surprise that Hitchin is home to a number of large employers, who provide employment for many local people by recruiting in the area. Amongst these employers are manufacturer Viking Johnson, LV= Retirement Solutions, and insurance firm Swiss Re.
Industries of particular importance in the area mainly include white collar professions such as Information and Technical jobs, but High Tech and Chemical Manufacturing are also quite strongly represented.
Agency Search
- Improve your results by refining your search
You have changed your query
Press "Search Agencies" when your new query is ready.
Accounting & Finance | Administration | Automotive | Aviation | Banking | Call Centre / Customer Service | Engineering | Executive / Management | Facilities Management | Financial Services
Graduate | Personnel / HR | Legal | Logistics | Marketing | Multilingual & Language | Not-for-profit | Printing & Publishing | Property | Purchasing | Sales | Training / Learning | Shipping | Sport | Recreation & Leisure | Travel
Plus 16 additional industries
Covers: UK Wide | Contract, Part Time, Permanent, Temporary | Salaries from £17k - £100k+
Capel Grange, Bedford Rd, Hitchin, Hertforshire, SG53RT
Our job is to make your job easier. As a client, we understand that you need to rely on a recruitment partner that listens to your business needs. We undertake much of the selection process so that you don't have to. Our candidates, many of whom are unique to us, have been professionally and thoroughly evaluated so that you can be sure that you are choosing from the best.
Bluebaring Recruitment LTD
Administration | Construction | Driving | Housebuilding | Industrial | Manufacturing / Production | Printing & Publishing
Covers: We Supply Nationwide | Contract, Part Time, Permanent, Temporary | Salaries £15k - £100k+
The Cam Centre, Wilbury Way, Hitchin, Hertfordshire, SG4 0TW
Plus 2 additional office locations
Bluebaring are one of the fastest growing independent recruitment agency in the uk and are Specialists in Construction & Industrial recruitment . 'We recruit so you dont have to' we save you time and money Reasons to use us: *Trading 12yrs* - *Efficient and compliant back office* - *Relevant PPE supplied* - *Work with a company that cares* - *Up to 60 day payment terms* - *Negotiable Rates *Fixed fee Perm *Payroll *Amex Accepted
Industries covered: Education
29a, Hermitage Road, Hitchin, Hertfordshire, SG5 1BY
Are you an employer looking for a recruitment agency?
1.

Call us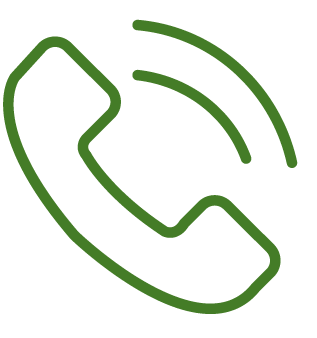 We offer a free assisted search service on

0345 557 8401

0345 557 8401
2.

Live chat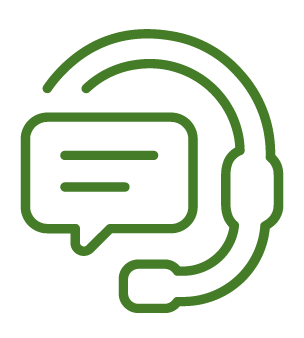 If you don't want to phone, we have dedicated staff available to help find the perfect agency

(look for the icon in the bottom right corner of the screen).
3.

Keep searching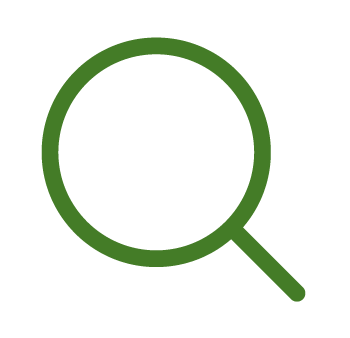 We have over 7,000 agencies on our website so we're confident you'll find the right one for you on our website
Industries covered: Biotechnology, Pharmaceutical
Bevan House, 9-11 Bancroft Court, Hitchin, Hertfordshire, SG5 1LH
Industries covered: Construction, Executive / Management, Property
100, Hermitage Road, Hitchin, Hertfordshire, SG5 1DG
Industries covered: Education
33, Market Square, Hitchin, Hertfordshire, SG5 1DY
Industries covered: Education
7, Paynes Park, Hitchin, Hertfordshire, SG5 1EH
Industries covered: Education
33 Market Square Hitchin, Hitchin, Hertfordshire, SG5 1DY
Industries covered: Accounting & Finance, Administration, Call Centre / Customer Service, Personnel / HR, Marketing
100, Hermitage Road, Hitchin, Hertfordshire, SG5 1DG
Plus 16 additional office locations
Industries covered: Health Care, Social Care
First Floor, 21 Bancfroft Road, Hitchin, Hertfordshire, SG5 1JW
Plus 11 additional office locations
Popular industry sectors in Hitchin
---