Recruitment Agencies in Aylesbury
Including: Accounting & Finance (5 agencies), Retail (3), Administration (3), Health Care (3), Industrial (2), Manufacturing / Production (2), Driving (2), Social Care (2), IT (2), Engineering (2), Catering and Hospitality (2), Education (1)
We have 13 Recruitment Agencies based in Aylesbury and an additional 100+ agencies that recruit in the area.
Use the search box below to find your ideal list of agencies.
Situated near to Chiltern Hills, Aylesbury is a popular market town, rich in historical significance. Less than 40 miles away from London, Aylesbury is home to surrounding neighbourhoods such as Broughton, Bedgrove and Whitechurch, and with the high density of recruitment agencies, there are opportunities to boost the town's already impressive rate of employment. Part of the Aylesbury Vale district, the town itself is home to in excess of 58,000 inhabitants, and its increasing population is served by a variety of recruiters.
The vast majority of recruitment agencies are situated close to Aylesbury train station and all are dedicated to helping employers hire staff across a wide range of sectors. Within Aylesbury, there are employment agencies that cover the whole area; this includes Butler's Cross, Broughton, Bedgrove and Whitechurch. The town is home to specialist agencies too, with some recruiters focusing on sectors such as healthcare.
Economic overview and salaries
Candidates in Aylesbury can earn a median salary in excess of £21,000 and the rate for full-time work in the area is even greater, with the average salary topping £26,000. Staff who take permanent or temporary positions that are for contracts comprising a full working week will be rewarded with a fine pay incentive. In Aylesbury Vale, 80% of the working age population are in employment. (Stats taken from Statistics.gov.uk).
Key industries and employers
Aylesbury boasts an eclectic mix of industries. With Aylesbury Old Town providing a home to the County Museum, which is home to the Roald Dahl's Children's Gallery, there is a need in the area for staff in the Information and Communication sectors. With specialist Healthcare recruiters, Aylesbury is also an ideal location for those in the Nursing profession.
With its mix of restaurants and cafes, Catering staff can find plenty of work through recruitment agencies in Aylesbury, while Marketing candidates are also popular in the area. Agencies will also look to employ candidates in the Manufacturing sector, which has a higher percentage of jobs in the town than the average recorded throughout England and Wales.
Agency Search
- Improve your results by refining your search
You have changed your query
Press "Search Agencies" when your new query is ready.
McBarron Wood Executive Search
Accounting & Finance | Aviation | Banking | Biotechnology | Charity | Consulting | Creative / Design | Electronics | Engineering | Executive / Management
Facilities Management | Financial Services | Food & Drink | Headhunting | Health & Safety | Housebuilding | Personnel / HR | Information Industry | Insurance | IT | Logistics | Manufacturing / Production | Marketing | Media | Not-for-profit | Pharmaceutical | PR | Printing & Publishing | Project Management | Property | Retail | Sales | Training / Learning | Security | Shipping | Space & Satellite | Sport | Recreation & Leisure | Tax | Telecommunications | Travel | Energy / Renewable Energy | FMCG
Plus 33 additional industries
Covers: UK Wide | Contract, Part Time, Permanent, Temporary | Salaries from £25k - £100k+
MBW-i, McBarron Wood House, Oxford Road, Aylesbury, Buckinghamshire, HP17 8PB
Plus 3 additional office locations
Our approach is an HONEST one! Delivering the best talent who arrive faster and stay longer. Finance & Accountancy, FinTech, Financial Services, Technology, Trade Finance, Retail & FMCG (Senior Level Accountancy) - Finance Director, CFO, Finance Manager, Financial Controller, FINTECH Financial Sales, CTO, GRC, Governance, Risk & Compliance encompassing senior sales. Our MD, focuses purely on C-Level searches GLOBALLY.
Industries covered: Health Care, Social Care
Claydon House, 1 Edison Road, Aylesbury, Buckinghamshire, HP19 8TE
Industries covered: Education
37 Tindal Road, Aylesbury, Buckinghamshire, HP20 1HT
Are you an employer looking for a recruitment agency?
1.

Call us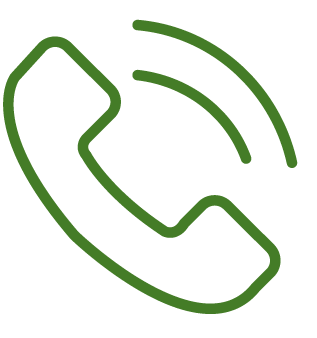 We offer a free assisted search service on

0345 557 8401

0345 557 8401
2.

Live chat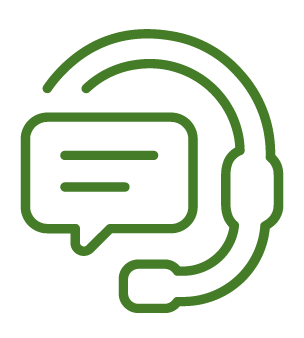 If you don't want to phone, we have dedicated staff available to help find the perfect agency

(look for the icon in the bottom right corner of the screen).
3.

Keep searching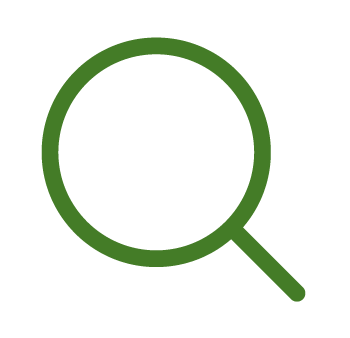 We have over 7,000 agencies on our website so we're confident you'll find the right one for you on our website
Industries covered: Catering and Hospitality
21 Shereway, Fairford Leys, Aylesbury, Buckinghamshire, HP19 8GL
Industries covered: IT, Media, Digital
2nd Floor, 1 Cambridge Street, Aylesbury, Buckinghamshire, HP20 1RP
Industries covered: Accounting & Finance, Administration, Call Centre / Customer Service, Driving, Engineering, Executive / Management, Personnel / HR, Industrial, Logistics, Manufacturing / Production, Marketing, Sales, Training / Learning
30 Buckingham Street, Aylesbury, Buckinghamshire, HP20 2LH
Industries covered: Accounting & Finance, Creative / Design, Executive / Management, Marketing, Media, Retail, Sales
14 Colley Close Brill, Aylesbury, Buckinghamshire, HP18 9GE
Industries covered: Environmental, Health & Safety, Energy / Renewable Energy
4th Floor, Blue Leanie, Walton Street, Aylesbury, Buckinghamshire, HP21 7QW
Plus 1 additional office location
Paterson health & social care
Industries covered: Health Care, Social Care
George Street, Aylesbury, Buckinghamshire, HP20 2HU
Plus 2 additional office locations
Industries covered: Health Care
Suite D Elsinore House, 43 Buckingham Gate, Aylesbury, Buckinghamshire, HP20 2NQ
Plus 23 additional office locations
Industries covered: Administration, Call Centre / Customer Service
Suite A, 1st Floor, Elsinore House, 43 Buckingham Street, Aylesbury, Buckinghamshire, HP20 2NQ
Plus 63 additional office locations
Hays Accountancy and Finance
Industries covered: Accounting & Finance
Suite A, 1st Floor, Elsinore House, 43 Buckingham Street, Aylesbury, Buckinghamshire, HP20 2NQ
Plus 65 additional office locations
Industries covered: Accounting & Finance, Administration, Catering and Hospitality, Call Centre / Customer Service, Driving, Personnel / HR, Industrial, Insurance, Marketing, Retail, Sales
Walker House, George Street, Aylesbury, Buckinghamshire, HP20 2HU
Plus 3 additional office locations
Popular industry sectors in Aylesbury
---