Recruitment Agencies in Dundee
Including: Engineering (6 agencies), IT (5), Construction (5), Industrial (4), Administration (4), Catering and Hospitality (3), Manufacturing / Production (3), Driving (3), Accounting & Finance (3), Health Care (2), Retail (2), Education (1), Social Care (1)
We have 12 Recruitment Agencies based in Dundee and an additional 100+ agencies that recruit in the area.
Use the search box below to find your ideal list of agencies.
Dundee is the fourth-biggest city in Scotland, and while it used to come under the county of Angus, it is now a local government council area in its own right. Around 156,561 people live here although in its heyday, the city's population reached over 180,000 in 1971.
In modern times, the technology and biomedical industries have blossomed, and 10% of the UK's digital-entertainment industry is based here. Both students and workers are drawn to the city's two universities, and both the multi-million pound Waterfront regeneration project and Victoria & Albert Museum are expected to significantly boost tourism, as well as attract new businesses to the area.
Despite a major loss of manufacturing jobs when the shipyards, carpet manufacturing and jute industries died a death in the 1980s, Dundee is now a thriving area for many other industries. The majority of residents work in the health care, financial services, and education sectors, with smaller numbers in employment by pharmaceutical firms, local government, manufacturing, and retail sectors. The average weekly earnings of a full-time member of staff are £482.80.
Recruitment agencies cite the biggest employers in the city as NHS Tayside, the city council, the university, Tesco, BT, Michelin, Aviva, Royal Bank of Scotland, HBOS, and Asda.
Agency Search
- Improve your results by refining your search
You have changed your query
Press "Search Agencies" when your new query is ready.
Industries covered: Biotechnology, IT, Pharmaceutical, Science
11 South Tay Street, 2nd Floor, Dundee, Angus, DD1 1NU
Key Personnel (Dundee) Ltd
Industries covered: Driving, Industrial
2B Valentine Court, Kinnoull Roa, Dundee, Angus, DD2 3QB
Industries covered: Engineering, Energy / Renewable Energy
Marketgait Business Centre, 152 West Marketgait, Dundee, Angus, DD1 1NJ
Plus 2 additional office locations
Are you an employer looking for a recruitment agency?
1.

Call us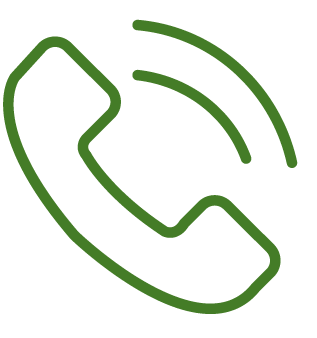 We offer a free assisted search service on

0345 557 8401

0345 557 8401
2.

Live chat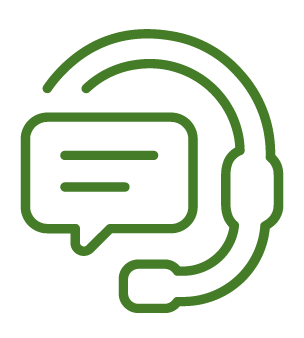 If you don't want to phone, we have dedicated staff available to help find the perfect agency

(look for the icon in the bottom right corner of the screen).
3.

Keep searching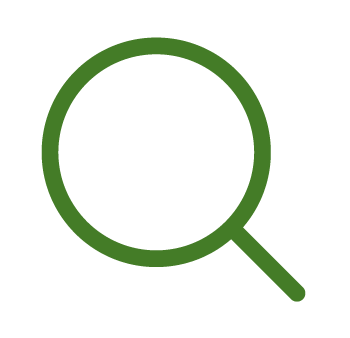 We have over 7,000 agencies on our website so we're confident you'll find the right one for you on our website
Industries covered: Accounting & Finance, Administration, Automotive, Aviation, Banking, Catering and Hospitality, Construction, Consulting, Creative / Design, Call Centre / Customer Service, Defence, Driving, Electronics, Engineering, Environmental, Executive / Management, Facilities Management, Financial Services, Food & Drink, Government / Public Sector, Headhunting, Health & Safety, Personnel / HR, Industrial, Information Industry, Insurance, IT, Legal, Logistics, Manufacturing / Production, Marketing, Media, Multilingual & Language, Pharmaceutical, PR, Printing & Publishing, Project Management, Purchasing, Sales, Shipping, Space & Satellite, Telecommunications, Travel, Energy / Renewable Energy, FMCG, Digital
Show more
At Connect Appointments we are a market leading recruitment firm that offers recruitment services within the temporary and permanent market for clients throughout Scotland & the North East of England. Our service is tailored to your needs covering most business sectors.
Coverage Scotland & North East England
Discovery House, Gemini Crsecent, Dundee, Tayside, DD2 1SW
Plus 6 additional office locations
Industries covered: Call Centre / Customer Service, Engineering, Marketing, Sales
Office No.9, River Court, 5 South Victoria Dock Road, Dundee, Angus, DD1 3JT
Plus 30 additional office locations
Industries covered: Accounting & Finance, Construction, Engineering, Insurance, IT, Marketing, Retail, Sales, Telecommunications, FMCG
Office No.9, River Court, 5 South Victoria Dock Road, Dundee, Angus, DD1 3JT
Plus 37 additional office locations
Industries covered: Health Care
1 South Tay Street, Dundee, Angus, DD1 1NU
Plus 61 additional office locations
Industries covered: Administration, Catering and Hospitality, Construction, Call Centre / Customer Service, Driving, Engineering, Health Care, Industrial, IT, Manufacturing / Production, Science, Social Care, Energy / Renewable Energy
Unit 9a City Quay Camperdown Street, Dundee, Angus, DD1 3JA
Plus 14 additional office locations
Hays Construction and Property
Industries covered: Construction, Property
Unit 6a, City Quay, Camperdown Street, Dundee, Angus, DD1 3JA
Plus 54 additional office locations
Industries covered: Administration, Call Centre / Customer Service
Unit 6a, City Quay, Camperdown Street, Dundee, Angus, DD1 3JA
Plus 63 additional office locations
Hays Accountancy and Finance
Industries covered: Accounting & Finance
Unit 6a, City Quay, Camperdown Street, Dundee, Angus, DD1 3JA
Plus 65 additional office locations
Industries covered: Administration, Agriculture, Automotive, Aviation / Aerospace, Banking, Catering and Hospitality, Charity, Child Care, Construction, Education, Engineering, Financial Services, Government / Public Sector, Personnel / HR, Industrial, IT, Legal, Logistics, Manufacturing / Production, Marketing, Not-for-profit, Purchasing, Retail, Sales, Telecommunications, Travel, Energy / Renewable Energy
26 Commercial Street, Dundee, Angus, DD1 3EJ
Plus 67 additional office locations
Popular industry sectors in Dundee
---