Cambridgeshire Automotive recruitment agency listing
11 Recruitment Agencies found in Cambridgeshire in the Automotive industry. View your closest or specialist recruiters by using the Agency Search below.
Recruitment within Cambridgeshire's Automotive Sector covers a diverse range of permanent, temporary and contract job prospects. The East Anglia county provides Automotive employment for all industry professionals and local agencies will frequently deliver staffing solutions for Motor related fields such as Design, Manufacturing and Marketing.
Cambridgeshire includes settlements such as Cambridge, Huntingdon and Peterborough. Motor Trade and Automotive recruitment services are available within all of these major towns and cities, mostly provided by multi-sector employment firms. Employers and candidates will find the largest concentration of relevant agencies in Cambridge City Centre, which is well served by Cambridge Train Station, while a large collection of recruitment firms are also based just north of the River Nene in Peterborough. Recruiters for Automotive jobs can also be found in Ely and St Neots.
Automotive employers in Cambridgeshire
Automotive job seekers in Cambridgeshire will find career opportunities within a number of different firms. Pico Technology, for instance, is an employer in Eaton Socon that designs test / diagnostic equipment for Vehicle Manufacturers. The firm accepts job applications directly and also has a preferred supplier list (PSL) of recruitment agencies. ATS Euromaster meanwhile, have a base in Ely and the firm hires workers including Automotive Technicians and MOT Testers. Other notable Motor employers in Cambridgeshire include CBS Automotive and Copart Limited UK, with the latter having a branch in Wisbech.
Agency Search
- Improve your results by refining your search
You have changed your query
Press "Search Agencies" when your new query is ready.
Industries covered: Automotive, plus: Aviation, Defence, Engineering, Executive / Management, Headhunting, Personnel / HR, Logistics, Manufacturing / Production, Project Management, Purchasing, Sales, Space & Satellite
Show more
Aeropeople Ltd prides itself on being one of the leading suppliers of manpower resources for the Automotive industry and we're keen to add to our proven track record. Recruiting for roles within the sector, our expertise lies within positions such as Mechanics, Designers and Quality Control Engineers. Based in Cambridge we offer bespoke recruitment strategies worldwide for permanent, temporary and contract vacancies.
Coverage UK wide and International
The Quorum, Barnwell Road, Cambridge, Cambridgeshire, CB5 8RE
Mana Resourcing Ltd - Sales & Marketing Division
Industries covered: Automotive, plus: Construction, Electronics, Engineering, Food & Drink, Information Industry, IT, Manufacturing / Production, Marketing, Media, Pharmaceutical, Sales, Training / Learning
Show more
Mana Resourcing has impeccable sales credentials; the two owners were both sales professionals for many years before entering the recruitment business. Mana Resourcing provide staff for the following disciplines: • Field Sales Executives • New Business Development Managers • Media Sales • Technical Sales • Sales Engineers • Telesales • Financial Sales • IT Sales • Estate Agents • Sales Managers • Sales Directors
Coverage Midlands, East Anglia, Home Counties, London
Mana House, Meadow Road, Peakirk, Peterborough, Cambridgeshire, PE6 7NX
Plus 4 additional office locations
Industries covered: Automotive, plus: Accounting & Finance, Administration, Agriculture, Biotechnology, Catering and Hospitality, Charity, Consulting, Creative / Design, Call Centre / Customer Service, Driving, Electronics, Engineering, Environmental, Executive / Management, Facilities Management, Financial Services, Food & Drink, Graduate, Headhunting, Health & Safety, Personnel / HR, Industrial, Information Industry, Insurance, IT, Legal, Logistics, Manufacturing / Production, Marketing, Market Research, Media, Multilingual & Language, Not-for-profit, Pharmaceutical, PR, Printing & Publishing, Project Management, Property, Purchasing, Sales, Training / Learning, Science, Shipping, Sport, Recreation & Leisure, Tax, Telecommunications, Travel, Spa & Beauty, Energy / Renewable Energy, FMCG, Digital
Show more
We pride ourselves on offering recruitment solutions that suit not only large and established enterprise companies, but also small and medium businesses looking to grow their organisations with the support of a friendly, local recruitment agency.
Coverage London, East Anglia and Home Counties
I8 Stirling House, Cambridge Innovation Park, Denny End Road, Waterbeach, Cambridgeshire, CB259QE
Plus 1 additional office location
Are you an employer looking for a recruitment agency?
1.

Call us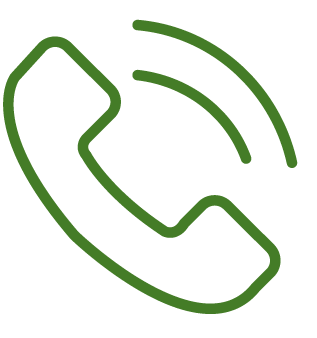 We offer a free assisted search service on

0345 557 8401

0345 557 8401
2.

Live chat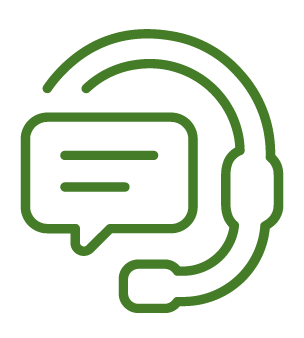 If you don't want to phone, we have dedicated staff available to help find the perfect agency

(look for the icon in the bottom right corner of the screen).
3.

Keep searching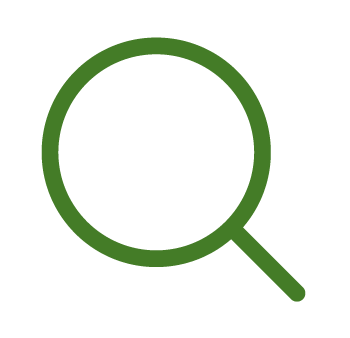 We have over 7,000 agencies on our website so we're confident you'll find the right one for you on our website
Mai Day Recruitment Services
Industries covered: Accounting & Finance, Administration, Automotive, Catering and Hospitality, Marketing
Huntingdon Business Centre 16 Blackstone Road, Huntingdon, Cambridgeshire, PE29 6EF
Industries covered: Accounting & Finance, Administration, Automotive, Creative / Design, Call Centre / Customer Service, Engineering, Executive / Management, Financial Services, Logistics, Manufacturing / Production, Marketing, Sales
2c Cyrus Way, Hampton, Peterborough, Cambridgeshire, PE7 8HP
Industries covered: Automotive, Aviation, Construction, Defence, Electronics, Engineering, Executive / Management, Facilities Management, Government / Public Sector, Graduate, Health & Safety, Industrial, Logistics, Manufacturing / Production, Printing & Publishing, Project Management, Training / Learning, Science, Shipping, Space & Satellite, Telecommunications, FMCG
5 High Street, Huntingdon, Cambridgeshire, PE29 3TE
Plus 1 additional office location
Industries covered: Agriculture, Automotive, Driving, Food & Drink, Logistics, Manufacturing / Production
4 Market Hill, Huntingdon, Cambridgeshire, PE29 3NJ
Plus 5 additional office locations
Industries covered: Accounting & Finance, Administration, Automotive, Driving, Executive / Management, Financial Services, Food & Drink, Government / Public Sector, Personnel / HR, Industrial, IT, Legal, Logistics, Manufacturing / Production, Marketing, Not-for-profit, Purchasing, Sales
Unit 8, Flag Business Exchange, Peterborough, Cambridgeshire, PE1 5TX
Plus 14 additional office locations
Industries covered: Accounting & Finance, Administration, Automotive, Banking, Catering and Hospitality, Charity, Construction, Call Centre / Customer Service, Engineering, Financial Services, Graduate, Personnel / HR, Insurance, IT, Legal, Logistics, Manufacturing / Production, Marketing, Media, PR, Property, Retail, Sales, Science, Security, Social Care, Sport, Recreation & Leisure, Energy / Renewable Energy, FMCG, Digital
The Priory, 83 High Street, Huntingdon, Cambridgeshire, PE29 3ER
Plus 4 additional office locations
Industries covered: Administration, Automotive, Banking, Construction, Call Centre / Customer Service, Driving, Education, Engineering, Executive / Management, Financial Services, Government / Public Sector, Personnel / HR, Insurance, IT, Legal, Logistics, Manufacturing / Production, Marketing, Multilingual & Language, PR, Purchasing, Rec 2 Rec, Retail, Sales, Science, Social Care, Sport, Recreation & Leisure, Travel, Energy / Renewable Energy
1st Floor, St Andrew's House, 59 St Andrews Street, Cambridge, Cambridgeshire, CB2 3BZ
Plus 28 additional office locations
Industries covered: Accounting & Finance, Administration, Agriculture, Automotive, Aviation, Banking, Catering and Hospitality, Charity, Child Care, Construction, Call Centre / Customer Service, Education, Engineering, Financial Services, Government / Public Sector, Personnel / HR, Industrial, IT, Legal, Logistics, Manufacturing / Production, Marketing, Not-for-profit, Property, Purchasing, Retail, Sales, Telecommunications, Travel, Energy / Renewable Energy
46 Priestgate, 1st Floor, Crescent House, Peterborough, Cambridgeshire, PE1 1JW
Plus 67 additional office locations
Most Popular Towns for Automotive in Cambridgeshire