When attending a job interview, it's a given that you should arrive punctually, fully prepared and dressed to perfection, which in many industries means suiting up. But, what is expected of you when meeting your recruiter at the very beginning of the process?
While you won't be offered a new role at the end of your recruiter interview, there's still every reason to strive for a professional impression. After all, this is the person who will be contacting prospective employers on your behalf, so make sure you're dressed for success. In a sense, the recruitment process begins the moment you register with the agency …
But, does this mean arriving at the agency in full business attire, or is a more casual dress preferential?
Is a suit required for a recruiter interview?
First, let us examine a broader perspective of the issue. We polled our social media followers on whether they thought it was necessary to wear a suit to an interview with a recruiter. Here's how they responded:
Yes – 46%
No – 46%
Unsure – 8%
Our overall network is somewhat divided over the answer, but why? In order to find out, we separately polled those working in the recruitment industry – and those from the candidate side on what they considered the minimum level of attire for a first interview with a recruiter.
Let's take a look at the results:
No 'One-size-fits-all' Dress Code
It was interesting to note that overall, the non-recruitment group tended to opt for slightly more formal levels of attire than our industry insiders. And, it is also apparent that there is no cut-and-dried answer concerning what to wear at a recruiter interview.
We received a broad spectrum of responses from the recruiters in our network. This suggested to us that recruiters' expectations for candidates' attire varies, depending on their industry.
To put this theory to the test, we approached five recruitment professionals in various industries for their take on what candidates should wear for a first meeting at a recruitment agency.
clockworkTalent – Digital Marketing
"I'm not offended if candidates are not suited and booted. In fact I'd prefer, smart jeans or chinos and a smart shirt with no tie. Preferably shoes, no trainers – but there's no fixed rule on this. The same applies for women: a simple dress, skirt or trousers – and for shoes, just no trainers or flip flops! It's a case of making an effort, but being appropriate. I don't expect dirty hands, sweaty armpits, scuffed up shoes or slashed trousers (unless it's the trend)."
Natasha Woodford, Director of Recruitment at clockworkTalent
On a related note, if you have a job interview for a digital marketing role lined up, this article may be of interest …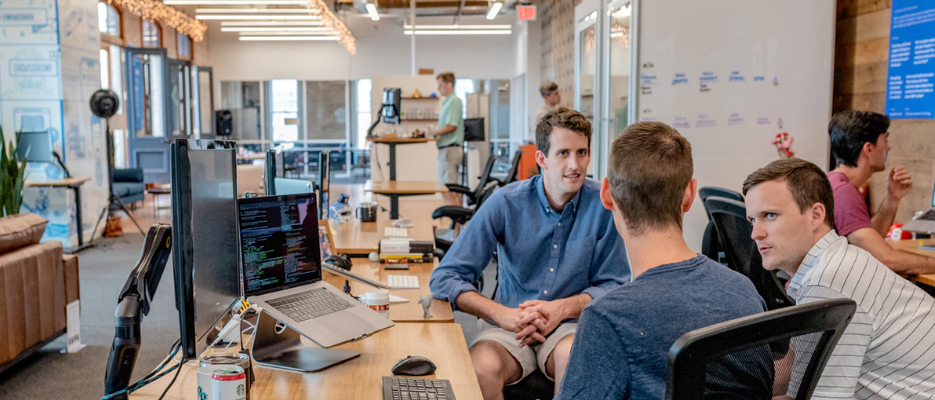 JGA Recruitment Group – Payroll/HR/Marketing
"For candidates attending our office, it is advisable that they dress smart casual as that is also the dress code here. However if they are unsure what to wear, a piece of advice I received a while back was to always dress in office wear to an interview (a suit etc.) regardless of the job. This shows that you are taking the interview seriously, and a smart/clean look for a first encounter can never hurt."
Aaron Herkanaidu – Digital Marketing Manager – JGA Recruitment Group

BeamRecruit – Accountancy and Finance
"My advice for candidates is always ask the agency if they would like you to attend the interview in business attire. This will then give them a feel of what is suitable to make a good first impression. Of course, when a candidate is attending an external interview on behalf of the agency, advice and guidance is needed from the agency in what is appropriate for each client on a case-by-case basis."
Kerry Swift – Director, BeamRecruit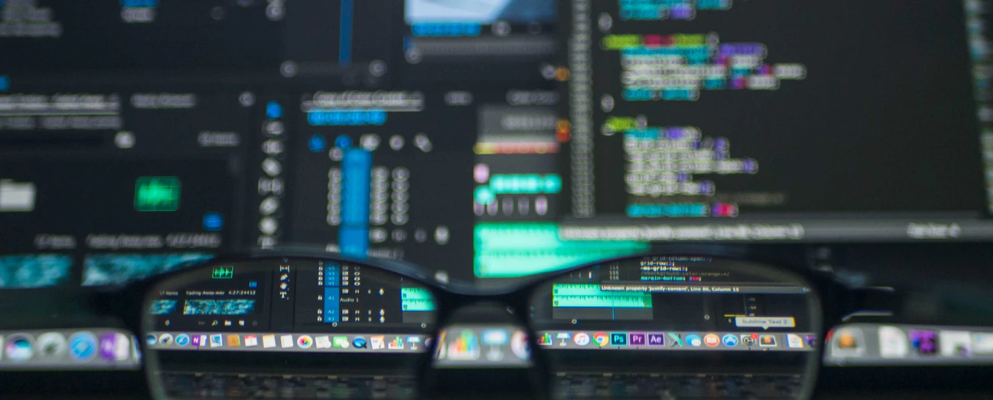 Addition Solutions – IT
"When attending an interview at Addition, always dress with smart casual attire, as our dress code is smart casual, unless otherwise stated. When attending an interview with one of our clients, always dress to impress by wearing a suit or formal attire. Never dress casual."
Anthony Jessop – Addition Solutions

Cordant People – High-Street/Various Industries
"Smart – but comfortable – you don't need to be suited and booted! At Cordant People, we want you to feel relaxed in our branch as we take your details and get you started on the next step of your career journey. Keep it casual with us and we'll always advise you on what to wear for interviews with prospective employers."
Kelly Kendall, Managing Director, Cordant People
Twitter | Facebook | LinkedIn | Instagram
Preparing Your Interview Outfit
We now have a clearer understanding of how expectations for recruitment interview attire vary. So, how can you ensure that your ensemble strikes the right chord? We approached three fashion industry insiders, each of whom curated a series of interview outfit ideas to suit every dress code:
Interview Style Ideas for Women
Michelle Johnston – a fashion blogger and owner of online fashion retailer Dressado shared some of her interview style ideas for women hoping to create the right impression at a recruitment interview:
Michelle's Smart Casual Tips
Go for a short neutral-coloured blazer with a white sleeveless blouse and skinny jeans, paired with black ankle boots (with a block heel).
Alternatively, opt for a long trench style blazer in black – with a longline pink blouse and black leggings, paired with black suede ankle boots with a stiletto heel.
Michelle's Business Casual Tips
I would recommend a midi-length black smart shirt dress with nude stiletto court shoes and a nude bag.
Another option would be a three-quarter length beige blazer, with a white blouse, tucked into a black pencil skirt, with black stiletto court shoes.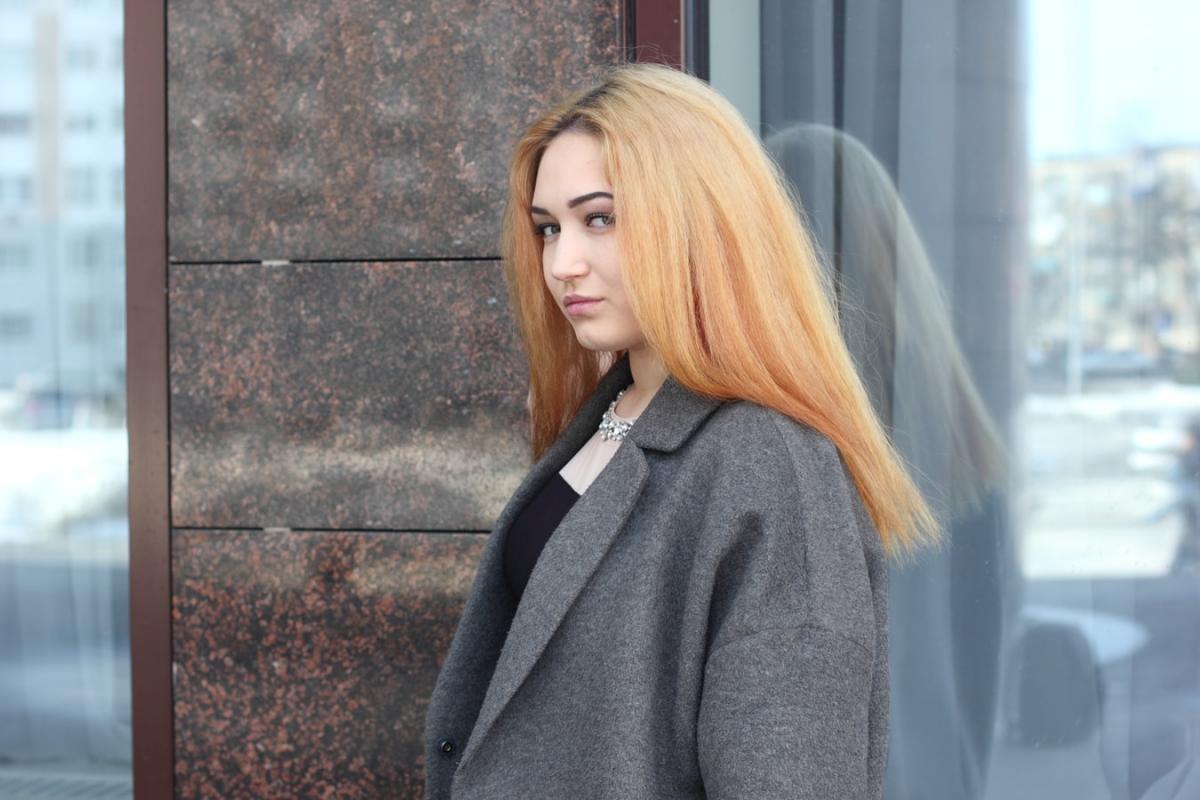 Michelle's Business Smart Tips
Go for a two-piece trouser suit in khaki, with a longline suit jacket, paired with a white long sleeve blouse and black flat sensible shoes.
Or, a two-piece skirt suit in black, with a short blazer suit jacket and a midi pencil skirt with a white short-sleeved blouse and low block heel court shoes in black.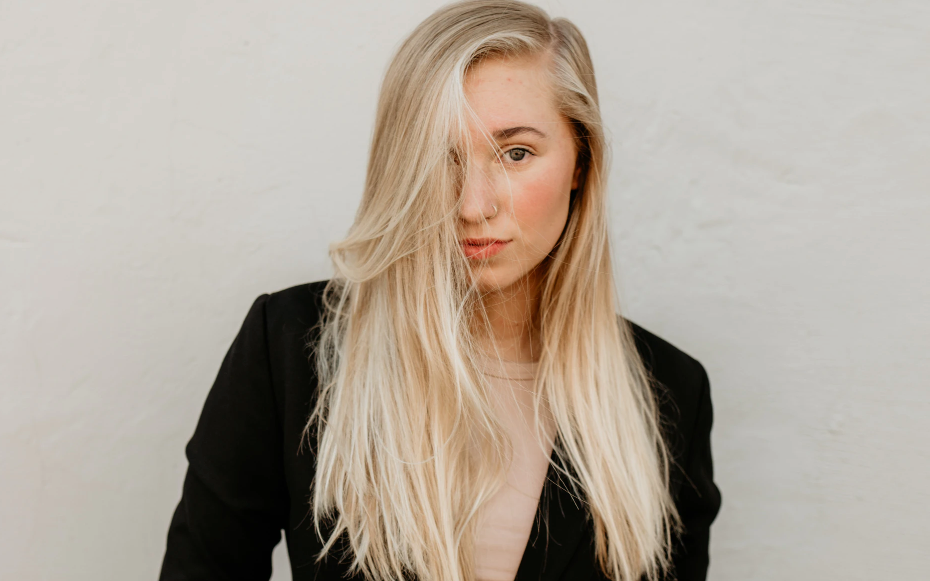 If you're searching for more women's style inspiration, why not connect with Michelle on social media?
Facebook | Twitter | LinkedIn | Pinterest
Interview Style Ideas for Men
We also consulted two men's fashion writers to bring our readers inspiration for their next recruiter interview outfit:
Colin Dawidziuk is an Editorial Consultant and Fashion Writer who has worked with leading style brands such as Bottega Veneta, Bally, and Jimmy Choo.
Eli Yeung is the author of the xkindeep fashion and lifestyle blog.
Colin and Eli both shared some sartorial wisdom for men preparing to impress at their next recruiter interview:
Smart Casual
Colin: "Smart casual is a scary phrase when it comes to workplace style, but it's really just all about balance and matching your outfit to the kind of role you're aiming for."
Colin's Smart Casual Tips:
Meeting a recruiter for the first time can be a tricky situation, because their definition might be a little more formal than yours, so go with a safe formula:
A well-fitted pair of trousers and coordinating shirt tucked in with trainers or lace-ups can be a good match.
Down the line, swap out the shirt for a polo shirt or a clean, unpatterned T-shirt.
If you're more of a jeans person, make sure you pair them with a shirt – trainers are totally acceptable here.
Eli: "You can have fun with a smart-casual look, play with different textures and add one or two layers to showcase your personality. A classic white shirt is an essential piece that needs to be in every man's wardrobe. It is versatile and easy to style."
Eli's Smart Casual Tips:
Layer your white shirt with a cosy cashmere, cotton or wool crew neck sweater.
To showcase your personality more, add a smart-looking leather jacket.
Don't be afraid to wear dark-coloured jeans.
Pair them with a pair of cool leather brogue boots to amp up your professional, smart casual look.
Business Casual
Colin: "The main difference between business casual and smart casual is fit. With smart casual, you can get away with jeans and other pieces that are a little more relaxed, but business casual is all about structure and everything fitting just right."
Colin's Business Casual Tips:
Colours like navy and grey can make the difference between smart casual and business casual.
Think about wearing a pair of crisp black trousers and a well-fitted navy blue jumper over a white buttoned shirt.
Add boat shoes or a pair of monk shoes to elevate your entire look without feeling too stuffy, especially if you decide to wear a more casual-looking blazer.
Don't forget to roll up the sleeves for an added "casual" touch.
Eli: "You will be surprised by how your outer jacket can transform the mood of your whole look."
Eli's Business Casual Tips
Add another layer over your smart casual look – always have a linen or classic suit jacket or a lightweight trench coat available.
For a more corporate mood, you can wear a tie with your white shirt and tuck it into your sweater.
Add a pair of chinos and match them with a pair of derbies or tailored shoes.
Alternatively, a pair of smart-looking leather trainers can suit a smart or business casual look.
Business Smart
Colin: "Business smart means you're dressed to the nines without a hair out of place. It's an uncommon requirement these days, but certain sectors and roles (especially senior, C-suite positions) do call for business smart, which means it's time to invest in a good, excellently fitting suit."
Colin's Business Smart Tips:
Purchase a minimum of two suits for your wardrobe in either navy or dark grey from brands like J.Crew.
Avoid the "funeral" effect a black suit can give off and opt for a brighter colour.
Experiment with shirt colours, tie patterns, and pocket squares.
Yes, you absolutely can wear a suit with a crisp shirt without a tie.
Modernise with some brogue-detailed Oxfords or a sleek pair of monk shoes to keep yourself abreast of the competition with a little flair!
Eli: "A good suit can be almost like a second skin. Invest in one and stick to a classic, formal black or dark coloured business suit, pair it with your white shirt and you can never go wrong."
Eli's Business Smart Tips
Be creative with your tie to showcase your personality.
You may replace your suit jacket with a matching coloured waistcoat and trench coat.
To complete the look, match it with a pair of tailored shoes.
Stick to neutral colours (white, dark blue, black or brown) for a professional look.
Less is more, neutral tones are not dull if you style them well.
Don't be afraid to play with different textures (knit, denim) and accessories (ties, bracelets, shoes).
Colin is an experienced content writer, specialising in luxury fashion, goods and lifestyle topics. To discuss any opportunities, please contact c.z.dawidziuk@gmail.com.
For more fashion and lifestyle inspiration, visit Eli's blog or Instagram.
Wrapping Up in Style
We hope our guide has helped you to plan your next interview look with confidence! Remember to take heed of your recruitment agency's guidelines, but opt for something that will help you to feel both comfortable and professional.
Don't forget to stay tuned to our blog! We'll be back soon with more tips and insights to help you take your career further.