How to use Agency Central
Agency Central is the fast and easy way to find a recruitment agency. Whether you're looking for staff, or a job, you can use our website to search for recruitment agencies in your industry and location.
Three steps to using Agency Central
1. Complete the search box

Use the search box to find recruitment agencies that are relevant to your industry, job role and location. Don't forget to tell us whether you're an employer or job seeker!
2. Read your search results
Browse the results page and find out more about each agency. We've tried to provide as much information as possible to help you make an informed decision.
3. Contact a recruitment agency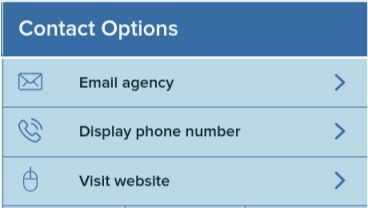 Once you've chosen an agency (we recommend three), simply send an email, take their number or visit their website.
You may be asked to leave your name or some other details; don't worry, this is just to let the agency know that you found them through Agency Central.
Still need help contacting a recruitment agency? Click the online chat below or call our assisted search line on 0330 380 0650. Please note that this line is for employers only.