Dorset Manufacturing / Production recruitment agencies
Agency Search
- Improve your results by refining your search
You have changed your query
Press "Search Agencies" when your new query is ready.
13 Recruitment Agencies found in Dorset in the Manufacturing / Production industry.
View your closest or specialist recruiters by using the Agency Search above.
Electus Recruitment Solutions
Electus is a leading recruitment specialist in the Engineering, Technology & Digital and Cyber & Security sectors. We work across the Defence, Aerospace, Energy, Infrastructure and Digital markets.
Coverage UK Wide, Europe, Australia, Canada
Richmond House, Richmond Hill, Bournemouth, Dorset, BH2 6EZ
Hardy Recruitment - Permanent & Contract Staffing Solutions
• We're faster: We help our clients to fill their vacancies on demand. • We know the sector: We've worked on thousands of roles at all levels. • Our fees are transparent: We set out our fees from the outset so you know exactly what you're going to pay. • And that's a guarantee: We fully guarantee every recruit with our rebate & replacement scheme.
Coverage National
Church Road, Parkstone, Poole, Dorset, BH14 0NQ
Industries covered: Administration, Engineering, Industrial, Manufacturing / Production
1 Holdenhurst Road Lansdowne, Bournemouth, Dorset, BH8 8EH
Are you an employer looking for a recruitment agency?
1.

Call us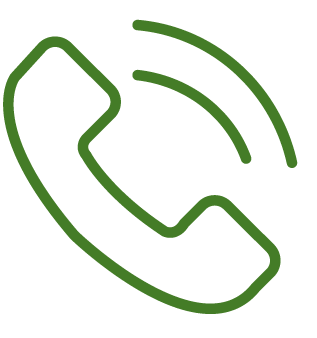 We offer a free assisted search service on

0330 380 0649

0330 380 064
2.

Live chat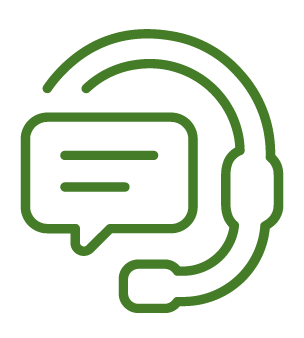 If you don't want to phone, we have dedicated staff available to help find the perfect agency

(look for the icon in the bottom right corner of the screen).
3.

Keep searching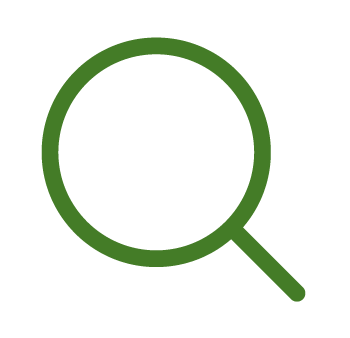 We have over 7,000 agencies on our website so we're confident you'll find the right one for you on our website
Industries covered: Accounting & Finance, Administration, Catering and Hospitality, Construction, Engineering, Personnel / HR, IT, Manufacturing / Production, Marketing, Sales, Sport, Recreation & Leisure, Digital
389 Ringwood Road, Poole, Dorset, BH12 4LT
Industries covered: Accounting & Finance, Administration, Creative / Design, Call Centre / Customer Service, Electronics, Engineering, Executive / Management, Personnel / HR, IT, Logistics, Manufacturing / Production, Marketing, Purchasing
4 Axium Centre, Dorchester Road, Lytchett Minster, Poole, Dorset, BH16 6FE
Jamie Milller Marketing Recruitment
Industries covered: Creative / Design, Executive / Management, Manufacturing / Production, Marketing, Digital
33 Great Cranford Street, Poundbury, Dorchester, Dorset, DT1 3SQ
Industries covered: Accounting & Finance, Administration, Banking, Construction, Call Centre / Customer Service, Engineering, Facilities Management, Government / Public Sector, Personnel / HR, IT, Legal, Logistics, Manufacturing / Production, Media, Sales, FMCG
Unit 25, Basepoint Business Centre, Jubilee Close, Weymouth, Dorset, DT4 7BS
Plus 1 additional office location
Industries covered: Accounting & Finance, Administration, Agriculture, Banking, Call Centre / Customer Service, Driving, Engineering, Environmental, Executive / Management, Facilities Management, Financial Services, Health Care, Health & Safety, Personnel / HR, Industrial, Insurance, IT, Legal, Logistics, Manufacturing / Production, Marketing, Purchasing, Sales, Digital
Vision House 236 244 High Street North, Poole, Dorset, BH15 1EA
Plus 1 additional office location
The Works Staffing Solutions
Industries covered: Administration, Call Centre / Customer Service, Personnel / HR, Industrial, Manufacturing / Production, Marketing, Property, Sales
99 Holdenhurst Road, Bournemouth, Dorset, BH8 8DY
Plus 1 additional office location
Industries covered: Accounting & Finance, Aviation / Aerospace, Banking, Catering and Hospitality, Construction, Call Centre / Customer Service, Defence, Electronics, Engineering, Financial Services, Government / Public Sector, IT, Logistics, Manufacturing / Production, Marketing, PR, Retail, Sales, Travel, FMCG
1st Floor 114 Old Christchurch Road, Bournemouth, Dorset, BH1 1LU
Plus 4 additional office locations
Industries covered: Administration, Construction, Driving, Engineering, Executive / Management, Health Care, Industrial, IT, Manufacturing / Production, Digital
Bourne House Platinum Business Centre, Bournemouth, Dorset, BH1 2EF
Plus 24 additional office locations
Industries covered: Accounting & Finance, Administration, Automotive, Aviation / Aerospace, Banking, Catering and Hospitality, Charity, Construction, Consulting, Call Centre / Customer Service, Engineering, Financial Services, Personnel / HR, Industrial, IT, Legal, Logistics, Manufacturing / Production, Marketing, Property, Retail, Sales, Security, Social Care, Travel
115 Old Christchurch Road, Bournemouth, Dorset, BH1 1EP
Plus 49 additional office locations
Industries covered: Administration, Agriculture, Automotive, Aviation / Aerospace, Banking, Catering and Hospitality, Charity, Child Care, Construction, Education, Engineering, Financial Services, Government / Public Sector, Personnel / HR, Industrial, IT, Legal, Logistics, Manufacturing / Production, Marketing, Not-for-profit, Purchasing, Retail, Sales, Telecommunications, Travel, Energy / Renewable Energy
93 High Street, Poole, Dorset, BH15 1AN
Plus 67 additional office locations