Manchester Headhunting recruitment agency listing
14 Recruitment Agencies found in Manchester in the Headhunting industry. View your closest or specialist recruiters by using the Agency Search below.
Manchester headhunting recruitment agencies will utilise search and select techniques in order to supply their clients with the city's top senior talent. As well as being the leading city in the North West of the UK, Manchester is also one of the country's foremost destinations for national and international organisations.
Top headhunters in Manchester are therefore highly sought after to source executive / management professionals for the senior vacancies of these high profile companies.
Headhunter salaries and required experience
After London and Edinburgh, Manchester is the UK's most prominent financial centre and finance headhunters are typically in high demand to uncover personnel such as financial directors and corporate treasurers. Manchester headhunting firms will often have an industry specialism and other leading areas of work include the creative, logistics, legal and technology sectors. Vacancies can be permanent, temporary or contract based, however most positions commonly filled by executive headhunters will exceed a salary of £80K+.
Key industries and employers
Located in Salford, MediaCityUK opened in 2011 and this has seen a rise in the number senior media positions to be filled within the city and Greater Manchester. Including ITV Granada and the BBC, the purpose built complex is home to a number of notable tenants and so media and creative headhunters are needed to find top professionals that traditional recruitment agencies would seldom be able to attract.
A leading Manchester executive search agency will usually command a proportion of the fee upfront and will commit time and resources to gaining a comprehensive understanding of their clients before sourcing the perfect candidate for both the job role and the company. Local search and select firms will combine experience, recruitment expertise and Manchester industry knowledge to offer exemplary executive solutions to clients within the North West's leading city.
Agency Search
- Improve your results by refining your search
You have changed your query
Press "Search Agencies" when your new query is ready.
Innova Search - Manufacturing Division
Headhunting in Manchester
Covers: Nationwide Manufacturing Recruitment Specialists | Contract, Permanent | Salaries from £35k - £100k+
Manchester One, 53 Portland Street, Manchester, Greater Manchester, M1 3LD
Plus 7 additional office locations
With a 20-year history, Headhunting & Executive Search is the basis of our business. We have conducted assignments in over 45 countries focusing on an array of industry verticals. Innova are trusted advisors to small and large enterprises, identifying and appointing key hires by leveraging our strong industry expertise. We work in partnership with our clients, recruiting world class leaders who will make a sustainable impact on their business.
Innova Search - Engineering Division
Headhunting in Manchester
Covers: Nationwide Engineering Recruitment Specialists | Contract, Permanent | Salaries from £35k - £100k+
Manchester One, 53 Portland Street, Manchester, Greater Manchester, M1 3LD
Plus 5 additional office locations
Executive Headhunting - Innova Search have a long track record in headhunting Executive level appointments across the Engineering and Manufacturing sectors. We work in partnership with our clients to unearth exceptional talent, building relationships for the future. We specialise in placing highly skilled sought after individuals across technical, operations, commercial and supply chain disciplines. Contact us today to discuss your needs.
Headhunting in Manchester
Covers: Midlands and the North West | Contract, Part Time, Permanent, Temporary | Salaries £15k - £100k
54-58 Great Ancoats Street, Manchester, M4 5AB
Plus 1 additional office location
The clue's in the name – our dedicated team of recruitment experts are passionate about matching the right candidates to the right jobs. We specialise in Temporary and Permanent placements across a broad recruitment spectrum including; Office, Technical, Industrial, Transport and Managerial. Whether you're seeking your next opportunity or expanding your team – it's time to get Proactive!
Are you an employer looking for a recruitment agency?
1.

Call us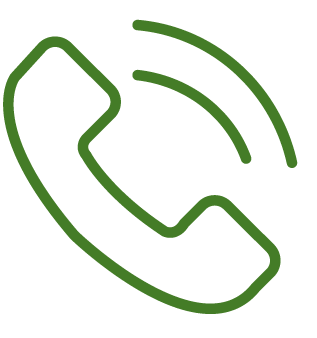 We offer a free assisted search service on

0345 557 8401

0345 557 8401
2.

Live chat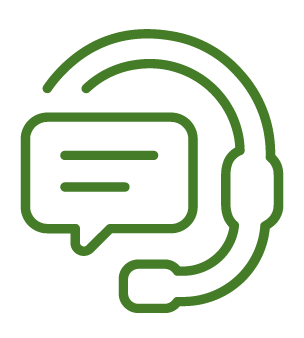 If you don't want to phone, we have dedicated staff available to help find the perfect agency

(look for the icon in the bottom right corner of the screen).
3.

Keep searching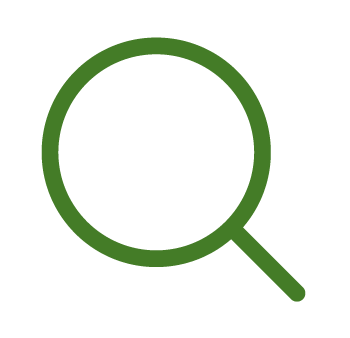 We have over 7,000 agencies on our website so we're confident you'll find the right one for you on our website
Industries covered: Headhunting, Legal
81 King Street, Manchester, Lancashire, M2 4AH
Headhunting in Manchester
Covers: UK Wide | Contract, Permanent, Temporary | Salaries from £17k - £100k+
Office 14-16, Clippers Quay, Salford, Greater Manchester, M503XP
Plus 20 additional office locations
New technology recruitment business, consisting of some of the most reputable and experienced leaders and recruiters within the UK. Looking to raise the standard across the recruitment of telecoms, IT and engineering professionals on a Nationwide basis. Leaders in the design, deployment and support of fixed and mobile communications networks alongside wireless & IOT with additional knowledge across electrical & mechanical engineering.
Quantica Search and Selection
Industries covered: Executive / Management, Headhunting
Ground Floor Faulkner House Faulkner Street, Manchester, Lancashire, M1 4DY
Plus 1 additional office location
Industries covered: Executive / Management, Headhunting
10 Mount Street, Manchester, Lancashire, M2 5NT
Plus 1 additional office location
HW Executive Search & Interim Management
Industries covered: Executive / Management, Headhunting
Pavilion, Towers Business Park, Didsbury, Manchester, Lancashire, M20 2LS
Plus 2 additional office locations
Industries covered: Banking, Executive / Management, Headhunting
Chancery Place, 50 Brown Street, Manchester, Lancashire, M2 2JG
Plus 2 additional office locations
Industries covered: Executive / Management, Headhunting
17 Marble Street, Manchester, Lancashire, M2 3AW
Plus 8 additional office locations
Industries covered: Executive / Management, Headhunting
9th Floor, 82 King Street, Manchester, Lancashire, M2 4WQ
Plus 7 additional office locations
Michael Page Executive Search
Industries covered: Executive / Management, Headhunting
1st Floor 3 Hardman Square, Manchester, Lancashire, M3 3EB
Plus 11 additional office locations
Industries covered: Executive / Management, Headhunting
9th Floor, 82 King Street, Manchester, Lancashire, M2 4WQ
Plus 4 additional office locations
Stone Executive Search & Selection
Industries covered: Headhunting
Peter House, Oxfrod Street, Manchester, Lancashire, M1 5AN
Plus 5 additional office locations