Manchester Headhunting recruitment agency listing
Manchester headhunting recruitment agencies will utilise search and select techniques in order to supply their clients with the city's top senior talent. As well as being the leading city in the North West of the UK, Manchester is also one of the country's foremost destinations for national and international organisations.
Top headhunters in Manchester are therefore highly sought after to source executive / management professionals for the senior vacancies of these high profile companies.
Headhunter salaries and required experience
After London and Edinburgh, Manchester is the UK's most prominent financial centre and finance headhunters are typically in high demand to uncover personnel such as financial directors and corporate treasurers. Manchester headhunting firms will often have an industry specialism and other leading areas of work include the creative, logistics, legal and technology sectors. Vacancies can be permanent, temporary or contract based, however most positions commonly filled by executive headhunters will exceed a salary of £80K+.
Key industries and employers
Located in Salford, MediaCityUK opened in 2011 and this has seen a rise in the number senior media positions to be filled within the city and Greater Manchester. Including ITV Granada and the BBC, the purpose built complex is home to a number of notable tenants and so media and creative headhunters are needed to find top professionals that traditional recruitment agencies would seldom be able to attract.
A leading Manchester executive search agency will usually command a proportion of the fee upfront and will commit time and resources to gaining a comprehensive understanding of their clients before sourcing the perfect candidate for both the job role and the company. Local search and select firms will combine experience, recruitment expertise and Manchester industry knowledge to offer exemplary executive solutions to clients within the North West's leading city.
Agency Search
- Improve your results by refining your search
You have changed your query
Press "Search Agencies" when your new query is ready.
13 Recruitment Agencies found in Manchester in the Headhunting industry.
View your closest or specialist recruiters by using the Agency Search above.
Innova Search - Manufacturing Division
With a 20-year history, Headhunting & Executive Search is the basis of our business. We have conducted assignments in over 45 countries focusing on an array of industry verticals. Innova are trusted advisors to small and large enterprises, identifying and appointing key hires by leveraging our strong industry expertise. We work in partnership with our clients, recruiting world class leaders who will make a sustainable impact on their business.
Coverage Nationwide Manufacturing Recruitment Specialists
Manchester One, 53 Portland Street, Manchester, Greater Manchester, M1 3LD
Plus 5 additional office locations
The Advocate Group is a leading search and selection consultancy that can attract mid / senior level professionals for global appointments. Specialising in Marketing, Sales, Supply Chain, Operations, Engineering and IT, our team can deliver strategic headhunting solutions to uncover exceptional talent in your field. With a proactive approach and client access to online analysis, Advocate is an invaluable extension to any recruitment campaign
Coverage National, International and Global Service
Imperial Court, 2 Exchange Quay, Manchester, Greater Manchester, M5 3EB
Plus 4 additional office locations
IS Recruitment - IT Specialists
Over 50 years of Recruitment Expertise to call upon, IS Recruitment provide both permanent and contract IT staff across all disciplines to a wide range of industries. Professional, hassle-free service and exceptionally competitive rates.
Coverage UK wide
72 Cross Street, Sale, Cheshire, M33 7AN
Are you an employer looking for a recruitment agency?
1.

Call us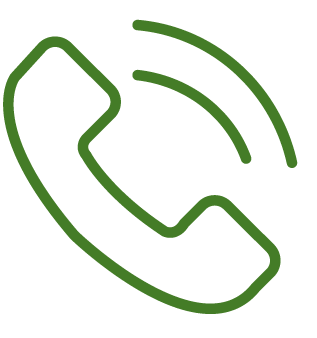 We offer a free assisted search service on

0330 380 0649

0330 380 064
2.

Live chat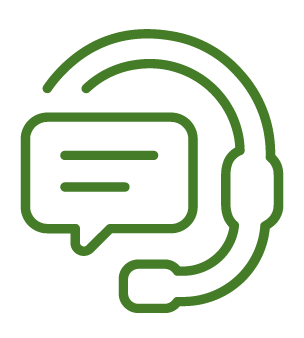 If you don't want to phone, we have dedicated staff available to help find the perfect agency

(look for the icon in the bottom right corner of the screen).
3.

Keep searching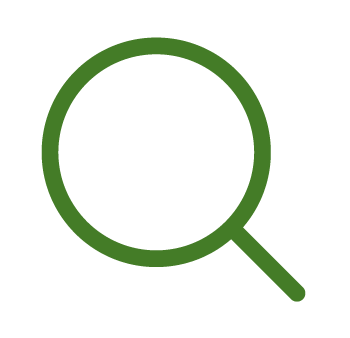 We have over 7,000 agencies on our website so we're confident you'll find the right one for you on our website
Executive Headhunters Ltd
Executive Headhunters is an internationally recognised Search and Selection firm that can deliver top level candidates to partners across all sectors. Professional Services? Construction? Private Equity? Our extensive network can attract quality professionals of all skills and specialisms for lucrative vacancies worldwide. We perform a bespoke talent search for all enquiries and offer a confidential and transparent service that's relevant to you.
Coverage UK and International
Stocks Court, 18/20 Old Market Place, Altrincham, Cheshire, WA14 4DF
Plus 2 additional office locations
Executive Sales & Marketing Recruitment
Specialists in the recruitment of Sales and Marketing personnel at all levels from Trainee to Senior Manager. Established in 1994 we have successfully placed over 6000 candidates across the UK in permanent sales and marketing vacancies. Testimonials and recommendations can be provided from existing clients on request. We will normally be able to negotiate an introductory offer for any new clients, so please call us for more information.
Coverage Nationwide
Eaton Place, 114 Washway Road, Sale, Manchester, M33 7RF
Plus 7 additional office locations
Innova Search - Engineering Division
Executive Headhunting - Innova Search have a long track record in headhunting Executive level appointments across the Engineering and Manufacturing sectors. We work in partnership with our clients to unearth exceptional talent, building relationships for the future. We specialise in placing highly skilled sought after individuals across technical, operations, commercial and supply chain disciplines. Contact us today to discuss your needs.
Coverage Nationwide Engineering Recruitment Specialists
Manchester One, 53 Portland Street, Manchester, Greater Manchester, M1 3LD
Plus 5 additional office locations
McBarron Wood Recruitment Specialists
12 Month GUARANTEE ON EVERY PLACEMENT: Headhunting, this is at the heart of our business. We are a team of retained consultants with more than 50 years combined experienced. Every search is tailored to your requirements. We work with clients across the UK, AsiaPac, USA and Europe. Get your How to Brief a Search Partner Guide for free: https://bit.ly/2SNp7Xe - Retained & Excusive
Coverage UK Wide
MWB Office, Listenal Street, Manchester, M6 6AP
Plus 3 additional office locations
New technology recruitment business, consisting of some of the most reputable and experienced leaders and recruiters within the UK. Looking to raise the standard across the recruitment of telecoms, IT and engineering professionals on a Nationwide basis. Leaders in the design, deployment and support of fixed and mobile communications networks alongside wireless & IOT with additional knowledge across electrical & mechanical engineering.
Coverage UK Wide
Office 14-16, Clippers Quay, Salford, Greater Manchester, M503XP
Plus 20 additional office locations
HW Executive Search & Interim Management
Industries covered: Executive / Management, Headhunting
Pavilion, Towers Business Park, Didsbury, Manchester, Lancashire, M20 2LS
Plus 2 additional office locations
Industries covered: Executive / Management, Headhunting
9th Floor, 82 King Street, Manchester, Lancashire, M2 4WQ
Plus 4 additional office locations
Michael Page Executive Search
Industries covered: Headhunting
1st Floor 3 Hardman Square, Manchester, Lancashire, M3 3EB
Plus 11 additional office locations
Stone Executive Search & Selection
Industries covered: Headhunting
Peter House, Oxfrod Street, Manchester, Lancashire, M1 5AN
Plus 4 additional office locations
Industries covered: Executive / Management, Government / Public Sector, Headhunting, Not-for-profit
9th Floor, 82 King Street, Manchester, Lancashire, M2 4WQ
Plus 7 additional office locations