Oxfordshire Driving recruitment agency listing
12 Recruitment Agencies found in Oxfordshire in the Driving industry. View your closest or specialist recruiters by using the Agency Search below.
Businesses across Oxfordshire rely on the Driving Industry in order to carry out their Distribution and Logistical functions. As a result, driving recruitment agencies are needed in order to uncover and attract the highest quality personnel in the region, ranging from LGV Drivers to Chauffeurs.
The future of the Driving Industry in Britain
The Driving Industry is currently under considerable strain as an ageing workforce coupled with concerns over climate change and fuel prices threatens to undermine the sector. Because of this, earnings and conditions are difficult to predict for the future although the average driver will currently acquire a salary of around £20K-£25K. Lorry and HGV drivers can potentially earn £30K+, although most starting salaries will usually be in the area of £14K. Electric HGVs are one option for the future of the Driving Industry - providing a cleaner alternative to the fossil fuels currently used.
Locations for Driving jobs in Oxfordshire
Oxford, Banbury and Abingdon offer some of the best opportunities in Oxfordshire for Driving candidates looking for work. Delivery and Multi-Drop Drivers are some of the most common vacancies and Oxfordshire's Driving recruitment agencies are well-equipped to fill these positions - with a range of local and industry knowledge, as well as proven recruiting credentials.
Licencing, qualifications, and candidate requirements
A relevant driving license is of obvious importance when entering the Driving Industry, and a lack of this or awareness of EU and UK regulations will act as the biggest barrier for potential candidates. Academic qualifications are seldom necessary for the sector. The job often entails long and isolated hours, and candidates will need to be adaptable, flexible, and able to show initiative when working alone.
Agency Search
- Improve your results by refining your search
You have changed your query
Press "Search Agencies" when your new query is ready.
Industries covered: Driving, plus: Accounting & Finance, Administration, Automotive, Aviation, Banking, Charity, Construction, Consulting, Creative / Design, Call Centre / Customer Service, Defence, Electronics, Engineering, Environmental, Executive / Management, Facilities Management, Fashion, Financial Services, Food & Drink, Government / Public Sector, Graduate, Headhunting, Health & Safety, Housebuilding, Personnel / HR, Industrial, Information Industry, Insurance, IT, Legal, Logistics, Manufacturing / Production, Marketing, Market Research, Media, Not-for-profit, PR, Printing & Publishing, Property, Purchasing, Rail, Retail, Sales, Training / Learning, Science, Security, Shipping, Space & Satellite, Sport, Recreation & Leisure, Tax, Telecommunications, Travel, Spa & Beauty, Energy / Renewable Energy, FMCG, Digital
Show more
We market ourselves as a generalist recruiter due to the multiple specialist desks within our office, all of which are occupied by qualified consultants with extensive experience in their respective field. We have consultants focusing exclusively on; - Commercial roles, - Luxury Retail, - Industrial roles, - Engineering As a business we are Gangmaster licensed and REC audited to a gold standard.
12 Deans Court, Bicester, Oxfordshire, OX26 6RD
Industries covered: Administration, Call Centre / Customer Service, Driving, Engineering, Personnel / HR, Industrial, Logistics, Pharmaceutical, Science
Unit 203 Innovation Centre, 99 Park Drive, Abingdon, Oxfordshire, OX14 4RY
Plus 1 additional office location
Industries covered: Accounting & Finance, Administration, Catering and Hospitality, Call Centre / Customer Service, Driving, Engineering, Personnel / HR, Industrial, IT, Sales
63 Stert Street, Abingdon, Oxfordshire, OX14 3JZ
Plus 2 additional office locations
Are you an employer looking for a recruitment agency?
1.

Call us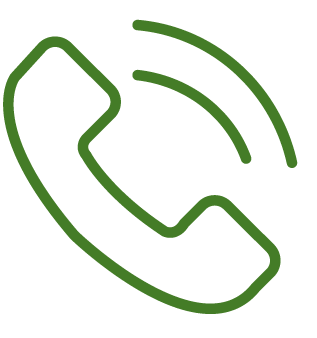 We offer a free assisted search service on

0345 557 8401

0345 557 8401
2.

Live chat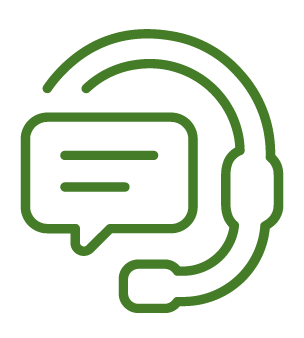 If you don't want to phone, we have dedicated staff available to help find the perfect agency

(look for the icon in the bottom right corner of the screen).
3.

Keep searching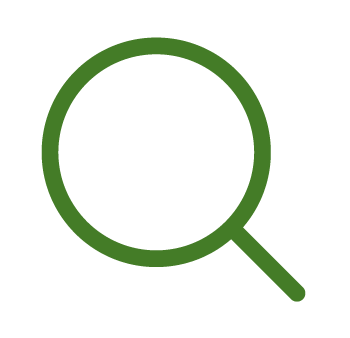 We have over 7,000 agencies on our website so we're confident you'll find the right one for you on our website
Industries covered: Administration, Catering and Hospitality, Call Centre / Customer Service, Driving, Engineering, Industrial, Sales
Suite 3b, Parkway Court, John Smith Drive, Oxford, Oxfordshire, OX4 2JY
Plus 2 additional office locations
Meridian Business Support
Industries covered: Administration, Construction, Driving, Executive / Management, Government / Public Sector, Health Care, Industrial, IT, Logistics
1st Floor, Unit R1 Marriots Walk, Witney, Oxfordshire, OX28 6GW
Plus 27 additional office locations
Industries covered: Accounting & Finance, Administration, Agriculture, Automotive, Banking, Catering and Hospitality, Construction, Consulting, Call Centre / Customer Service, Driving, Education, Engineering, Health Care, Personnel / HR, Industrial, Information Industry, IT, Logistics, Manufacturing / Production, Marketing, PR, Purchasing, Rec 2 Rec, Sales, Security, Social Care, Sport, Recreation & Leisure, Telecommunications, Energy / Renewable Energy
21 Market Square, Bicester, Oxfordshire, OX26 6AD
Plus 8 additional office locations
Industries covered: Accounting & Finance, Administration, Automotive, Driving, Executive / Management, Financial Services, Food & Drink, Government / Public Sector, Personnel / HR, Industrial, IT, Legal, Logistics, Manufacturing / Production, Marketing, Not-for-profit, Purchasing, Sales
Cherwell Business Village, Banbury, Oxfordshire, OX16 2SP
Plus 14 additional office locations
Industries covered: Construction, Driving, Industrial, Logistics
Tannery Court, Stratton Way, Abingdon, Oxfordshire, OX14 5TS
Plus 5 additional office locations
Industries covered: Accounting & Finance, Administration, Catering and Hospitality, Call Centre / Customer Service, Driving, Education, Engineering, Executive / Management, Graduate, Health Care, Personnel / HR, Industrial, IT, Legal, Manufacturing / Production, Marketing, Sales, Social Care
5 - 6 The Market Place, Didcot, Oxfordshire, OX11 7LE
Plus 10 additional office locations
Industries covered: Administration, Catering and Hospitality, Call Centre / Customer Service, Driving, Industrial, Manufacturing / Production
2nd Floor, 27/28 St Clement's, Oxford, Oxfordshire, OX4 1AB
Plus 50 additional office locations
Industries covered: Administration, Catering and Hospitality, Call Centre / Customer Service, Driving, Industrial, Retail, Sales
52 Cornmarket Street, Oxford, Oxfordshire, OX1 3HJ
Plus 4 additional office locations
Industries covered: Administration, Automotive, Banking, Construction, Call Centre / Customer Service, Driving, Education, Engineering, Executive / Management, Financial Services, Government / Public Sector, Personnel / HR, Insurance, IT, Legal, Logistics, Manufacturing / Production, Marketing, Multilingual & Language, PR, Purchasing, Rec 2 Rec, Retail, Sales, Science, Social Care, Sport, Recreation & Leisure, Travel, Energy / Renewable Energy
Suite 14, Second Floor, Magdalen Centre, Oxford Science Park, Oxford, Oxfordshire, OX4 4GA
Plus 28 additional office locations
Most Popular Towns for Driving in Oxfordshire