Driving Recruitment Agencies in Leicestershire
13 Recruitment Agencies found in Leicestershire in the Driving industry. View your closest or specialist recruiters by using the Agency Search below.
With one of the UK's largest cities situated within the county, there are a number of opportunities available for those looking for employment in the driving sector in Leicestershire.
Public transport in Leicestershire includes buses, trains, aeroplanes and taxis, giving a wealth of options for driving roles in this sector. Taxi drivers must be licensed by the council, while bus drivers require a current PCV licence with fewer than three penalty points. Bus companies will, however, offer training and development to the right candidates.
An alternative option is a role as a delivery driver, with roles available from courier firms, the Royal Mail, companies offering delivery to customers and more. Delivery drivers can expect to earn between £6.50 and £8 per hour.
The major supermarket chains regularly recruit delivery drivers, while firms such as G4S will often be searching for drivers for their secure vans.
Those who have HGV experience will be able to benefit from the fact that a number of multinational companies are based in Leicestershire: companies that include Next, the Dunelm Group and Ceva Logistics.
A number of recruitment agencies in the area specialise in roles for drivers - see below for more details.
Agency Search
- Improve your results by refining your search
You have changed your query
Press "Search Agencies" when your new query is ready.
Stratton Mills Recruitment
Driving in Leicestershire
Covers: UK Wide | Contract, Part Time, Permanent, Temporary | Salaries £15k - £60k
32A Egginton Street, Leicester, Leicestershire, LE5 5BA
Sourcing and hiring skilled talent is more significant than ever before. With offices in the UK and Europe Stratton Mills have the tools to connect companies with the highest calibre of staff. As an applicant you will be matched with the right jobs based on your qualifications whilst assisting you throughout the entire recruitment and transition process. Get in touch with us today!
Logistics Support Network
Driving in Leicestershire
Covers: Midlands, Worcestershire & Hampshire | Contract, Part Time, Permanent, Temporary | Salaries from £17k - £60k
Corporate House, 44 Regent Street, Lutterworth, Leicestershire, LE17 4BD
Logistics Support Network - The preferred supplier for Driving & Logistics staff throughout the Midlands area. With a extensive knowledge of our chosen sectors, we are able to fill any requirements. Whether you are looking for staff or looking for work, why not give us a call?
Driving in Leicestershire
Covers: East Midlands, West Midlands, | Contract, Part Time, Permanent, Temporary | Salaries £15k - £100k+
4B Bank Court, Weldon Road, Loughborough, Leicestershire, LE11 5RF
Plus 2 additional office locations
JT Recruit is a well respected local agency and we have a great deal of experience in recruiting the right person for you or finding the right job for you. What makes us different from a lot of our competitors is that we care about you!
Are you an employer looking for a recruitment agency?
1.

Call us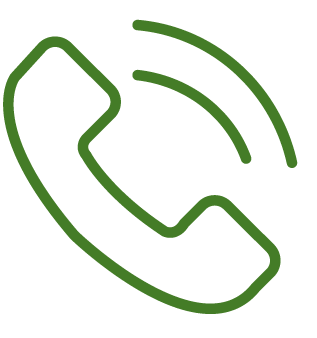 We offer a free assisted search service on

0345 557 8401

0345 557 8401
2.

Live chat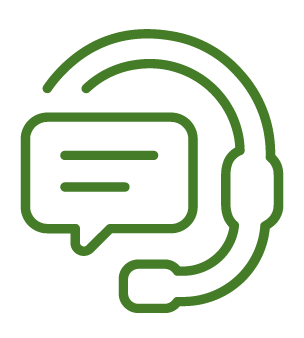 If you don't want to phone, we have dedicated staff available to help find the perfect agency

(look for the icon in the bottom right corner of the screen).
3.

Keep searching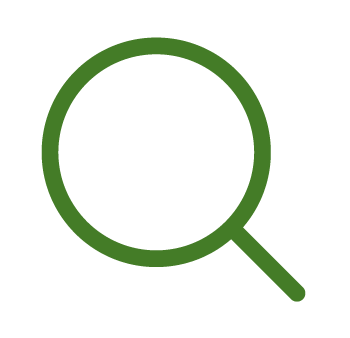 We have over 7,000 agencies on our website so we're confident you'll find the right one for you on our website
Driving in Leicestershire
Covers: Hinckley, Nuneaton, Coventry, Leicester, Rugby, | Contract, Part Time, Permanent, Temporary | Salaries £15k - £100k+
Wanlip Road, Syston, Leicestershire, LE7 1PD
Plus 3 additional office locations
Are you an Employer looking for an extension to your team and not just another agency? Your businesses success is our business, recruiting the right people to integrate seamlessly into your culture and building great teams to take your business to the next level. Are you a Candidate looking for an agency to help you to fulfil your career aspirations? For an agency you can trust to have your best interests at heart then please get in touch.
Industries covered: Accounting & Finance, Administration, Call Centre / Customer Service, Driving, IT, Legal, Sales
Unit 4, Arkwright Hill Farm, Lutterworth Road, Cosby, Leicester, Leicestershire, LE9 1RH
Industries covered: Accounting & Finance, Automotive, Aviation / Aerospace, Call Centre / Customer Service, Driving, Engineering, Personnel / HR, Industrial, IT, Legal, Manufacturing / Production, Retail, Sales
Ground Floor, Unit 5, Westleigh Business Park, Leicester, Leicestershire, LE8 4EZ
Industries covered: Automotive, Aviation / Aerospace, Construction, Defence, Driving, Electronics, Logistics, FMCG
Office 12b, 5th Floor, Humberstone House, Humberstone Gate, Leicester, Leicestershire, LE1 1WB
Plus 3 additional office locations
Industries covered: Administration, Driving, Executive / Management, Personnel / HR, Industrial, Logistics, Manufacturing / Production, Sales
Suite 5&6 Fredrick Street Wigston, Wigston, Leicestershire, LE18 1PJ
Plus 8 additional office locations
Industries covered: Accounting & Finance, Administration, Catering and Hospitality, Construction, Creative / Design, Call Centre / Customer Service, Driving, Education, Engineering, Executive / Management, Industrial, IT, Legal, Logistics, Manufacturing / Production, Marketing, Purchasing, Sales
24-25 High Street, Loughborough, Leicestershire, LE11 2PZ
Plus 24 additional office locations
Industries covered: Automotive, Call Centre / Customer Service, Driving, Government / Public Sector, Industrial, Manufacturing / Production, Retail
Granby Chambers, 1 Halford Street, Leicester, Leicestershire, LE1 1JA
Plus 13 additional office locations
Industries covered: Administration, Call Centre / Customer Service, Driving, Engineering, Industrial, Sales, Energy / Renewable Energy
Encore House, 32 Millstone Lane, Leicester, Leicestershire, LE1 5JN
Plus 9 additional office locations
Industries covered: Administration, Catering and Hospitality, Call Centre / Customer Service, Driving, Industrial, Manufacturing / Production
20 Belvoir Street, Leicester, Leicestershire, LE1 6QH
Plus 50 additional office locations
Red Rock Partnership Limited
Industries covered: Administration, Catering and Hospitality, Construction, Driving, Executive / Management, Food & Drink, Health Care, Housebuilding, Personnel / HR, Industrial, Manufacturing / Production, Marketing, Sales, Social Care, FMCG
First Floor, 81 Charles Street, Leicester, Leicestershire, LE1 1FA
Plus 5 additional office locations
Most Popular Towns for Driving in Leicestershire