Cumbria Construction recruitment agencies
13 Recruitment Agencies found in Cumbria in the Construction industry.
With a population of roughly 500,000 people, Cumbria is a county relatively sparse in population and low in demand for construction roles. It is a county known more for its vibrant tourism industry, a growing presence in manufacturing and large public sector. But alongside these other fields, there are still opportunities available for applicants seeking to find employment in the construction sector through recruitment agencies.
As the largest settlement in the region, the most jobs are available in and around Carlisle. Thanks to a population increase of 12,000 within Cumbria in the last 10 years, there has been a need for construction staff to work on both public and private housing initiatives. And with major businesses such as BAE systems, Carr's food manufacturers and Pirelli tyres and the Sellafield nuclear processing site, which is the region's largest private employer, the need for buildings and infrastructure to support them has helped to maintain demand through the course of the recent recession.
Salaries in Cumbria are in line with national averages at between £30,000 and £35,000 a year, although this can vary considerably between senior engineering or surveying roles and part-time shifts for labourers on an hourly rate. As with other parts of the country, working hours for construction staff in Cumbria can be long and antisocial at times.
Agency Search
- Improve your results by refining your search
You have changed your query
Press "Search Agencies" when your new query is ready.
Industries covered: Construction, plus: Accounting & Finance, Administration, Call Centre / Customer Service, Driving, Financial Services, Food & Drink, Government / Public Sector, Housebuilding, Personnel / HR, Industrial, Legal, Logistics, Manufacturing / Production, Marketing, Not-for-profit, Printing & Publishing, Property, Purchasing, Sales, Training / Learning, Sport, Recreation & Leisure, Telecommunications, FMCG, Non permanent
Show more
Link Recruitment is an independent Employment Business based in Carlisle Cumbria We have been helping candidates find work and employers fill vacancies since 2001. We are professional Recruiters and we handle, temporary or permanent vacancies. in our rural location good quality skilled candidates are hard to find. We have a small number of core temporary staff and we regularly update our register of permanent candidates.
Coverage North Cumbria and Dumfries and Galloway
8 Brunswick Street, Carlisle, Cumbria, CA11PP
Industries covered: Accounting & Finance, Administration, Catering and Hospitality, Construction, Creative / Design, Engineering, Industrial, IT, Logistics, Manufacturing / Production, Marketing, Retail, Sales, Science
Pacific House, Suite FE1, Parkhouse, Carlisle, Cumbria, CA3 0LJ
Industries covered: Accounting & Finance, Administration, Construction, Driving, Engineering, Executive / Management, Personnel / HR, Industrial, Logistics, Manufacturing / Production, Marketing, Purchasing, Sales
Riverside View, Warwick Road, Carlisle, Cumbria, CA1 2BS
Are you an employer looking for a recruitment agency?
1.

Call us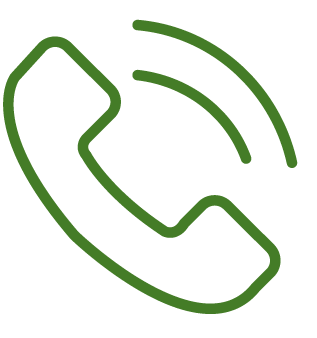 We offer a free assisted search service on

0330 380 0649

0330 380 064
2.

Live chat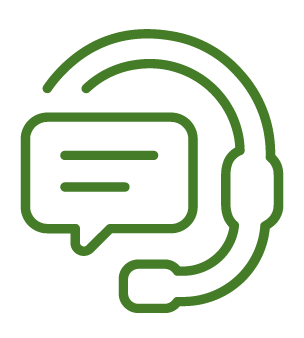 If you don't want to phone, we have dedicated staff available to help find the perfect agency

(look for the icon in the bottom right corner of the screen).
3.

Keep searching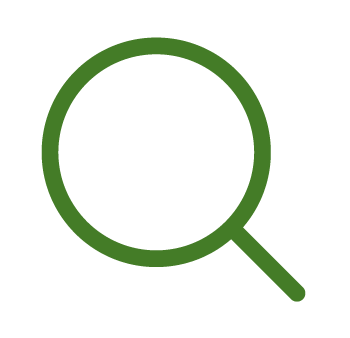 We have over 7,000 agencies on our website so we're confident you'll find the right one for you on our website
TKM Construction Recruitment
Industries covered: Construction
131 Ramsden Square, Barrow-in-furness, Cumbria, LA14 1XA
Des Johnston Recruitment Ltd
Industries covered: Administration, Construction, Engineering, Pharmaceutical, Rail, Energy / Renewable Energy
Trinity Enterprise Center Furness Business Park, Ironwo, Barrow-in-Furness, Barrow-in-furness, Cumbria, LA14 2PN
Industries covered: Construction, IT, Property, Energy / Renewable Energy, Digital
Pacific House, Fletcher Way, Carlisle, Cumbria, CA3 0LJ
Industries covered: Construction, Rail, Energy / Renewable Energy
The Old Lodge, Main Street, Egremont, Cumbria, CA22 2DB
Plus 5 additional office locations
Industries covered: Construction, Defence, Education, Financial Services, Insurance, IT, Manufacturing / Production, Rail, Retail, Energy / Renewable Energy
St Kevin's Hall 65 High Street, Cleator Moor, Cumbria, CA25 5BN
Plus 8 additional office locations
Industries covered: Accounting & Finance, Administration, Construction, Engineering, Food & Drink, Industrial, Logistics
54 Lowther Street, Carlisle, Cumbria, CA3 8DP
Plus 10 additional office locations
Industries covered: Accounting & Finance, Administration, Catering and Hospitality, Construction, Call Centre / Customer Service, Driving, Engineering, Health Care, Industrial, Manufacturing / Production, Marketing, Purchasing, Sales
Unit 1 Suite 1, Riverside Business Park, Natland Road, Kendal, Cumbria, LA9 7SX
Plus 4 additional office locations
Industries covered: Automotive, Aviation / Aerospace, Construction, IT, Manufacturing / Production, Rail, Science, Telecommunications
Suite 5, Furness Gate, Barrow-in-furness, Cumbria, LA14 2PE
Plus 4 additional office locations
Hays Construction and Property
Industries covered: Construction, Property
8a Lowther Street, Carlisle, Cumbria, CA3 8DA
Plus 54 additional office locations
Industries covered: Administration, Agriculture, Automotive, Aviation / Aerospace, Banking, Catering and Hospitality, Charity, Child Care, Construction, Education, Engineering, Financial Services, Government / Public Sector, Personnel / HR, Industrial, IT, Legal, Logistics, Manufacturing / Production, Marketing, Not-for-profit, Purchasing, Retail, Sales, Telecommunications, Travel, Energy / Renewable Energy
5-7 Lowther St, Kendal, Cumbria, LA9 4DH
Plus 67 additional office locations