Cleveland Construction recruitment agencies
9 Recruitment Agencies found in Cleveland in the Construction industry.
Due to a recession hit UK, the construction industry has suffered in recent years although it has still remained as one of the largest sectors in the country contributing nearly £90 billion to the UK economy and around 3 million jobs. The industry concerns itself with the construction of buildings, civil engineering and even goes as far as sales and manufacturing of products. Due to the size of the industry, it's unsurprising that it is supported by a range of recruitment agencies looking to match capable construction candidates with the right clients. These could be permanent or temporary positions ranging from land surveyor to architect.
Construction can prove to be a well paid industry with the national average salary being over £30K. In Cleveland, workers in the sector can expect to earn more than this with £37K being the norm in this area of the North East. Of course, this figure is slightly distorted with the industry being so diverse, so graduates and new entrants into the field should expect to earn comfortably less than this. Typical positions in the industry include bricklayer, town planner, interior designer and quantity surveyor.
Much of the industry is labour intensive and few employees have degrees. While qualifications aren't necessary, there is a significant lack of graduate skills in management type positions. This, coupled with an increasingly ageing workforce, has improved prospects to move into the field. Candidates looking at more specialist areas of construction such as architecture are expected to go into further education to gain at least a degree if not a Masters or Diploma. Further qualifications such as the NEBOSH National Certificate in Construction Health and Safety may also be undertaken eventually.
Work in the industry can mean long and infrequent hours and so candidates have to be flexible and adaptable. Due to the nature of the work, there is also a certain expectation of physical fitness as well as the ability to work as part of a team. The majority of construction firms are small to medium sized businesses, although creating your own start-up can often be the best way into the industry.
Agency Search
- Improve your results by refining your search
You have changed your query
Press "Search Agencies" when your new query is ready.
Westray Recruitment Consultants Ltd
Industries covered: Construction, plus: Accounting & Finance, Administration, Automotive, Aviation, Catering and Hospitality, Consulting, Creative / Design, Call Centre / Customer Service, Defence, Electronics, Engineering, Executive / Management, Facilities Management, Financial Services, Food & Drink, Graduate, Headhunting, Health & Safety, Personnel / HR, Industrial, Insurance, IT, Legal, Logistics, Manufacturing / Production, Marketing, Market Research, Media, Pharmaceutical, PR, Printing & Publishing, Project Management, Purchasing, Rail, Sales, Training / Learning, Science, Shipping, Telecommunications, Energy / Renewable Energy, FMCG, Digital, Non permanent
Show more
Westray Recruitment Consultants are a team of knowledgeable and experienced recruitment specialists based in Gateshead and Teesside. We offer our full consultancy services across the North East in the Manufacturing & Industrial, Commercial, Technical & Engineering and Professional sectors. We offer a bespoke recruitment experience and want you to fall back in love with the recruitment process.
Coverage North East
3rd Floor, Richard House, Sorbonne Close, Thornaby, Stockton, County Durham, TS17 6DA
Plus 1 additional office location
Industries covered: Construction, plus: Aviation, Electronics, Engineering, Environmental, Facilities Management, Health & Safety, Personnel / HR, Project Management, Rail, Telecommunications, Energy / Renewable Energy
Show more
Intec (UK) Ltd are specialists in the Construction field and provide permanent and contract recruitment solutions for all industry disciplines. We work with UK and global Construction firms to place top professionals into areas including Civil Engineering, Building Services, Surveying and Project Management. From advertising through to final shortlist, our consultants take an honest and diligent approach when managing every step of the process.
Coverage UK Wide & Global
C/o Intec (UK) Ltd, 9 Bowesfield Crescent, Stockton-on-Tees, County Durham, TS18 3BL
Plus 12 additional office locations
Industries covered: Accounting & Finance, Administration, Catering and Hospitality, Construction, Call Centre / Customer Service, Driving, Engineering, IT, Manufacturing / Production, Retail, Sport, Recreation & Leisure
129 Norton Road, Stockton-on-tees, Cleveland, TS18 2BG
Are you an employer looking for a recruitment agency?
1.

Call us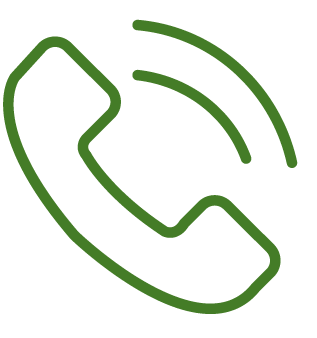 We offer a free assisted search service on

0330 380 0649

0330 380 064
2.

Live chat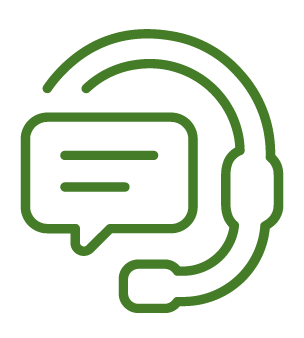 If you don't want to phone, we have dedicated staff available to help find the perfect agency

(look for the icon in the bottom right corner of the screen).
3.

Keep searching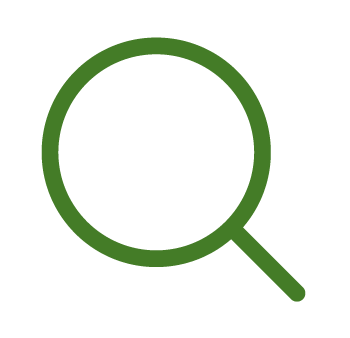 We have over 7,000 agencies on our website so we're confident you'll find the right one for you on our website
Industries covered: Construction, Engineering, Manufacturing / Production, Energy / Renewable Energy
The Grange Business Centre, Belasis Avenue, Billingham, Cleveland, TS23 1LG
Plus 1 additional office location
Industries covered: Construction, Engineering, Rail
20 Manor Way, Belasis Hall Technology Park, Billingham, Cleveland, TS23 4HN
Plus 1 additional office location
Industries covered: Accounting & Finance, Automotive, Aviation / Aerospace, Construction, Facilities Management, IT, Manufacturing / Production, Energy / Renewable Energy, FMCG
Boho 6, Linthorpe Road, Middlesbrough, Cleveland, TS1 1RE
Plus 2 additional office locations
Meridian Business Support
Industries covered: Administration, Construction, Driving, Executive / Management, Government / Public Sector, Health Care, Industrial, IT, Logistics
1st Floor, Victoria House, Middlesbrough, Cleveland, TS1 2PX
Plus 27 additional office locations
Industries covered: Accounting & Finance, Construction, Engineering, Insurance, IT, Marketing, Retail, Sales, Telecommunications, FMCG
Pullman House, Zetland Road, Middlesbrough, Cleveland, TS1 1EH
Plus 37 additional office locations
Hays Construction and Property
Industries covered: Construction, Property
16 - 26 Albert Road, Middlesbrough, Cleveland, TS1 1QA
Plus 54 additional office locations