Bedfordshire Construction recruitment agency listing
14 Recruitment Agencies found in Bedfordshire in the Construction industry.
Bedfordshire is a county of England that lies just north of London. Its largest town is Luton, and various other settlements in the county serve as commuter towns for those earning a living in the capital.The fact that Bedfordshire provides quick access to London for commuters means it has survived the worst of the construction slump that has gripped other parts of the UK. Its excellent rail links, London Luton Airport and the M1 motorway have ensured that new infrastructure projects, housing developments and business initiatives have kept local builders and contractors in gainful employment.
Local recruitment agencies are always keen to see qualified electricians, plumbers and joiners, as certain areas of the county have shortages in skilled labour. The University of Bedfordshire specialises in construction management qualifications, which is just one of the reasons why the county's construction industry has managed to escape the worst of the downturn. Although Bedfordshire has several national construction companies currently working on projects in the area, the biggest employer in the county is Kier - a company which specialises in public and civil construction projects and maintenance schemes.
Salaries in Bedfordshire are a little higher than the national average due to the county's proximity to London. Skilled construction workers and project managers can earn between £30,000 and £60,000. Architects in the area may be able to find positions that pay as much as £80,000 per year. Unskilled construction staff are usually paid by the hour.
Agency Search
- Improve your results by refining your search
You have changed your query
Press "Search Agencies" when your new query is ready.
All Personnel - Construction Division
All Personnel Recruitment is a leader in supplying skilled, semi-skilled and senior labour to UK construction sites. Our team know the importance of taking on tradespeople you can trust, that's why we only place fully vetted candidates who meet the highest standards for their vocation. We fill perm, temp and contract vacancies for all construction roles, including site manager, bricklayer, surveyor, plumber, electrician and CSCS labourer.
Coverage UK Wide
Dunstable Road, Luton, Bedfordshire, LU11AA
Plus 6 additional office locations
Imperative People - Health & Safety Recruitment Consultants
Industries covered: Construction, plus: Health & Safety
Show more
Whether you are a candidate looking for a new role in Health and Safety, or a client searching for the right person to fill your Health and Safety vacancy, we are here to help you every step of the way. With many years of experience in recruitment, a vast knowledge of the Health and Safety sector and a passion for what we do best, you will be in safe hands if you come to us for your Health and Safety recruitment needs.
Coverage UK Wide & Local
Innovation Centre, Cranfield Technology Park, University Way, Cranfield, Bedfordshire, MK430BT
Tradeline Recruitment Ltd
Industries covered: Construction, plus: Executive / Management, Health & Safety, Housebuilding, Project Management
Show more
Working nationwide but specifically in London, the Home Counties & Midlands areas, Tradeline Recruitment are supported by industry experts who recognise the qualities needed for the Construction industry. We recruit for permanent & temporary positions & can supply everything from Site Management to Trades & Labour. Our flexibility means that we are willing to take on requests at short notice and we aim to build relationships for the future.
Coverage Home Counties / London / Midlands / Nationwide
21 Bedford Heights, Manton Lane, Bedford, Bedfordshire, MK41 7PH
Plus 2 additional office locations
Are you an employer looking for a recruitment agency?
1.

Call us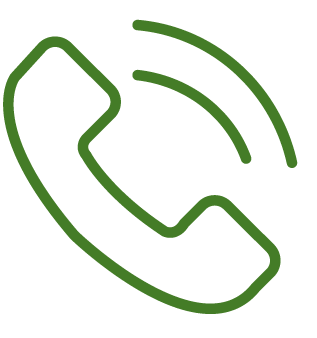 We offer a free assisted search service on

0345 557 8401

0345 557 8401
2.

Live chat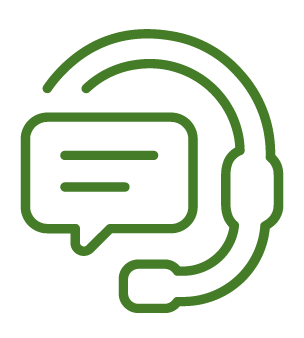 If you don't want to phone, we have dedicated staff available to help find the perfect agency

(look for the icon in the bottom right corner of the screen).
3.

Keep searching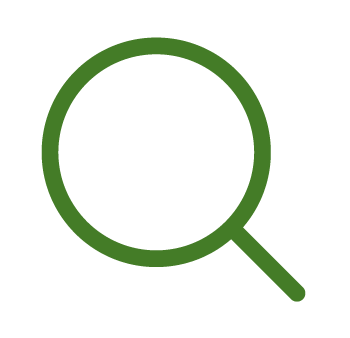 We have over 7,000 agencies on our website so we're confident you'll find the right one for you on our website
Industries covered: Construction, Engineering
441 Dallow Road, Luton, Bedfordshire, LU1 1UL
Industries covered: Construction, Creative / Design, Engineering, Industrial, IT, Legal, Logistics, Marketing, Property, Sales
7 Stephenson Court Fraser Road Priory Business Park, Bedford, Bedfordshire, MK44 3WJ
Industries covered: Construction
21 Bedford Heights, Manton Lane, Bedford, Bedfordshire, MK41 7PH
Industries covered: Accounting & Finance, Administration, Construction, Call Centre / Customer Service, Electronics, Engineering, Logistics, Sales
Office 6, Viking Business Centre, 2 Caxton Road, Elms Farm, Bedford, Bedfordshire, MK41 0HT
Across-the-Board Recruitment
Industries covered: Accounting & Finance, Administration, Catering and Hospitality, Construction, IT, Logistics, Marketing, Rec 2 Rec, Sales
Floors 1 & 2 62 High Street North, Dunstable, Bedfordshire, LU6 1LE
A.S Professional Services
Industries covered: Administration, Construction, Retail
Millfield House Miller Road, Bedford, Bedfordshire, MK42 9NZ
Industries covered: Accounting & Finance, Administration, Construction, Driving, Graduate, Personnel / HR, Sales, Social Care
22 St. Mary's Street, Bedford, Bedfordshire, MK42 0AS
Industries covered: Construction
46 Mayfield Road, Dunstable, Bedfordshire, LU5 4AP
Industries covered: Administration, Catering and Hospitality, Construction, Call Centre / Customer Service, Driving, Personnel / HR, Logistics, Rec 2 Rec
70 St. Loyes Street, Bedford, Bedfordshire, MK40 1EZ
Industries covered: Administration, Catering and Hospitality, Construction, Driving, Facilities Management, Health Care, Industrial, Security
Hart House Business Centre, Kimpton Rd, Luton, Bedfordshire, LU2 0LB
Plus 23 additional office locations
Industries covered: Administration, Agriculture, Automotive, Aviation / Aerospace, Banking, Catering and Hospitality, Charity, Child Care, Construction, Education, Engineering, Financial Services, Government / Public Sector, Personnel / HR, Industrial, IT, Legal, Logistics, Manufacturing / Production, Marketing, Not-for-profit, Purchasing, Retail, Sales, Telecommunications, Travel, Energy / Renewable Energy
George Street, 85-87, Luton, Bedfordshire, LU1 2AT
Plus 67 additional office locations