Catering and Hospitality Recruitment Agencies in Worcestershire
13 Recruitment Agencies found in Worcestershire in the Catering and Hospitality industry. View your closest or specialist recruiters by using the Agency Search below.
Worcestershire has a sizeable degree of opportunity in the sector of catering. In Worcestershire (its main towns being Worcester, Redditch and Bromsgrove, with a combined population of 280,000), one-fifth of the workforce is employed in hospitality and tourism. Large employers include Hilton, Best Western, and Premier Inn hotels.
In addition, every large employer in the area will employ catering staff, including those employed by the largest employer, the local authority (one quarter of all workers in Worcester work in the public sector). Employers need to be confident that they can find the best hospitality staff, so many managers in the catering industry employ the services of a specialist recruitment agency. A professional agency of this type will typically have years of proven experience in the area of the recruitment of skilled catering staff of all levels, and for all sorts of different types of contract (whether part-time, full-time, temporary, permanent or casual contracts). A specialist agency will be able to expertly choose the staff that are the most appropriate staff for a project. They can also often help ensure the smooth running of a specific project by participating in the management of the staff that they provide for the employer.
Agency Search
- Improve your results by refining your search
You have changed your query
Press "Search Agencies" when your new query is ready.
HRSS Recruitment Specialists
Catering and Hospitality in Worcestershire
Covers: England | Contract, Part Time, Permanent | Salaries £15k - £100k+
Foregate Street, Worcester, Worcestershire, WR1 1DB
Plus 2 additional office locations
10% Intro fee for new clients. FULL REFUND if candidate leaves within 3 months. HRSS are trusted recruitment specialists with one simple aim: find the right talent with the right skills, personality and ambition for our valued clients. We deliver competitive staffing solutions to UK businesses and cover multiple key markets - including Accounting, Engineering, Human Resources, IT, Hospitality, Manufacturing, Marketing, Pharmaceutical and Sales
Industries covered: Administration, Catering and Hospitality, Driving, Manufacturing / Production
12B High Street, Droitwich, Worcestershire, WR9 8EW
Industries covered: Accounting & Finance, Administration, Banking, Catering and Hospitality, Call Centre / Customer Service, Engineering, Financial Services, IT, Logistics, Manufacturing / Production, Sales
69 High Street, Droitwich, Worcestershire, WR9 8EP
Are you an employer looking for a recruitment agency?
1.

Call us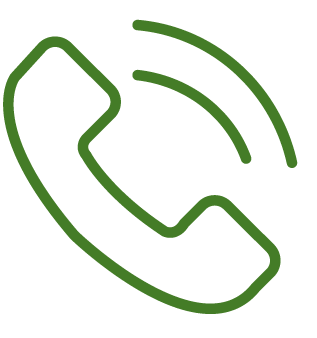 We offer a free assisted search service on

0345 557 8401

0345 557 8401
2.

Live chat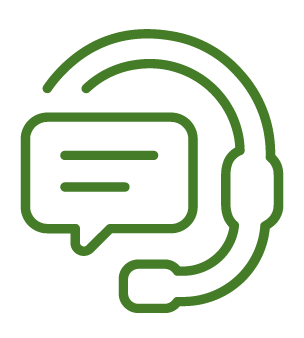 If you don't want to phone, we have dedicated staff available to help find the perfect agency

(look for the icon in the bottom right corner of the screen).
3.

Keep searching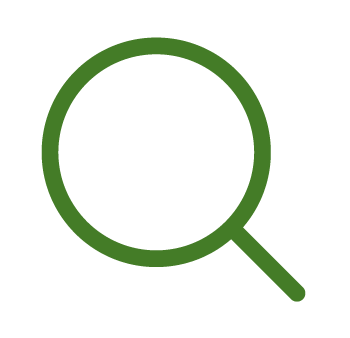 We have over 7,000 agencies on our website so we're confident you'll find the right one for you on our website
Industries covered: Administration, Catering and Hospitality, Driving, Industrial, Social Care
5 Haswell House, St. Nicholas Street, Worcester, Worcestershire, WR1 1UW
Industries covered: Agriculture, Catering and Hospitality, Driving, Industrial
2 Shaw Street, Worcester, Worcestershire, WR1 3QQ
The Recruitment Company Midlands
Industries covered: Administration, Catering and Hospitality, Driving, Health Care, Industrial, IT, Logistics, Manufacturing / Production
7 Sansome Street, Worcester, Worcestershire, WR1 1UH
Industries covered: Administration, Catering and Hospitality, Driving, Executive / Management, Industrial
Portman House, 15 Church Green East, Redditch, Worcestershire, B98 8BP
Plus 1 additional office location
Industries covered: Accounting & Finance, Administration, Catering and Hospitality, Construction, Creative / Design, Call Centre / Customer Service, Driving, Education, Engineering, Executive / Management, Industrial, IT, Legal, Logistics, Manufacturing / Production, Marketing, Purchasing, Sales
137 Barnards Green Road, Malvern, Worcestershire, WR14 3ZF
Plus 24 additional office locations
Industries covered: Accounting & Finance, Administration, Automotive, Catering and Hospitality, Call Centre / Customer Service, Engineering, Financial Services, Personnel / HR, Industrial, Manufacturing / Production, Marketing, Sales
3 Bridge Street, Evesham, Worcestershire, WR11 4SQ
Plus 34 additional office locations
Industries covered: Accounting & Finance, Administration, Agriculture, Catering and Hospitality, Construction, Call Centre / Customer Service, Electronics, Engineering, Environmental, Facilities Management, Personnel / HR, Industrial, Legal, Logistics, Manufacturing / Production, Marketing, Property, Retail, Sales, Travel, FMCG
6 Sansome Street, Worcester, Worcestershire, WR1 1UH
Plus 8 additional office locations
Industries covered: Accounting & Finance, Administration, Catering and Hospitality, Call Centre / Customer Service, Driving, Education, Engineering, Executive / Management, Financial Services, Graduate, Health Care, Personnel / HR, IT, Legal, Manufacturing / Production, Marketing, Sales, Social Care, Sport, Recreation & Leisure, Telecommunications, Travel, Digital
Restdale House, 32-33 Foregate Street, Worcester, Worcestershire, WR1 1EE
Plus 10 additional office locations
Industries covered: Administration, Catering and Hospitality, Call Centre / Customer Service, Driving, Industrial, Manufacturing / Production
1st Floor, 4 Bank Street, Worcester, Worcestershire, WR1 2EW
Plus 50 additional office locations
Industries covered: Accounting & Finance, Administration, Agriculture, Automotive, Aviation, Banking, Catering and Hospitality, Charity, Child Care, Construction, Call Centre / Customer Service, Education, Engineering, Financial Services, Government / Public Sector, Personnel / HR, Industrial, IT, Legal, Logistics, Manufacturing / Production, Marketing, Not-for-profit, Property, Purchasing, Retail, Sales, Telecommunications, Travel, Energy / Renewable Energy
Saint Nicholas Street, 3-4 Haswell House, Worcester, Worcestershire, WR1 1UW
Plus 66 additional office locations