Wiltshire Catering and Hospitality recruitment agency listing
13 Recruitment Agencies found in Wiltshire in the Catering and Hospitality industry. View your closest or specialist recruiters by using the Agency Search below.
Thanks in part to its established tourism and hospitality industry, the ancient county of Wiltshire is home to a number of catering recruitment agencies. Largely concentrated around major settlements such as Swindon and Salisbury, catering agencies supply employers with high-quality, trained staff in a range of positions - such as chefs, bar managers, maitre d's and waiting staff.
With an enviable location along the M4 Corridor, catering salaries in Wiltshire are around the national median for the sector - and average catering job roles tend to command around £19k. The actual job itself as well as its location within the county will have an effect on salary, and as with other areas of the country, catering salaries in the region can rise quite dramatically when positions requiring experience or increased responsibility are taken into consideration.
Entry-level positions in Wiltshire catering do not generally require any specific qualifications - although training in areas such as food hygiene is considered a bonus. In more specialised job roles such as food preparation positions, training and experience are often necessary. On-the-job training is often available from employers - allowing employees to learn as they earn.
Catering is an industry where many leading figures have progressed from entry-level roles over time, so the sky is the limit with regard to career trajectory. In this regard, catering is often considered to be a demanding yet rewarding and potentially lucrative profession. To reach the highest levels of the industry, candidates will require a passion for food and drink and the ability to keep calm under pressure.
Whether you're seeking a catering job in the Wiltshire area or looking for new staff within the industry, Agency Central can help. Our database contains a number of agencies in the area, including Swindon and Salisbury, and covering all aspects.
Agency Search
- Improve your results by refining your search
You have changed your query
Press "Search Agencies" when your new query is ready.
Industries covered: Accounting & Finance, Administration, Arts, Automotive, Catering and Hospitality, Charity, Construction, Consulting, Education, Electronics, Engineering, Executive / Management, Government / Public Sector, Legal, Manufacturing / Production, Marketing, Media, Pharmaceutical, Property, Purchasing, Retail, Sales, Science, Social Care, Sport, Recreation & Leisure, Telecommunications
119 Commercial Road, Swindon, Wiltshire, SN1 5PL
Industries covered: Accounting & Finance, Administration, Catering and Hospitality, Call Centre / Customer Service, Driving, Industrial, Sales
Crowood House North, Gipsy Lane, Swindon, Wiltshire, SN2 8YY
Industries covered: Administration, Agriculture, Banking, Catering and Hospitality, Construction, Creative / Design, Call Centre / Customer Service, Education, Engineering, Environmental, Financial Services, Government / Public Sector, Health Care, Personnel / HR, Insurance, IT, Legal, Manufacturing / Production, Marketing, Media, Multilingual & Language, PR, Printing & Publishing, Property, Rec 2 Rec, Sport, Recreation & Leisure
8A Sheep Street, Swindon, Wiltshire, SN6 7AA
Are you an employer looking for a recruitment agency?
1.

Call us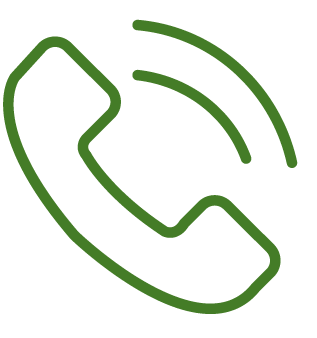 We offer a free assisted search service on

0345 557 8401

0345 557 8401
2.

Live chat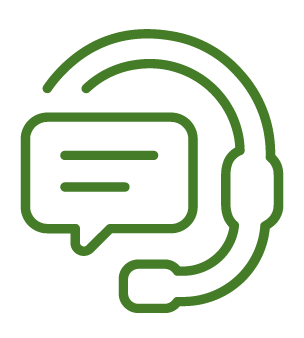 If you don't want to phone, we have dedicated staff available to help find the perfect agency

(look for the icon in the bottom right corner of the screen).
3.

Keep searching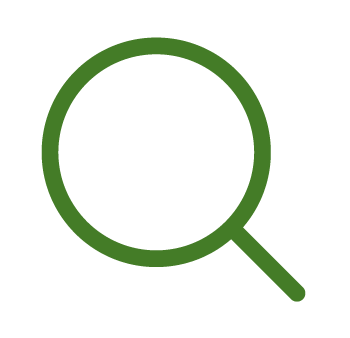 We have over 7,000 agencies on our website so we're confident you'll find the right one for you on our website
Industries covered: Catering and Hospitality, Industrial
Cross Keys House, 22 Queen Street, Salisbury, Wiltshire, SP1 1EY
Catering and Hospitality in Wiltshire
Covers: South West | Contract, Part Time, Permanent, Temporary | Salaries £15k - £100k+
Unit 5 Fourbrooks Business Park, Maundrell Road, Porte Marsh Industrial Estate, Calne, Wiltshire, SN11 9PP
Plus 3 additional office locations
CMD Recruitment is a highly successful professional agency offering clients the full recruitment solution. We offer a bespoke service delivered by a team of experienced consultants who are always happy to help and always deliver. With offices based in Devizes and Calne we recruit across the South West.
Industries covered: Accounting & Finance, Administration, Catering and Hospitality, Call Centre / Customer Service, Driving, Engineering, IT, Manufacturing / Production, Sales
52 Basepoint Business Centre, Swindon, Wiltshire, SN5 7EX
Plus 1 additional office location
Industries covered: Accounting & Finance, Administration, Automotive, Catering and Hospitality, Consulting, Call Centre / Customer Service, Driving, Engineering, Executive / Management, Personnel / HR, Industrial, IT, Legal, Manufacturing / Production, Market Research, Project Management, Sales, Science, Social Care
18 Pure Offices Kembrey Park, Swindon, Wiltshire, SN2 8BW
Plus 3 additional office locations
Industries covered: Accounting & Finance, Administration, Catering and Hospitality, Construction, Creative / Design, Call Centre / Customer Service, Driving, Education, Engineering, Executive / Management, Industrial, IT, Legal, Logistics, Manufacturing / Production, Marketing, Purchasing, Sales
1 Kestrel House 7 Mill Street, Trowbridge, Wiltshire, BA14 8BE
Plus 24 additional office locations
Catering Services International
Industries covered: Catering and Hospitality
5 Cricklade Court Cricklade Road, Swindon, Wiltshire, SN1 3EY
Plus 8 additional office locations
Industries covered: Accounting & Finance, Administration, Automotive, Catering and Hospitality, Call Centre / Customer Service, Driving, Personnel / HR, Industrial, Legal, Logistics, Marketing, Sales
109/110 Commercial Road, Swindon, Wiltshire, SN1 5PL
Plus 4 additional office locations
Industries covered: Catering and Hospitality
44 New Canal, Salisbury, Wiltshire, SP1 2AQ
Plus 3 additional office locations
Wise Employment Solutions
Industries covered: Accounting & Finance, Administration, Catering and Hospitality, Construction, Driving, Education, Engineering, Industrial, IT, Legal, Marketing, Sales
104 Commercial Road, Swindon, Wiltshire, SN1 5PL
Plus 4 additional office locations
Industries covered: Administration, Catering and Hospitality, Call Centre / Customer Service, Driving, Industrial, Manufacturing / Production
Swindon Ground & 1st Floor 6 Commercial Road, Swindon, Wiltshire, SN1 5NF
Plus 50 additional office locations
Most Popular Towns for Catering and Hospitality in Wiltshire