Recruitment Agencies in Halifax, West Yorkshire, Yorkshire & Humberside
We have 14 Recruitment Agencies based in Halifax and an additional 100+ agencies that recruit in the area. Use the search box below to find your ideal list of agencies.
Halifax lies in the Borough of Calderdale in West Yorkshire. It was once the centre of the English wool trade, and is also famous for producing the Halifax Bank, and Mackintosh chocolate (which has since been taken over by Nestle.) It is located just off the M62 motorway, near to Huddersfield, Rochdale, and Bradford.
Around 95,000 residents live in the town, 64% of whom possess qualifications. Many work in the town itself, while others prefer to commute to its larger neighbours like Leeds and Manchester. In recent years, Halifax's traditional industries of textiles, engineering and manufacturing have been overtaken by the service and financial industries. However, manufacturing still accounts for 17% of local employment, which is well above West Yorkshire and national levels.
Average Salaries in Halifax
The average annual wage is around £27,739. However, in nearby wards of Calderdale, 20% of households have annual incomes exceeding £50,000, and the borough is the most affluent in the whole of West Yorkshire.
Lloyds are one of the biggest private sector employers in the area, along with Suma Wholefoods, and Calderdale Council, which employs more than 9,000 staff in departments like planning, education, health, tourism, and housing.
Recruitment agencies frequently offer a wide range of career opportunities both in and around Halifax.
Agency Search
- Improve your results by refining your search
You have changed your query
Press "Search Agencies" when your new query is ready.
Industries covered: Accounting & Finance, Administration, Call Centre / Customer Service, Electronics, Engineering, Executive / Management, Financial Services, Government / Public Sector, Personnel / HR, Industrial, Manufacturing / Production, Sales
Show more
You have a need. We have a solution. We're not your average agency, and as an independent business, we can make decisions based solely on your requirements and budget. We make it our priority to understand every aspect of your organisation and provide you with the best recruitment services possible. We are determined to prove to clients Konnect Recruitment Ltd is the way forward.
Coverage UK Wide
Konnect House, 7 Carlton Street, Halifax, West Yorkshire, HX1 2AL
Plus 1 additional office location
Industries covered: Accounting & Finance, Administration, Automotive, Aviation, Call Centre / Customer Service, Engineering, Environmental, Health & Safety, Personnel / HR, Industrial, Logistics, Manufacturing / Production, Pharmaceutical, Printing & Publishing, Purchasing, Retail, Sales, Shipping, FMCG
Show more
Hague Personnel is an Honest, Ethical and Professional recruitment partner based in Halifax, West Yorkshire. With over 15 years experience in the recruitment industry, we specialise in all shop floor and office recruitment on a Temporary and Permanent basis. Our aim is to become the recruitment agency of choice for both clients and candidates in West Yorkshire, Lancashire and beyond.
Coverage West Yorkshire & Lancashire
Office 111, Fearnley Mill, Old Lane, Halifax, West Yorkshire, HX3 5WP
Arc Recruitment (Yorkshire)
Industries covered: Accounting & Finance, Administration, Construction, Call Centre / Customer Service, Industrial, IT, Purchasing, Sales, Shipping
4 Harrison Road, Halifax, West Yorkshire, HX1 2AF
Are you an employer looking for a recruitment agency?
1.

Call us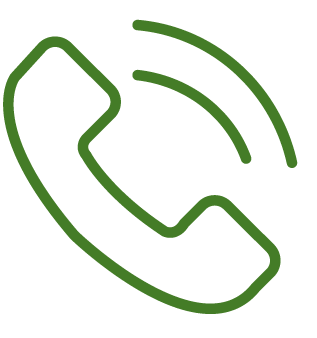 We offer a free assisted search service on

0330 380 0649

0330 380 064
2.

Live chat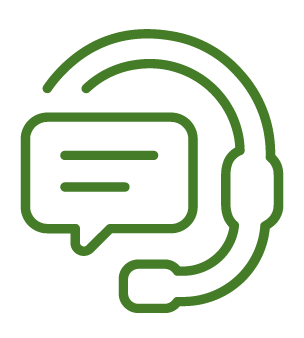 If you don't want to phone, we have dedicated staff available to help find the perfect agency

(look for the icon in the bottom right corner of the screen).
3.

Keep searching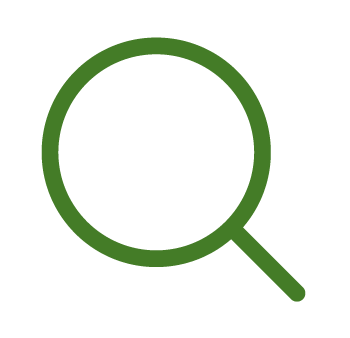 We have over 7,000 agencies on our website so we're confident you'll find the right one for you on our website
Industries covered: Executive / Management, Headhunting, Sales
E Mill, Dean Clough Mills, Halifax, West Yorkshire, HX3 5AX
Industries covered: Marketing, Sales
Elsie Whiteley Innovation Centre, Hopwood Lane, Halifax, West Yorkshire, HX1 5ER
Industries covered: Administration, Driving, Engineering, Industrial
Britannia Works, Garden Street North, Halifax, West Yorkshire, HX3 6AE
Facilities Infrastructure Recruitment Ltd
Industries covered: Facilities Management, Housebuilding
8 King Cross Street, Halifax, West Yorkshire, HX1 2SH
Subsidium Recruitment Ltd
Industries covered: IT
Offices 1 & 2, Unit 18, Calderdale Business Park, Club Lane, Halifax, West Yorkshire, HX2 8DB
Industries covered: Education
1-4 Ripponden Business Park, Oldham Road, Sowerby Bridge, West Yorkshire, HX6 4FF
Industries covered: Rec 2 Rec
Ripponden Mill, Ripponden, Sowerby Bridge, West Yorkshire, HX6 4DH
BrightLeaf Recruitment - Specialist Recruiters To The Veterinary Industry
Industries covered: Health Care
2nd Floor, Brian Royd Business Centre, Saddleworth Road, Halifax, West Yorkshire, HX4 8NF
Industries covered: Accounting & Finance, Construction, Creative / Design, Engineering, Fashion, Food & Drink, IT, Logistics, Manufacturing / Production, Printing & Publishing, Purchasing, Retail, FMCG, Digital
Croft Myl, West Parade, Halifax, West Yorkshire, HX1 2EQ
Industries covered: Administration, Construction, Engineering, Food & Drink, IT, Logistics, Manufacturing / Production, Retail, Sales
Unit 3 Eastgate, Elland, West Yorkshire, HX5 9DQ
Plus 8 additional office locations
Industries covered: Education
Dean Clough, Halifax, West Yorkshire, HX3 5WD
Plus 13 additional office locations