Dudley recruitment agencies - Agency Central
Including: Industrial (8 agencies), Driving (8), Administration (8), Manufacturing / Production (7), Engineering (6), Health Care (5), Catering and Hospitality (4), IT (4), Education (3), Accounting & Finance (3), Social Care (2), Construction (2), Retail (2)
We have 14 Recruitment Agencies based in Dudley and an additional 100+ agencies that recruit in the area.
Use the search box below to find your ideal list of agencies
.
While best known as a centre for manufacturing and industry, recruitment in Dudley is now largely focussed on the service sectors. Agencies in the town, and surrounding borough, support local employment by finding permanent, temporary or contract candidates for the high number of new businesses in the area, as well as already established firms.
Areas of work
As with the rest of the West Midlands, employment has historically revolved around the manufacturing sector. 15% of the working population still operate in manufacturing, equating to 16,000 jobs. The Thomas Dudley Group, which includes Thomas Dudley and Waterfit, is one of the main manufacturing employers and accounts for 350 staff.
The majority of the local population work within the service sector, with tourism being particular strong. More than 8,000 people are employed within the local 'visitor economy', with attractions including the Black Country Living Museum, Dudley Zoo and Hagley Hall.
Other notable sources of vacancies include Russells Hall Hospital, Dudley College and Merry Hill Shopping Centre in Brierley Hill.
Finding recruitment services
There is a diverse mix of recruitment agencies in Dudley, including both multi-sector recruiters and industry specialists. Employers and job seekers will find the highest concentration within Dudley town centre, which is close to Duncan Edwards Way. These are mainly located off the high street and the Inhedge. A little further afield, agencies can be found towards Burnt Tree and Dudley Port, a short distance from Castle Gate Island.
Agency Search
- Improve your results by refining your search
You have changed your query
Press "Search Agencies" when your new query is ready.
Industries covered: Administration, Catering and Hospitality, Health Care
13 - 14 Stone Street, Dudley, West Midlands, DY1 1NS
Industries covered: Administration, Engineering, IT, Sales
Unit 10 Castle Court 2 Castlegate Way, Dudley, West Midlands, DY1 4RH
Concept Technical Resources
Industries covered: Education, Engineering, Facilities Management, Industrial, Manufacturing / Production
Castle Court, 1, The Broadway, Dudley, West Midlands, DY1 4AN
Are you an employer looking for a recruitment agency?
1.

Call us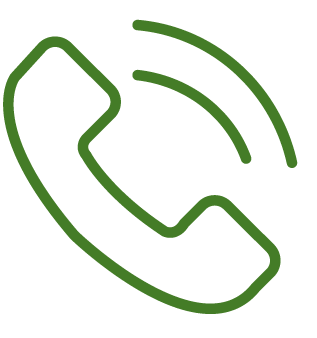 We offer a free assisted search service on

0345 557 8401

0345 557 8401
2.

Live chat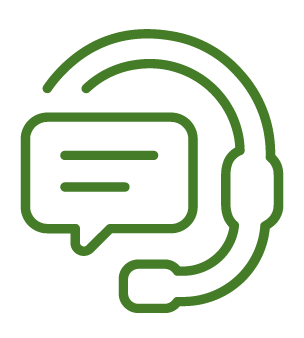 If you don't want to phone, we have dedicated staff available to help find the perfect agency

(look for the icon in the bottom right corner of the screen).
3.

Keep searching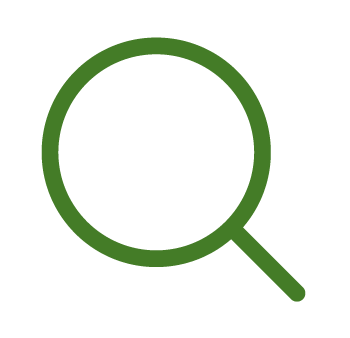 We have over 7,000 agencies on our website so we're confident you'll find the right one for you on our website
Industries covered: Industrial
Unit 3, Birdcage Walk, Dudley, West Midlands, DY2 7AE
Industries covered: Administration, Driving, Engineering, Industrial
10 Vauxhall Street, Dudley, West Midlands, DY1 1TA
Industries covered: Administration, Engineering, Industrial, Manufacturing / Production, Sales
23 Wolverhampton St, Dudley, West Midlands, DY1 1DB
Plus 1 additional office location
Industries covered: Driving
196 High Street, Dudley, West Midlands, DY1 1QE
Plus 4 additional office locations
Industries covered: Agriculture, Automotive, Driving, Food & Drink, Logistics, Manufacturing / Production
Unit 2 Castle Court, Castlegate Way, Dudley, West Midlands, DY1 4RH
Plus 5 additional office locations
Industries covered: Administration, Catering and Hospitality, Construction, Driving, Facilities Management, Health Care, Industrial, Security
Castle Court 2, Dudley, West Midlands, DY1 4RH
Plus 23 additional office locations
Industries covered: Accounting & Finance, Administration, Agriculture, Automotive, Banking, Catering and Hospitality, Construction, Consulting, Call Centre / Customer Service, Driving, Education, Engineering, Health Care, Personnel / HR, Industrial, Information Industry, IT, Logistics, Manufacturing / Production, Marketing, PR, Purchasing, Rec 2 Rec, Sales, Security, Social Care, Sport, Recreation & Leisure, Telecommunications, Energy / Renewable Energy
12 Stone Street, Dudley, West Midlands, DY1 1NS
Plus 8 additional office locations
Industries covered: Accounting & Finance, Administration, Automotive, Driving, Executive / Management, Financial Services, Food & Drink, Government / Public Sector, Personnel / HR, Industrial, IT, Legal, Logistics, Manufacturing / Production, Marketing, Not-for-profit, Purchasing, Sales
196 High Street, Dudley, West Midlands, DY1 1QE
Plus 14 additional office locations
Industries covered: Manufacturing / Production, Retail, Training / Learning
Suite 3, Beaufort Court, 10 Wolverhampton Road, Dudley, West Midlands, DY1 1DA
Plus 9 additional office locations
Industries covered: Driving, Food & Drink, Health Care, Industrial, Logistics, Retail
10 Wolverhampton Street, Dudley, West Midlands, DY1 1DA
Plus 22 additional office locations
Industries covered: Accounting & Finance, Administration, Catering and Hospitality, Call Centre / Customer Service, Driving, Education, Engineering, Executive / Management, Graduate, Health Care, Personnel / HR, Industrial, IT, Legal, Manufacturing / Production, Marketing, Sales, Social Care
Ground Floor, Trafalgar House, King Street, Dudley, West Midlands, DY2 8PS
Plus 10 additional office locations