Recruitment Agencies in Rugby, Warwickshire, Midlands
Including: Driving (8 agencies), Industrial (7), Administration (7), Accounting & Finance (6), Engineering (3), Manufacturing / Production (2), Health Care (2), Construction (2), Catering and Hospitality (2), Retail (2), IT (1)
We have 13 Recruitment Agencies based in Rugby and an additional 100+ agencies that recruit in the area.
Use the search box below to find your ideal list of agencies.
Rugby is a large town in the county of Warwickshire, West Midlands. In 2013, the town was estimated to have a population of just under 550,000 people. Rugby is noted as the birthplace of the popular sport of the same name - which was invented at the public school there. Rugby school itself is one of England's oldest and most illustrious public schools. This page lists recruitment agencies in and around Rugby, which will be of use to jobseekers and employers alike.
Employment in Rugby and the surrounding area
Traditionally, Rugby has been known as an industrial area - with a cement-making industry dating back to the 19th Century. A major employer in the area is CEMEX - operator of the cement works which dominates the skyline to the west of the town. Another major employer is the engineering firm Alstom - which maintains a strong presence in the area.
Transport links for commuters
Rugby is well-served by the motorway network - and Great Britain's two main motorways, the M6 and M1, merge just to the north east of the town - giving easy access to many of the larger cities in the West and East Midlands for commuters.
Rail links in the area are also enviable - with London Euston reachable in around 50 minutes via a direct train. Birmingham New Street is around a 40 minute direct journey, and Coventry Station takes well under 15 minutes. Birmingham Airport is also directly reachable via rail.
Types of Recruitment Agencies in Rugby
As you will see from this page, there are a number of recruitment agencies in Rugby. Whilst a number of these agencies are generalist - covering the vast majority of permanent or temporary job roles, others are specialist - working within a specific industry or industries. Given Rugby's history and location, specialist Engineering and Transport recruitment agencies tend to be common in the area - although the market is by no means limited to this. Use this page to find agencies local to the Rugby area.
Agency Search
- Improve your results by refining your search
You have changed your query
Press "Search Agencies" when your new query is ready.
Revolution Driver Recruitment Solutions Ltd
Industries covered: Driving, Logistics
Show more
Consistently delivering quality drivers to the Midlands area, Revolution Driver Recruitment Solutions works with some of the region's most high profile Driving and Logistics companies. We have built up over 10 years of recruitment expertise and take pride in our reputation of providing high calibre, pre-assessed professionals to SMEs and blue chip organisations. We offer an efficient, reliable and specialist service and are FSB and REC accredited
1 Eastlands Court Business Centre, St Peters Road, Rugby, Warwickshire, CV21 3QP
Industries covered: Accounting & Finance, Banking, Executive / Management, Financial Services, Graduate
Show more
We provide effective recruitment solutions for any size organisation requiring Accountancy and Finance staff. We offer a tailor made service to clients and candidates across the Midlands.
Suite 4, Bloxam Court, Corporation Street, Rugby, Warwickshire, CV21 2DU
Dental Elite are experienced dental recruiters who work solely with the dental profession to help practices with recruitment for suitable individuals to engage / employ in their dental practice. We recruit for a number of different types of dental practices, ranging from the Single-Handed Principal Dentist looking for a Dental Receptionist, to Small Groups seeking Dental Nurses & Practice Managers to push their business forward, to Dental Body
Coverage Everywhere in the UK
2A Smile House, East Union Street, Rugby, Warwickshire, CV22 6AJ
Are you an employer looking for a recruitment agency?
1.

Call us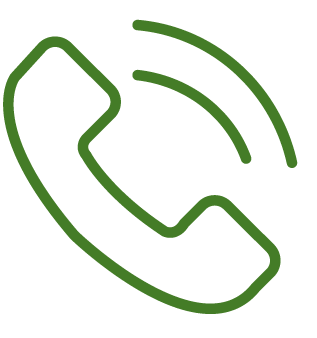 We offer a free assisted search service on

0345 557 8401

0345 557 8401
2.

Live chat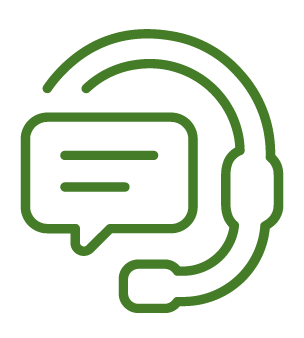 If you don't want to phone, we have dedicated staff available to help find the perfect agency

(look for the icon in the bottom right corner of the screen).
3.

Keep searching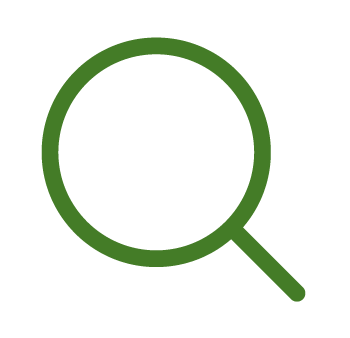 We have over 7,000 agencies on our website so we're confident you'll find the right one for you on our website
Industries covered: Accounting & Finance, Administration, Automotive, Catering and Hospitality, Construction, Call Centre / Customer Service, Driving, Engineering, Industrial, Insurance, Logistics, Manufacturing / Production, Marketing, Retail, Sales
Show more
Staffbase Recruitment Limited provides professional permanent and temporary recruitment services for companies in the Midlands region. We can recruit and supply blue collar and white collar personnel for businesses which operate in both service and manufacturing sectors. No matter what your personnel needs are - Staffbase can provide a recruitment solution for you.
Lumonics House, Valley Drive, Swift Valley Ind Est, Rugby, Warwickshire, CV21 1TQ
Industries covered: Accounting & Finance, Administration, Call Centre / Customer Service, Driving, Electronics, Engineering, Personnel / HR, Industrial, Logistics, Retail, Sales, FMCG
Show more
Are you an Employer looking for an extension to your team and not just another agency? Your businesses success is our business, recruiting the right people to integrate seamlessly into your culture and building great teams to take your business to the next level. Are you a Candidate looking for an agency to help you to fulfil your career aspirations? For an agency you can trust to have your best interests at heart then please get in touch.
Coverage Hinckley, Nuneaton, Coventry, Leicester, Rugby,
First Floor, 2-6 Albert Street, Rugby, Warwickshire, CV21 2RS
Plus 3 additional office locations
Industries covered: Aviation / Aerospace, Driving, Electronics, Logistics
Eastlands Court, St Peters Road, Rugby, Warwickshire, CV21 3QP
Industries covered: Accounting & Finance, Administration, Marketing
Draycote, Warwickshire, Rugby, CV23 9RB
Industries covered: Administration, Construction, Driving, Industrial
Lumonics House, Valley Drive, Swift Valley, Rugby, Warwickshire, CV21 1TQ
Plus 3 additional office locations
Industries covered: Call Centre / Customer Service, Engineering, Marketing, Sales
32 Sheep Street, Rugby, Warwickshire, CV21 3BX
Plus 30 additional office locations
H&G Recruitment Solutions
Industries covered: Driving, Industrial
Unit 5A, Davy Court, Rugby, Warwickshire, CV23 0UZ
Plus 4 additional office locations
Industries covered: Accounting & Finance, Administration, Automotive, Driving, Executive / Management, Financial Services, Food & Drink, Government / Public Sector, Personnel / HR, Industrial, IT, Legal, Logistics, Manufacturing / Production, Marketing, Not-for-profit, Purchasing, Sales
48 Chapel Street, Rugby, Warwickshire, CV21 3EB
Plus 14 additional office locations
Industries covered: Accounting & Finance, Administration, Government / Public Sector, Health Care, Personnel / HR, Industrial, Rec 2 Rec
Unit 3, 47-48 Chapel Street, Rugby, Warwickshire, CV21 3EB
Plus 51 additional office locations
Industries covered: Administration, Catering and Hospitality, Call Centre / Customer Service, Driving, Industrial
Ground Floor, 23 Albert Street, Rugby, Warwickshire, CV21 2SD
Plus 50 additional office locations
Popular industry sectors in Rugby
---