Recruitment Agencies in Cannock, Staffordshire, Midlands
We have 14 Recruitment Agencies based in Cannock and an additional 100+ agencies that recruit in the area. Use the search box below to find your ideal list of agencies.
Cannock is one of the most populated towns in the county of Staffordshire, which lies in the West Midlands. In the 19th century, the coal mining industry turned the town from a small, rural community into a thriving area with a rapidly-growing population. The towns last colliery closed in 1967, and there is no longer any heavy industry present. These days, many commuters who work in the nearby towns and cities of Birmingham, Wolverhampton, Stafford, and Lichfield choose to live here.
Economic overview and salaries
Cannock has a population of just over 29,000, 43% of whom possess NVQ Level 2 or above qualifications. 72% of residents in current employment work in the service industry (including wholesale, retail, and vehicle repair), while 11% work in construction, and 14% in manufacturing. The average annual wage is £19,946.
Key industries and employers
The majority of Cannock's big employers operate with the manufacturing sector. However, the area continues to enjoy significant growth within the service industry. Major employers include Atos Origin, Cannock Chase Community Hospital, Asda, TNT, Sainsburys, Morrison's, Tesco, Motorhouse 2000, The Black and White Group, ThyssenKrupp Automotive, Hunter Douglas, Parker Hannifin, Finning (UK) and Ceridian Centrefile, all of whom are known to list staff vacancies with local and national recruitment agencies.
Agency Search
- Improve your results by refining your search
You have changed your query
Press "Search Agencies" when your new query is ready.
Industries covered: Accounting & Finance, Administration, Agriculture, Automotive, Aviation, Construction, Call Centre / Customer Service, Driving, Engineering, Executive / Management, Facilities Management, Health & Safety, Personnel / HR, Industrial, IT, Legal, Logistics, Manufacturing / Production, Marketing, Project Management, Purchasing, Sales
Show more
Tudor Employment was first established in 1989 and has developed an enviable reputation for the supply of quality temporary and permanent staff for the Commercial, Industrial, Technical and Care sectors in the Black Country, Staffordshire and Shropshire. With branches in Walsall, Cannock and Telford we are ideally situated to service your needs.
Coverage West Midlands, Shropshire, Staffordshire
Suite 1 Pioneer House, Mill Street, Cannock, Staffordshire, WS11 0EF
Plus 2 additional office locations
Industries covered: Health Care, Social Care
Watling Court Orbital Plaza, Watling Street, Cannock, Staffordshire, WS11 0EL
Industries covered: Driving
Unit 1 & 2, Mill Park, Hawks Green, Cannock, Staffordshire, WS11 7XT
Are you an employer looking for a recruitment agency?
1.

Call us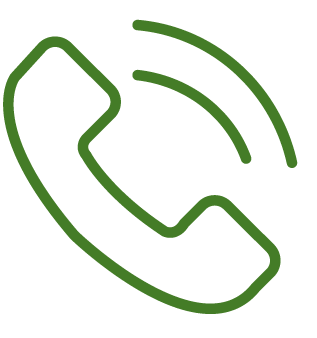 We offer a free assisted search service on

0330 380 0649

0330 380 064
2.

Live chat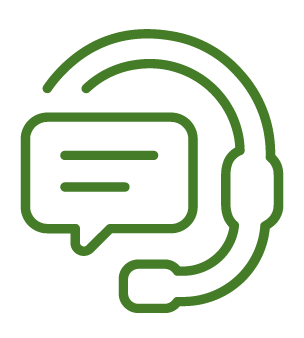 If you don't want to phone, we have dedicated staff available to help find the perfect agency

(look for the icon in the bottom right corner of the screen).
3.

Keep searching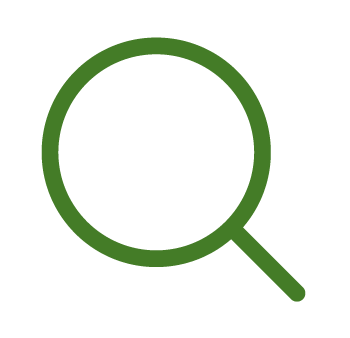 We have over 7,000 agencies on our website so we're confident you'll find the right one for you on our website
Kingscroft Professional Resources
Industries covered: Accounting & Finance, Engineering, Executive / Management, Sales, Energy / Renewable Energy
180 Hednesford Road, Cannock, Staffordshire, WS12 3DZ
Industries covered: Accounting & Finance, Administration, Construction, Call Centre / Customer Service, Health Care, Industrial, IT, Manufacturing / Production, Sales
16 Market Street, Hednesford, Cannock, Staffordshire, WS12 1AF
Industries covered: Health Care
Suite 9, Second Floor, Commerce House, Ridings Park, Hawks Green, Cannock, Staffordshire, WS11 7FJ
Industries covered: Accounting & Finance, Construction, Call Centre / Customer Service, Driving, Engineering, Facilities Management, Industrial, Logistics, Manufacturing / Production, Sales
8 Cross Street, Bridgetown, Cannock, Staffordshire, WS11 0BZ
Chase Taylor Recruitment - glazing, construction and fenestration specialists
Industries covered: Administration, Construction
1st Floor, Pendragon House, Ridings Park, Eastern Way, Cannock, Staffordshire, WS11 7FD
Industries covered: Training / Learning
Centrix@Keys, Keys Business Village, Keys Park Road, Hednesford, Cannock, Staffordshire, WS12 2HA
Nelson Recruitment Services
Industries covered: Automotive, Industrial, Logistics, Manufacturing / Production
Suite 114, Regus Watling Court, Orbital Plaza, Watling Street, Cannock, Staffordshire, WS11 0EL
Plus 1 additional office location
Industries covered: Engineering, Health Care, Industrial, Legal, Logistics, Marketing, Sales
Express & Star Building, Queen Square, Cannock, Staffordshire, WS11 1ES
Plus 1 additional office location
Aaron Wallis Sales Recruitment
Industries covered: Sales
Watling Court Orbital Plaza Watling Street, Bridgtown, Cannock, Staffordshire, WS11 0DQ
Plus 4 additional office locations
Industries covered: Health Care
Suite 9, Second Floor Commerce House, Ridings Park Hawks Green Cannock, Cannock, Staffordshire, WS11 7FJ
Plus 61 additional office locations
Industries covered: Education
Watling Court Orbital Plaza, Watling Street, Bridgtown, Cannock, Staffordshire, WS11 0DQ
Plus 21 additional office locations