Yeovil recruitment agencies - Agency Central
We have 14 Recruitment Agencies based in Yeovil and an additional 100+ agencies that recruit in the area. Use the search box below to find your ideal list of agencies.
Are you a candidate or employer in Yeovil? You can use this page to find and contact recruitment agencies in your area. The south Somerset town is home to a range of employment services that can make placements for permanent, temporary or contract jobs.
Largest employers and sectors
Yeovil has a reputation for manufacturing and aviation, so it's perhaps not surprising that Agustawestland (rebranded as Leonardo) is the largest employer in the town. The helicopter manufacturer employs around 3,000 local staff. Honeywell Aerospace, formerly Normalair Garrett, is also based here.
Another notable business that's located in Yeovil is Screwfix. From their headquarters in Houndstone, they employ 500 people. This is in addition to the staff that work in their stores across Somerset and the UK.
The local retail economy is supported by Quedam Shopping Centre. This hosts 45 shops and is a source of part time and seasonal jobs.
Using recruitment agencies in Yeovil
If you're looking for a Yeovil agency, you'll find that they are mainly based within the town centre, sandwiched between Huish and Crofton Park. The majority of agencies are located on the high street or just off Hendford. Yeovil Innovation Centre, next to Lufton Trading Estate, is also home to a number of recruitment businesses, including an aerospace industry specialist.
Agency Search
- Improve your results by refining your search
You have changed your query
Press "Search Agencies" when your new query is ready.
Industries covered: Accounting & Finance, Administration, Agriculture, Automotive, Aviation, Banking, Biotechnology, Catering and Hospitality, Charity, Child Care, Consulting, Creative / Design, Call Centre / Customer Service, Defence, Domestic / Child Care, Driving, Education, Electronics, Engineering, Environmental, Executive / Management, Facilities Management, Financial Services, Food & Drink, Government / Public Sector, Graduate, Headhunting, Health Care, Health & Safety, Personnel / HR, Industrial, Information Industry, Insurance, IT, Legal, Logistics, Manufacturing / Production, Marketing, Market Research, Media, Multilingual & Language, PR, Printing & Publishing, Project Management, Property, Purchasing, Rail, Retail, Sales, Training / Learning, Science, Security, Social Care, Space & Satellite, Sport, Recreation & Leisure, Tax, Telecommunications, Spa & Beauty, Energy / Renewable Energy, FMCG, Digital
Show more
We've been present in Somerset for 20 years and remain at the forefront of local recruiting practice. With three branches across the region, One Step Recruitment offers permanent, temporary and interim employment solutions across a range of industries. Our expert recruitment consultants bring local industry knowledge and in-depth market awareness to the sectors they represent – our mantra is "Stay Local" for good reason.
Coverage South West
5 St Johns House, Church Path, Yeovil, Somerset, BA20 1HE
Plus 2 additional office locations
Rebecca Bevins HR Consultancy
Industries covered: Administration, Personnel / HR
24 Garrett Road, Lynx Trading Estate, Yeovil, Somerset, BA20 2TJ
Industries covered: Administration, Catering and Hospitality, Construction, Financial Services, Health Care, Logistics, Manufacturing / Production, Marketing, Rail, Retail, Social Care
30 Hendford, Yeovil, Somerset, BA20 1TG
Plus 1 additional office location
Are you an employer looking for a recruitment agency?
1.

Call us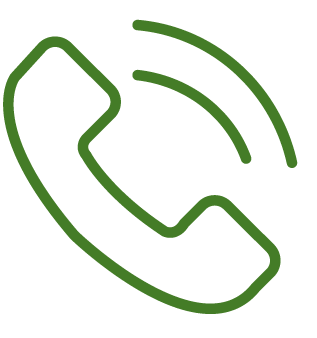 We offer a free assisted search service on

0330 380 0649

0330 380 064
2.

Live chat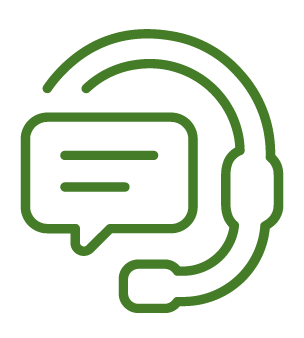 If you don't want to phone, we have dedicated staff available to help find the perfect agency

(look for the icon in the bottom right corner of the screen).
3.

Keep searching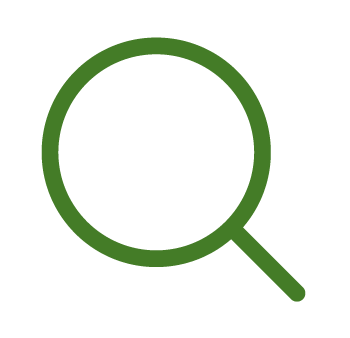 We have over 7,000 agencies on our website so we're confident you'll find the right one for you on our website
Industries covered: Accounting & Finance, Administration, Catering and Hospitality, Construction, Call Centre / Customer Service, Engineering, Personnel / HR, Industrial, Insurance, IT, Legal, Retail, Sales
Suite 30, Yeovil Innovation Centre Copse Road, Yeovil, Somerset, BA22 8RN
Plus 1 additional office location
Smart Recruitment Solutions
Industries covered: Accounting & Finance, Administration, Catering and Hospitality, Construction, Driving, Engineering, Industrial, IT, Legal, Marketing, Multilingual & Language, Sales
Waterloo House, Waterloo Lane, Yeovil, Somerset, BA20 1TF
Plus 1 additional office location
Meridian Business Support
Industries covered: Administration, Construction, Driving, Executive / Management, Government / Public Sector, Health Care, Industrial, IT, Logistics
Yeovil Innovation Centre Barracks Close, Yeovil, Somerset, BA22 8RN
Plus 27 additional office locations
Industries covered: Administration, Catering and Hospitality, Construction, Call Centre / Customer Service, Driving, Engineering, Industrial, IT, Logistics, Manufacturing / Production, Marketing, Media, PR, Retail, Sales
16C Hendford, Yeovil, Somerset, BA20 1TE
Plus 3 additional office locations
Industries covered: Automotive, Aviation / Aerospace, Construction, IT, Manufacturing / Production, Rail, Science, Telecommunications
Dolphin House, Hendford, Yeovil, Somerset, BA20 1TQ
Plus 4 additional office locations
Industries covered: Administration, Agriculture, Logistics, Manufacturing / Production, FMCG
3 St Johns House, Church Path, Yeovil, Somerset, BA20 1HE
Plus 22 additional office locations
Industries covered: Administration, Construction, Driving, Engineering, Executive / Management, Health Care, Industrial, IT, Manufacturing / Production, Digital
53 Princes Street, Yeovil, Somerset, BA20 1EE
Plus 24 additional office locations
Backline Logistic Support Services
Industries covered: Driving, Industrial
Unit 2 Plot 13, Brympton Way, Lynx West Trading Estate, Yeovil, Somerset, BA20 2HP
Plus 8 additional office locations
Industries covered: Health Care
Ground Floor, Telstar House Mead Avenue Houndstone Business Park, Yeovil, Somerset, BA22 8RT
Plus 61 additional office locations
Industries covered: Accounting & Finance, Aviation, Banking, Catering and Hospitality, Construction, Call Centre / Customer Service, Defence, Electronics, Engineering, Financial Services, Government / Public Sector, IT, Logistics, Manufacturing / Production, Marketing, PR, Retail, Sales, Travel, FMCG
2a Park Road, Yeovil, Somerset, BA20 1DZ
Plus 4 additional office locations
Industries covered: Administration, Agriculture, Automotive, Aviation / Aerospace, Banking, Catering and Hospitality, Charity, Child Care, Construction, Education, Engineering, Financial Services, Government / Public Sector, Personnel / HR, Industrial, IT, Legal, Logistics, Manufacturing / Production, Marketing, Not-for-profit, Purchasing, Retail, Sales, Telecommunications, Travel, Energy / Renewable Energy
Peter Street, Broadway House, Yeovil, Somerset, BA20 1PN
Plus 67 additional office locations