Recruitment Agencies in Abingdon, Oxfordshire, Home Counties
Including: Administration (9 agencies), Industrial (7), Accounting & Finance (6), IT (4), Engineering (4), Catering and Hospitality (4), Driving (4), Retail (2), Health Care (2), Social Care (1), Construction (1), Education (1), Manufacturing / Production (1)
We have 14 Recruitment Agencies based in Abingdon and an additional 100+ agencies that recruit in the area.
Use the search box below to find your ideal list of agencies.
Located just five miles outside of Oxford and within commuting distance of London, the Oxfordshire town of Abingdon has become an attractive location for businesses looking to establish themselves in the UK. Also known as Abingdon on Thames, companies such as MG and Morland Brewery were all once based in the town and it still remains a key area for job opportunities in the South East region. As such, Abingdon recruitment agencies are needed to offer their local knowledge to clients and candidates to support successful hires in the parish.
Abington's economy
Studies show that there are over 15K working professionals in permanent, temporary or contract positions, meaning that around half of the total Abingdon population is considered employed. Much of this employment is derived from Finance and IT firms, although the Health and Science Industries are also credited to bringing jobs to this area of Oxfordshire. Other common career opportunities come within Accountancy, Sales and Marketing. The median salary for Abingdon is around £25K which is deemed above average when compared to the rest of the UK.
Major employers in Abingdon
Once a hub for manufacturing, Abingdon has grown into a centre for innovation and also has one of the lowest employment rates in the country. Tessella, Miele GB and Vertex Pharmaceutical are some of the biggest employers based in the region, whilst the Milton Business and Science Park site also plays host to the offices of Sophos and MEC Medical. Because of the expertise needed for many of these jobs, local recruitment consultants are required to search for candidates with a high level of technical skill.
Agency Search
- Improve your results by refining your search
You have changed your query
Press "Search Agencies" when your new query is ready.
Industries covered: Accounting & Finance, Administration, Biotechnology, Consulting, Call Centre / Customer Service, Electronics, Engineering, Environmental, Executive / Management, Financial Services, Graduate, Headhunting, Personnel / HR, Industrial, Information Industry, IT, Legal, Logistics, Manufacturing / Production, Marketing, Market Research, Media, Pharmaceutical, PR, Printing & Publishing, Project Management, Sales, Training / Learning, Science, Telecommunications, Digital
Show more
MP Resourcing understand the diverse needs of today's businesses and job seekers and offer expert help for clients and candidates. From candidate sourcing through to advertising, response handling, screening and interviewing, MP Resourcing offers local Permanent Recruitment Services providing comprehensive and tailored solutions that improve efficiency and reduce costs.
Coverage Berkshire and Oxfordshire
99 Milton Park, Abingdon, Oxfordshire, OX14 4RY
Class Act Teaching Services
Industries covered: Education
4 Bradfield Court, Abingdon, Oxfordshire, OX14 4EF
Effective Personnel Solutions
Industries covered: Printing & Publishing
99 Park Drive, Abingdon, Oxfordshire, OX14 4RY
Are you an employer looking for a recruitment agency?
1.

Call us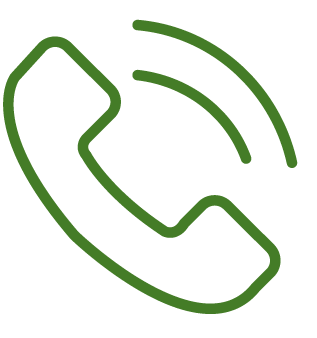 We offer a free assisted search service on

0345 557 8401

0345 557 8401
2.

Live chat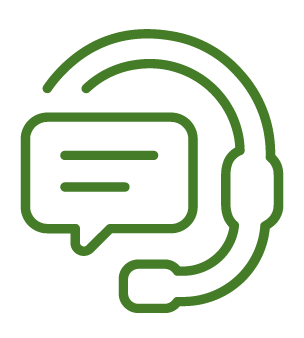 If you don't want to phone, we have dedicated staff available to help find the perfect agency

(look for the icon in the bottom right corner of the screen).
3.

Keep searching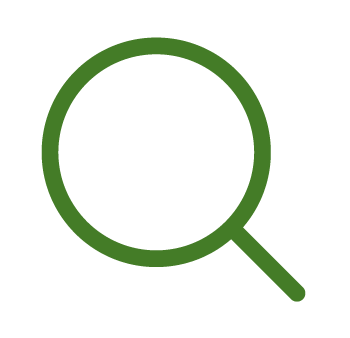 We have over 7,000 agencies on our website so we're confident you'll find the right one for you on our website
Industries covered: Automotive
Home Farm Barn, Thrupp Lane, Abingdon, Oxfordshire, OX14 3NG
The Purely Recruitment Company
Industries covered: Administration, Executive / Management, Personnel / HR, Sales
99 Milton Park, Milton Park Innovation Centre, Abingdon, Oxfordshire, OX14 4RY
Thompson & Terry Recruitment
Industries covered: Accounting & Finance, Administration, Catering and Hospitality, Personnel / HR, IT, Marketing, Property, Retail, Sales, Science
Merchant House, 5 East St. Helen Street, Abingdon, Oxfordshire, OX14 5EG
Industries covered: Science
Innovation Centre, 99 Park Drive, Abingdon, Oxfordshire, OX14 4RY
Industries covered: Administration, Driving, Engineering, Food & Drink, Industrial, Logistics, Pharmaceutical, Science
Unit 203 Innovation Centre, 99 Park Drive, Abingdon, Oxfordshire, OX14 4RY
Plus 1 additional office location
Industries covered: Administration, Health Care, Social Care
Show more
Bailey Care Services is an agency run by professionals from the Health and Social Care industry. It was formed in 1984 with 7 offices in total, Bailey Care Services operate from 6 of these offices working throughout the South West and East. BES is part of a larger Group known as Strategic Workforce Solutions that has a network of over 90 branches throughout the UK one of the largest providers of Industrial and driving staff in the UK.
Coverage Wiltshire,Worthing,Eastbourne,Poole,Oxford,Newport
2A Bury Street, Abingdon, Oxfordshire, OX143QY
Plus 5 additional office locations
Industries covered: Accounting & Finance, Administration, Catering and Hospitality, Call Centre / Customer Service, Driving, Engineering, Personnel / HR, Industrial, Marketing, Sales
13 Vineyard Chambers, Abingdon, Oxfordshire, OX14 3PX
Plus 2 additional office locations
Industries covered: Accounting & Finance, Administration, Catering and Hospitality, Call Centre / Customer Service, Engineering, Executive / Management, Personnel / HR, Industrial, IT, Sales
63 Stert Street, Abingdon, Oxfordshire, OX14 3JZ
Plus 2 additional office locations
Industries covered: Accounting & Finance, Administration, Government / Public Sector, Health Care, Personnel / HR, Industrial, Rec 2 Rec
13-15 High Street, Abingdon, Oxfordshire, OX14 5BB
Plus 51 additional office locations
Industries covered: Driving, Industrial, Logistics
Tannery Court, Stratton Way, Abingdon, Oxfordshire, OX14 5TS
Plus 5 additional office locations
Industries covered: Accounting & Finance, Administration, Catering and Hospitality, Construction, Driving, Industrial, IT, Marketing, Retail, Sales
11 Ock Street, Abingdon, Oxfordshire, OX14 5AL
Plus 4 additional office locations