Recruitment Agencies in Loughborough, Leicestershire, Midlands
Including: Administration (4 agencies), IT (3), Accounting & Finance (3), Industrial (2), Education (2), Engineering (2), Catering and Hospitality (1), Manufacturing / Production (1), Health Care (1), Driving (1), Construction (1), Social Care (1)
We have 8 Recruitment Agencies based in Loughborough and an additional 100+ agencies that recruit in the area.
Use the search box below to find your ideal list of agencies.
Situated between the towns of Coalville and Melton Mowbray, Loughborough falls within the borough of Charnwood and is the second largest settlement in Leicestershire. Although traditionally a university town, the area has a diverse economy and Loughborough recruitment agencies will be approached to fill a multitude of jobs.
Key industries and employers
Loughborough University is the largest employer in the town and contributes towards a strong education sector. The University is ranked as one of the leading academic institutions in the UK and is highly regarded in the fields of sport and business. Stephenson, Brooksby Melton and Loughborough colleges offer further support to the field, while the Royal National Institute for the Blind (RNIB) also has a college in the area.
Traditional blue collar industries also play a key role locally, with Brush Traction, Aggregate Industries and Terex Pegson being employers of note. Coalville, located just 8 miles away, was once a coal mining town and is still reaping the benefits of the industrial revolution. Coalville was perhaps most well known for being the home of Palitoy (toy manufacturers) up until it's closure in 1994. Furthermore, global manufacturers Masterfoods (Mars Inc.) are based in nearby Melton Mowbray, a town famous for pork pies, Stilton and Melton Cloth.
Additionally, the Rushes Shopping Centre means that retail jobs are commonly available and employers will typically decide to approach a multi-sector agency when searching for permanent or temporary staff to fill these roles.
Loughborough recruitment agencies
As a centre for education, teaching recruitment agencies are in high demand, however a generalist service may be more appropriate when filling support roles. Industrial consultancies are also prominent in the area, while 'The Eastern Gateway' development resulted in a need for niche construction and engineering recruiters. Although some employers may prefer to use a local service when filling jobs in Loughborough, agencies throughout Leicestershire are also likely to recruit for the area and may provide a wider network of relevant contacts.
Looking for staffing solutions in the Loughborough, Coalville or Melton Mowbray area? Then use our agency search to find the service that's right for you.
Agency Search
- Improve your results by refining your search
You have changed your query
Press "Search Agencies" when your new query is ready.
Industries covered: Administration, Automotive, Aviation, Defence, Engineering, Executive / Management, Health & Safety, Personnel / HR, Industrial, Logistics, Manufacturing / Production, Marketing, Project Management, Purchasing, Sales
Show more
• Over 25 years' experience providing candidates to the Engineering, Industrial and Manufacturing industries • Whether the vacancy is temporary, contract, or permanent, as much care and attention is put into each and every position
P.O. Box 8711, Coalville, Leicestershire, LE67 0BJ
United Mechanical & Electrical Solutions Ltd
Industries covered: Automotive, Aviation, Construction, Electronics, Engineering, Health & Safety, Housebuilding, Manufacturing / Production, Project Management, Security, Energy / Renewable Energy
Show more
United Mechanical & Electrical Solutions specialises in supplying temporary labour to the construction and engineering sector nationwide. We have a large database of Electricians, Plumbers, Pipefitters, mates and related trades from semi skilled to project management level.
2 Kirby Lane, Melton Mowbray, Leicestershire, LE13 0BY
Industries covered: Automotive, Headhunting
304 Beacon Road, Loughborough, Leicestershire, LE11 2RD
Are you an employer looking for a recruitment agency?
1.

Call us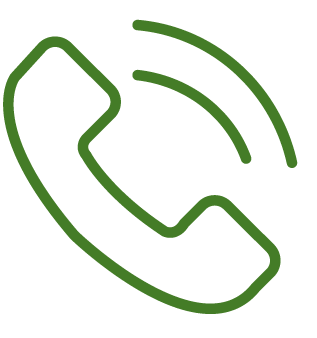 We offer a free assisted search service on

0345 557 8401

0345 557 8401
2.

Live chat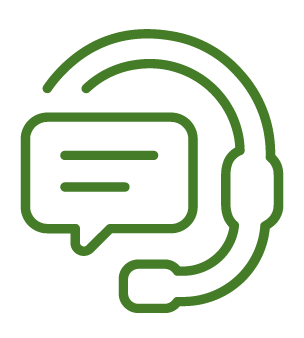 If you don't want to phone, we have dedicated staff available to help find the perfect agency

(look for the icon in the bottom right corner of the screen).
3.

Keep searching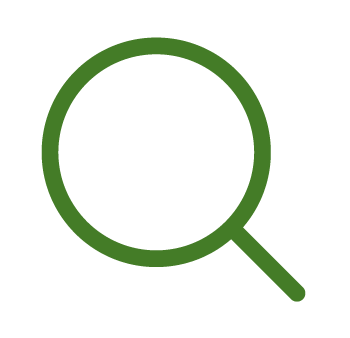 We have over 7,000 agencies on our website so we're confident you'll find the right one for you on our website
Industries covered: Administration, Call Centre / Customer Service, Engineering, Industrial, Manufacturing / Production, Sales, Shipping
35 Frederick Street, Loughborough, Leicestershire, LE11 3BH
Industries covered: Accounting & Finance, Administration, Executive / Management, Personnel / HR, IT, Marketing
43 Granby St, Loughborough, Leicestershire, LE11 3DU
Pertemps Office & Professional
Industries covered: Accounting & Finance, Administration, Call Centre / Customer Service, Education, Executive / Management, Graduate, Health Care, Personnel / HR, IT, Marketing, Sales, Shipping, Social Care
20-21 Carillon Ct, Loughborough, Leicestershire, LE11 3XA
Plus 2 additional office locations
Industries covered: Health & Safety, Security
20 The Office Village, North Road, Loughborough, Leicestershire, LE11 1QJ
Plus 2 additional office locations
Industries covered: Accounting & Finance, Administration, Catering and Hospitality, Construction, Call Centre / Customer Service, Driving, Education, Engineering, Executive / Management, Industrial, Information Industry, IT, Legal, Marketing, Sales
24-25 High Street, Loughborough, Leicestershire, LE11 2PZ
Plus 24 additional office locations
Popular industry sectors in Loughborough
---