Recruitment Agencies in Inverness, Inverness-Shire, Scotland
Including: Administration (7 agencies), Engineering (5), Accounting & Finance (5), Industrial (4), IT (4), Construction (4), Catering and Hospitality (3), Manufacturing / Production (3), Health Care (3), Driving (3), Social Care (2), Retail (2), Education (1)
We have 10 Recruitment Agencies based in Inverness and an additional 100+ agencies that recruit in the area.
Use the search box below to find your ideal list of agencies.
Inverness is a thriving Scottish city and one of the fastest growing in Europe.
It is also the unofficial capital of the Highlands, having been established as far back as the 6th century. In the past decade, the population of the city rose by an incredible 14% to 60,000, with around 75,000 living across the region.
Key industries and employers
The incredible growth in population, has been allied to an equally impressive economic boom. The City and the wider region had the fastest growth of productivity per person in Scotland between 1998 and 2008, ranking second in the UK.
Traditionally, Inverness was a stronghold in distilling and agriculture. But these days, those industries have been replaced by vibrant, modern businesses. number of IT and Internet firms now operate in the city as well a number of large public administration centres. The Highlands & Islands Enterprise has funded the city's Centre for Health Science, which has attracted more medical based businesses to the city. As a result, Inverness is home to the design and manufacture of diabetes diagnostic kits.
The city is also home to Scottish Natural Heritage (SNH), having been relocated from Edinburgh as part of the Scottish government's plans to decentralise power. The SNH is now a major employer of staff in the area.
Salaries
Recruitment agencies will also look to place candidates in the retail sector, with the Eastgate Shopping Centre home to a large number of shops, having been redeveloped and extended in 2003. As you would expect in such a thriving city, unemployment is below average at just 1.7%. The average weekly pay comes in at an impressive £480.
Agency Search
- Improve your results by refining your search
You have changed your query
Press "Search Agencies" when your new query is ready.
Accounting & Finance | Administration | Banking | Biotechnology | Charity | Construction | Consulting | Creative / Design | Call Centre / Customer Service | Driving
Electronics | Engineering | Environmental | Executive / Management | Facilities Management | Financial Services | Graduate | Headhunting | Health Care | Health & Safety | Housebuilding | Personnel / HR | Industrial | Information Industry | Insurance | IT | Legal | Logistics | Manufacturing / Production | Marketing | Market Research | Media | Multilingual & Language | Pharmaceutical | PR | Printing & Publishing | Project Management | Property | Purchasing | Rail | Retail | Sales | Training / Learning | Science | Security | Shipping | Social Care | Tax | Telecommunications | Energy / Renewable Energy | FMCG | Digital
Plus 42 additional industries
Covers: Scotland, England and Wales | Contract, Part Time, Permanent, Temporary | Salaries £15k - £100k+
Stadium Business Park, 24 Longman Drive, Inverness, Invernessshire, IV1 1SU
Plus 6 additional office locations
Are you looking for jobs or recruitment services in Inverness? Contact Search Consultancy today for an exceptional service. Search launched our Inverness recruitment office to serve businesses and job seekers throughout the city and surrounding areas in the year 2012.Search has since grown and developed our exceptional reputation across numerous industry sectors that we specialise in. This has enabled Search to offer some of the best jobs in Inverness-shire to our candidates and some of the best candidates in Inverness to our Clients and partners. Contact us to find out more.
Construction & Property Recruitment
Construction | Consulting | Creative / Design | Engineering | Executive / Management | Facilities Management | Health & Safety | Housebuilding | Project Management | Property
Purchasing | Energy / Renewable Energy
Plus 2 additional industries
Covers: Throughout Scotland and the North East of England | Contract, Permanent, Temporary | Salaries £15k - £100k+
1 Post Office Avenue, Inverness, Inverness-shire, IV1 1DN
Plus 3 additional office locations
We operate in a wide range of sectors such as Architecture, Building, Construction Management, Civil Engineering, Mechanical & Electrical Engineering, Structural Engineering, Surveying, Project Management, Labour & Trades. As a leading specialist recruitment agency, C&P Recruitment deal with major Contractors, Consultancies and Local Authority Sectors. We understand how time consuming and costly it can be to recruit the right staff.
Industries covered: Accounting & Finance, Administration, Headhunting
11 Post Office Avenue, Inverness, Inverness-Shire, IV1 1DN
Are you an employer looking for a recruitment agency?
1.

Call us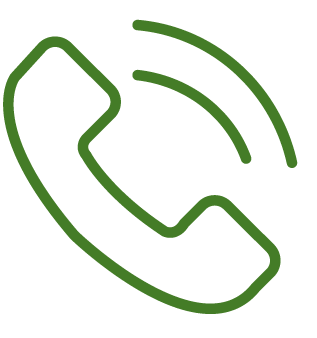 We offer a free assisted search service on

0345 557 8401

0345 557 8401
2.

Live chat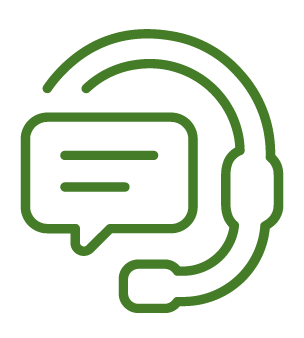 If you don't want to phone, we have dedicated staff available to help find the perfect agency

(look for the icon in the bottom right corner of the screen).
3.

Keep searching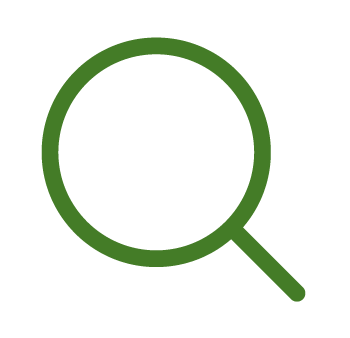 We have over 7,000 agencies on our website so we're confident you'll find the right one for you on our website
Industries covered: Administration, Construction, Engineering
24 Carsegate Road, Inverness, Inverness-Shire, IV3 8EX
Industries covered: Accounting & Finance, Catering and Hospitality, Construction, Call Centre / Customer Service, Driving, Industrial, IT, Purchasing, Sales
13 Henderson Road, Inverness, Inverness-Shire, IV1 1SN
Industries covered: Accounting & Finance, Administration, Automotive, Catering and Hospitality, Call Centre / Customer Service, Education, Engineering, Financial Services, Government / Public Sector, Health Care, Personnel / HR, Industrial, Insurance, IT, Legal, Logistics, Marketing, Media, PR, Property, Rec 2 Rec, Retail, Sales, Shipping
Suite A, 1st Floor, Inverness, Inverness-Shire, IV1 1PP
Plus 51 additional office locations
Industries covered: Accounting & Finance, Administration, Call Centre / Customer Service, Engineering, Personnel / HR, IT, Logistics, Manufacturing / Production, Marketing, Rail, Sales, Science, Energy / Renewable Energy
Orion House, Castle Heather, Inverness, Inverness-Shire, IV2 6AA
Plus 9 additional office locations
Industries covered: Health Care, Social Care
Suite 3 Moray House 16-18 Bank Street, Inverness, Inverness-Shire, IV1 1QY
Plus 59 additional office locations
Industries covered: Administration, Call Centre / Customer Service
Moray House, 16 To 18 Bank Street, Inverness, Inverness-Shire, IV1 1QY
Plus 63 additional office locations
Industries covered: Administration, Catering and Hospitality, Call Centre / Customer Service, Driving, Industrial, Manufacturing / Production
5 Strothers Lane, Inverness, Inverness-Shire, IV1 1LR
Plus 50 additional office locations
Popular industry sectors in Inverness
---