Recruitment Agencies in Hatfield, Hertfordshire, Home Counties
Including: Administration (5 agencies), Driving (3), Accounting & Finance (3), Catering and Hospitality (3), Manufacturing / Production (2), IT (2), Retail (2), Industrial (2), Health Care (1), Social Care (1)
We have 11 Recruitment Agencies based in Hatfield and an additional 100+ agencies that recruit in the area.
Use the search box below to find your ideal list of agencies.
The town of Hatfield is located in Hertfordshire, in the borough of Welwyn Hatfield, around five miles outside of the M25, and beside the A1(M). With a 2011 population of 39,202, Hatfield is a sought-after commuter town, and has housing and recruiting markets to match.
Given its location, recruitment agencies are a popular way to fill positions in Hatfield - with employers and candidates alike seeking their assistance on a regular basis. If you are looking for a recruitment agency in the Hatfield area - no matter what your industry sector - Agency Central is a great place to find one. We have listings for many agencies in Hatfield, which will be able to help you with all your hiring needs - whether permanent, contract, or temporary. Simply use the search bar on this page, and contact your chosen agency using the details provided.
Economic overview and salaries
In 2014, residents of Hertfordshire had an average after-tax disposable income of £19,441. This was considerably higher than the UK-average for that year of £15,709. Welwyn Hatfield itself had a benefit claimant rate of 2.3% in April 2013 - lower than the 3% average for the east of England at that time, and well below the 3.8% average for the UK in general.
Welwyn Hatfield residents were also more likely than other citizens to possess at least one degree as of 2011 - with 20.1% (18,204) of residents falling into this category. This was 2.9% higher than the average for residents of England and Wales in general. A degree can help a person's employment and job prospects - furthering their economic potential. This statistic is therefore indicative of a thriving economy.
Key industries and employers
Within the borough of Welwyn Hatfield, a number of industries become salient in employment terms when viewed in terms of the national average. The most important industry in this regard in 2011 was the Retail sector - which accounted for 20.6% (10,935) of employment in Welwyn Hatfield. This was 4.7% higher than the average for England and Wales that year, and is likely to be bolstered by the presence of the Galleria indoor shopping centre, which is located close to the University of Hertfordshire.
Other key industries in the area in 2011 included the Information and Communication Sector, and the Professional, Scientific, and Technical Sector - which were 1.4% and 1% larger than the averages for England and Wales that year respectively. Major employers in the Hatfield area include Computacenter, Ocado, T-Mobile, Denso, and Mitsubishi Electric.
Agency Search
- Improve your results by refining your search
You have changed your query
Press "Search Agencies" when your new query is ready.
Berry Recruitment - Office and Professional division
Industries covered: Accounting & Finance, Administration, Banking, Charity, Consulting, Creative / Design, Call Centre / Customer Service, Executive / Management, Fashion, Government / Public Sector, Graduate, Personnel / HR, Information Industry, Insurance, Legal, Marketing, Market Research, Media, Multilingual & Language, Not-for-profit, PR, Printing & Publishing, Purchasing, Retail, Sales, Training / Learning, Shipping, Sport, Recreation & Leisure, Travel
Show more
If you've got a vacancy in Hatfield, why not call a Hatfield recruiter? Found in the town centre, just around the corner from White Lion Square, Berry Recruitment serves the local community by matching quality job seekers with top employers. We're delighted to be able to place such talented individuals into the Hatfield job market, providing a valuable resource to candidates and business owners across key Commercial sectors. Our Hatfield recruitment hub is ideally suited for all levels of role in varied fields.
5 Town Centre, Hatfield, Hertfordshire, AL10 0JZ
Plus 6 additional office locations
Berry Recruitment - Industrial and GLA Division
Industries covered: Industrial, Manufacturing / Production
Show more
Through an ever growing reputation and solutions built around the needs of our clients, Berry Recruitment are effective industrial recruiters within areas such as agriculture, manufacturing, distribution and warehousing. We can supply candidates to fit all of your requirements including day, night and shift work as required.
5 Town Centre, Hatfield, Hertfordshire, AL10 0JZ
Plus 7 additional office locations
Berry Recruitment - Driving Division
Industries covered: Driving, Logistics
Show more
The Driving Division at Berry Recruitment specialises in recruiting Logistics and Transport professionals through an honest and professional service. We recruit document / qualification checked candidates for all categories of driving vacancies including 7.5 Tonne, 3.5 Tonne, HGV, LGV, ADR and van driver roles. We hold FTA accreditation and have played an important role in the development of the FTA's Driver Agency Accreditation Scheme.
5 Town Centre, Hatfield, Hertfordshire, AL10 0JZ
Plus 6 additional office locations
Are you an employer looking for a recruitment agency?
1.

Call us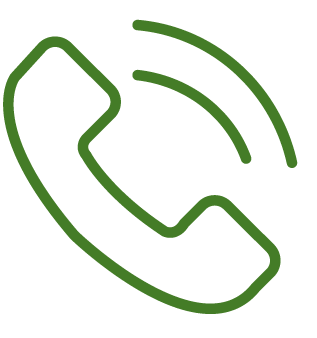 We offer a free assisted search service on

0345 557 8401

0345 557 8401
2.

Live chat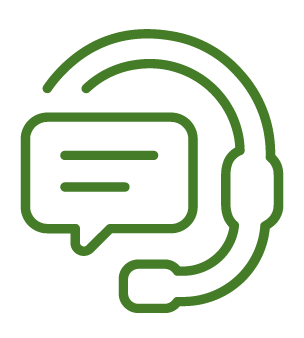 If you don't want to phone, we have dedicated staff available to help find the perfect agency

(look for the icon in the bottom right corner of the screen).
3.

Keep searching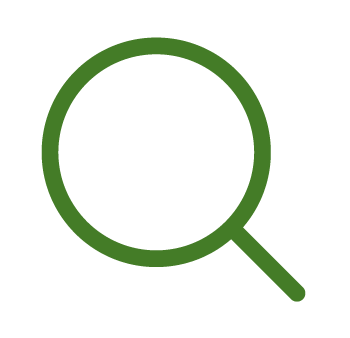 We have over 7,000 agencies on our website so we're confident you'll find the right one for you on our website
Berry Recruitment - Care Division
Berry Recruitment understands the sensitive nature of the social care industry and are experts at supplying honest and diligent social care staff for vacancies across the UK. From in demand care assistants to care home managers, our service is able to provide all levels of social care personnel. Our rigorous reference checks guarantees that all the candidates we place are of the highest standard and DBS checks are performed if required.
5 Town Centre, Hatfield, Hertfordshire, AL10 0JZ
Plus 1 additional office location
Berry Recruitment - Catering & Hospitality Division
Industries covered: Catering and Hospitality
Show more
From head chefs to food service assistants, Berry Catering provide solutions for all levels of permanent and temporary catering vacancies in the UK. Consultants within our specialist division are experts within Catering / Hospitality and ensure that candidates have any required food hygiene certificates before being recommended to clients. We currently supply catering staff to many of the country's largest sporting, events and catering venues
5 Town Centre, Hatfield, Hertfordshire, AL10 0JZ
Plus 7 additional office locations
Industries covered: IT, Marketing, Purchasing
Alban House, The Common, Hatfield, Hertfordshire, AL10 0ND
Colbern Recruitment Agency
Industries covered: Accounting & Finance, Administration, Facilities Management, Legal
Great North Business Centre, North Place, Hatfield, Hertfordshire, AL9 5BL
Industries covered: Administration, Executive / Management, Marketing, Purchasing, Sales
39 Walker Grove, Hatfield, Hertfordshire, AL10 9PL
Browns Locumlink Dental and Pharmacy Recruitment
Industries covered: Health Care, Pharmaceutical
1 Bradmore Building, Bradmore Green, Brookmans Park, Hatfield, Hertfordshire, AL9 7QR
Industries covered: Accounting & Finance, Administration, Catering and Hospitality, Call Centre / Customer Service, Driving, Personnel / HR, Insurance, IT, Marketing, Retail, Sales
Hatfield Business Park Frobisher Way, Hatfield, Hertfordshire, AL10 9TR
Plus 5 additional office locations
Industries covered: Administration, Automotive, Catering and Hospitality, Driving, Food & Drink, Industrial, Logistics, Manufacturing / Production
2nd Floor, James Taylor House, St Albans Road East, Hatfield, Hertfordshire, AL10 0HE
Plus 12 additional office locations
Popular industry sectors in Hatfield
---