Recruitment Agencies in Barnet
Including: IT (2 agencies), Engineering (1), Administration (1), Retail (1), Industrial (1), Driving (1), Accounting & Finance (1), Manufacturing / Production (1), Health Care (1), Catering and Hospitality (1)
We have 13 Recruitment Agencies based in Barnet and an additional 100+ agencies that recruit in the area.
Use the search box below to find your ideal list of agencies.
After the introduction of the Local Government Act (1963), the area known as Barnet ceased to be classed as a town in Hertfordshire, and instead became a London borough. Located inside the M25 and to the east of the M1, the 2011 Census revealed that Barnet had a total population of 356,386.
London and the south-east of England is a hotbed of hiring activity, and as such, many recruitment agencies operate in the Barnet area. If you are seeking a recruitment agency in Barnet, then Agency Central could be a great way for you to find one. You might represent an employer hiring staff for a permanent, temp, or contract role, or perhaps a candidate who is trying to further their career by finding a new job - and the agencies listed on our site will be happy to hear from you. Simply use the search bar to find an agency that recruits within your industry, and use the details listed to contact them - they will do the rest.
Economic overview
Barnet is comprised of three UK parliamentary constituencies - Finchley and Golders Green, Hendon, and Chipping Barnet. In April 2013, these had benefit claimant percentages of 3%, 2.9%, and 2.6% respectively - giving an average for the area of 2.8%. This was much lower than the London average for that period of 3.9%, as well as the UK average of 3.8% - indicative of a strong economy in the area.
Education statistics for Barnet are also suggestive of a thriving economy - with 31.4% (88,477) of residents possessing at least one degree as of 2011. This was 14.2% higher than the average for England and Wales at the time.
Key industries and employers
The 2011 Census showed that a number of industries were particularly strong in Barnet - with the Professional, Scientific and Technical Sector being particularly well-represented. This was one of the most popular sectors in Barnet - accounting for 11.4% (19,438) of employment in the area. This eclipsed the England and Wales average for this sector by 4.8% - implying that the economy in Barnet is strongly white collar-based. Other notably popular sectors included Information and Communication, and Financial and Insurance Activities.
Given Barnet's location within London, many residents are employed in other areas of the city - commuting using the many transport links available in the capital, such as the Underground. A number of larger employers do exist in the local area, however - including Barnet and Southgate College, Barnet Homes, and Barnet Council.
Agency Search
- Improve your results by refining your search
You have changed your query
Press "Search Agencies" when your new query is ready.
Relo Recruitment Ltd - Construction and Industrial Recruitment
Construction | Creative / Design | Driving | Engineering | Environmental | Housebuilding | Industrial | Logistics | Manufacturing / Production | Project Management
Purchasing | Security
Plus 2 additional industries
Covers: England and Wales | Contract, Part Time, Permanent, Temporary | Salaries £15k - £100k+
Deer Park, 3 Claverhambury Road, Waltham Abbey, Essex, EN9 2BL
Relo Recruitment Ltd are a specialist Trade and Labour agency who have over 10 years experience recruiting for both the Construction and Industrial industries. We highly vet our candidates to ensure that the Client receives the best possible service and we supply staff from unskilled labour all the way through to Management and Director level.
Industries covered: Administration, Health Care, Industrial, Social Care
153 High Street, Waltham Cross, HERTS, Hertfordshire, EN8 7AP
Industries covered: Rec 2 Rec
Regent Gate, 83, High Street, Waltham Cross, Hertfordshire, EN8 7AF
Are you an employer looking for a recruitment agency?
1.

Call us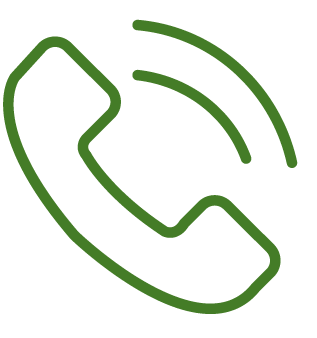 We offer a free assisted search service on

0345 557 8401

0345 557 8401
2.

Live chat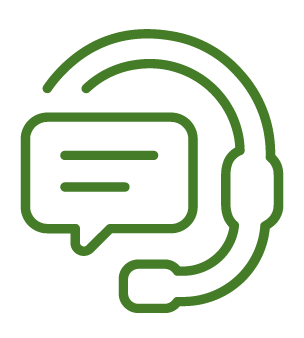 If you don't want to phone, we have dedicated staff available to help find the perfect agency

(look for the icon in the bottom right corner of the screen).
3.

Keep searching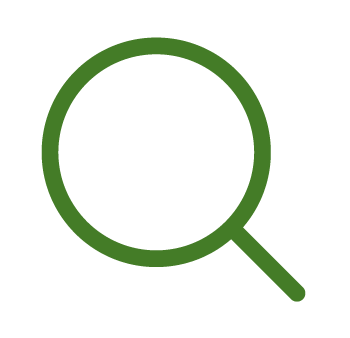 We have over 7,000 agencies on our website so we're confident you'll find the right one for you on our website
Industries covered: IT
Riverdene House, 140, High St, Cheshunt, Waltham Cross, Hertfordshire, EN8 0AW
Industries covered: Accounting & Finance, Administration, Construction, Health Care, Personnel / HR, Legal, Social Care
Fiveways, 57 - 59, Hatfield Road, Potters Bar, Hertfordshire, EN6 1HS
Industries covered: Biotechnology, Engineering, Graduate, IT, Multilingual & Language, Rec 2 Rec, Sales, Science
A & P House, 11a Alston Works, Alston Road, Barnet, Hertfordshire, EN5 4EL
Industries covered: Executive / Management
2, Beauchamp Court, 10 Victors Way, Barnet, Hertfordshire, EN5 5TZ
Property People Recruitment
Industries covered: Property
Unit 1, Wrotham Business Park, Barnet, Hertfordshire, EN5 4SZ
Industries covered: Health Care, Pharmaceutical, Science
Churchwood House, 116 Cockfosters Road, Barnet, Hertfordshire, EN4 0DR
Industries covered: Administration, Catering and Hospitality, Driving, Health Care, Industrial, Social Care
256 High St, Waltham Cross, Hertfordshire, EN8 7DZ
Industries covered: Construction, Executive / Management
Wellington House, Trust Road, Waltham Cross, Hertfordshire, EN8 7HF
Plus 1 additional office location
Industries covered: Accounting & Finance, Administration, Call Centre / Customer Service, Personnel / HR, Legal, Marketing, Purchasing, Sales
78-86, High St, Waltham Cross, Hertfordshire, EN8 7BU
Plus 7 additional office locations
Industries covered: Accounting & Finance, Administration, Catering and Hospitality, Consulting, Call Centre / Customer Service, Driving, Personnel / HR, Industrial, IT, Logistics, Manufacturing / Production, Marketing, Retail, Sales
Highstone House, 165 High Street, Barnet, Hertfordshire, EN5 5SU
Plus 5 additional office locations