Recruitment Agencies in Eastbourne, East Sussex, South East
Including: Health Care (8 agencies), Industrial (5), Catering and Hospitality (5), Administration (4), Manufacturing / Production (3), Driving (3), Engineering (3), Accounting & Finance (3), Social Care (2), Construction (2), Retail (2), Education (1), IT (1)
We have 13 Recruitment Agencies based in Eastbourne and an additional 100+ agencies that recruit in the area.
Use the search box below to find your ideal list of agencies.
Eastbourne is a seaside town in the southern county of East Sussex. Located just to the east of Beachy Head, Eastbourne is the largest economic centre in the county and recruitment agencies will work to fill vacancies across key districts such as Langney, Hampden Park and Sovereign Harbour.
Employment and income
The unemployment rate in Eastbourne is higher than the averages for Sussex and the surrounding South East, however it still falls below that of the UK overall. Similarly, the number of people employed in a high-level job is also lower than the surrounding region at just 33%. Salaries also tend to fall behind much of the UK and the average household income is around £33,000.
Key industries for Eastbourne
The public sector is the largest area for employment in Eastbourne, with nearly 40% of the local labour market working in health, education or public administration jobs. Eastbourne District General Hospital is the most prominent employer of healthcare staff, while the University of Brighton supports Eastbourne's education sector.
The retail sector has received investment over recent years and this, coupled with wholesale, is responsible for 21% of Eastbourne's employment. The high street and town centre is home to a range of recognisable retailers, as is the Eastbourne Arndale Centre and Enterprise Centre. Local recruiters will also work with clients within Little Chelsea, a shopping quarter that plays host to jobs within boutique and independent stores.
Tourism has grown significantly in the town and Eastbourne is now one of the fastest growing seaside resort in the UK. It's estimated to be responsible for more than 7,000 jobs and generates over £300 million annually. The seaside location is popular amongst tourists and Eastbourne attracts around 5 million visitors throughout the year.
Recruitment in Eastbourne
Due to the impact that seasonality has on the local economy, recruitment within hospitality, tourism and leisure based sectors will typically peak during the summer months. This can also lead to a rise in the number of part-time and contract jobs. Recruitment agencies in Eastbourne will find that levels of employment largely mirror the performance of the tourism sector, as this supports one in five jobs across the town.
Use the search box to find recruitment agencies that cover the Eastbourne area.
Agency Search
- Improve your results by refining your search
You have changed your query
Press "Search Agencies" when your new query is ready.
Industries covered: Administration, Health Care, Social Care
Show more
Bailey Care Services is an agency run by professionals from the Health and Social Care industry. It was formed in 1984 with 7 offices in total, Bailey Care Services operate from 6 of these offices working throughout the South West and East. BES is part of a larger Group known as Strategic Workforce Solutions that has a network of over 90 branches throughout the UK one of the largest providers of Industrial and driving staff in the UK.
Coverage Wiltshire,Worthing,Eastbourne,Poole,Oxford,Newport
99 South Street, Eastbourne, East Sussex, BN21 4LU
Plus 5 additional office locations
Interwork Recruitment Consultants
Industries covered: Accounting & Finance, Administration, Automotive, Banking, Biotechnology, Catering and Hospitality, Call Centre / Customer Service, Education, Engineering, Executive / Management, Government / Public Sector, Health Care, Personnel / HR, Insurance, Legal, Marketing, Purchasing, Retail, Sales, Science, Telecommunications
1st Floor Suite, 182-184 Terminus Road, Eastbourne, East Sussex, BN21 3BB
Industries covered: Accounting & Finance, Catering and Hospitality, Call Centre / Customer Service, Engineering, Health Care, Industrial, Insurance, Legal, Logistics, Manufacturing / Production, Sales
3 Station Parade, Eastbourne, East Sussex, BN21 1BE
Are you an employer looking for a recruitment agency?
1.

Call us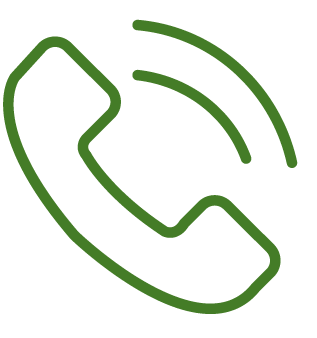 We offer a free assisted search service on

0345 557 8401

0345 557 8401
2.

Live chat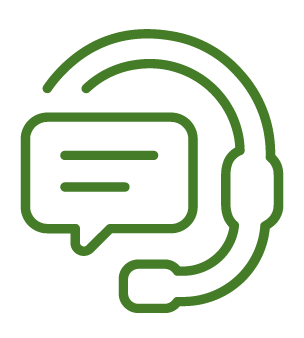 If you don't want to phone, we have dedicated staff available to help find the perfect agency

(look for the icon in the bottom right corner of the screen).
3.

Keep searching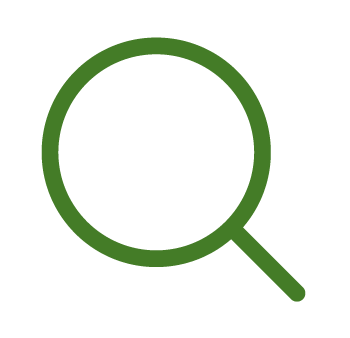 We have over 7,000 agencies on our website so we're confident you'll find the right one for you on our website
Industries covered: Health Care
85B Asford Road, Eastbourne, East Sussex, BN21 3TE
Industries covered: Administration, Catering and Hospitality, Construction, Driving, Industrial
7a Bolton Road, Eastbourne, East Sussex, BN21 3JU
Industries covered: Personnel / HR
Ocklynge Cottage, Willingdon Road, Eastbourne, East Sussex, BN21 1XS
Industries covered: Health Care, Social Care
16 Gildredge Road, Eastbourne, East Sussex, BN21 4RL
Industries covered: Accounting & Finance, Catering and Hospitality, Construction, Engineering, Personnel / HR, Industrial, IT, Manufacturing / Production, Marketing, PR, Purchasing, Sales
405 Seaside, Eastbourne, East Sussex, BN22 7RT
Industries covered: Creative / Design, Digital
Suite 10, Highlight House, 8 St Leonards Road, Eastbourne, East Sussex, BN21 3UH
Industries covered: Health Care
3 Hyde Gardens, Eastbourne, East Sussex, BN21 4PN
Plus 23 additional office locations
Industries covered: Health Care
14 Gildredge Road Eastbourne, Eastbourne, East Sussex, BN21 4RL
Plus 61 additional office locations
Industries covered: Driving, Food & Drink, Health Care, Industrial, Logistics, Retail
99 South Street, Eastbourne, East Sussex, BN21 4LU
Plus 21 additional office locations
Industries covered: Administration, Catering and Hospitality, Call Centre / Customer Service, Driving, Industrial, Manufacturing / Production
15 Hyde Gardens, Eastbourne, East Sussex, BN21 4PR
Plus 50 additional office locations
Popular industry sectors in Eastbourne
---