Recruitment Agencies in Slough
Including: Industrial (12 agencies), Administration (12), Health Care (12), Catering and Hospitality (9), Social Care (7), Construction (7), Education (5), IT (5), Security (4), Retail (4), Project Management (1), Media (1), Executive / Management (1)
We have 33 Recruitment Agencies based in Slough and an additional 100+ agencies that recruit in the area.
Use the search box below to find your ideal list of agencies.
Slough, Berkshire, is a large town which is located on the periphery of London - just outside the M25 motorway that surrounds it. Crossed by the M4 motorway, and just 7 miles from Heathrow Airport, Slough has excellent transport links - making it a favourite base for employers in the Logistics Industry.
Recruitment agencies in Slough service demand of employers and candidates in the area by providing professional assistance when it comes to matching them - whether on a permanent, temporary, or contract basis. Whether you are hiring staff or looking for a job, this page is a fast and easy way to find a recruitment agency to suit your needs. Simply use the search box below to generate a list of agencies in your area sorted by industry sector, get in touch, and you'll be well on the way to success.
Economic overview and salaries
The average annual income in Slough is around £28,000 - meaning that earnings in the area are well above the national average of £26,500. This can largely be attributed to the town's proximity to London, but Slough's economy is not to be underestimated.
Key industries and employers
By far the strongest sector for employment in Slough is Transport and Storage - which provided 12.6% (8,469) of the town's workforce with jobs in 2011 according to the Census that year. This includes roles such as HGV Driver, Warehouse Operative, and Logistics Manager. This was a massive 7.6% above the average for England and Wales.
Many of the employers which recruit within Slough are based on the Slough Trading Estate (which is owned by Segro). Large enough to have its own power station, this estate is home to many businesses. Major firms based in Slough include Alfa Romeo UK, Timberland UK, and Hitachi Data Systems.
Agency Search
- Improve your results by refining your search
You have changed your query
Press "Search Agencies" when your new query is ready.
Industries covered: Education
Regal Court, 42-44 High Street, Slough, Berkshire, SL1 1EL
Plus 10 additional office locations
Industries covered: Accounting & Finance, Administration, Automotive, Catering and Hospitality, Consulting, Call Centre / Customer Service, Driving, Engineering, Executive / Management, Personnel / HR, Industrial, IT, Legal, Manufacturing / Production, Market Research, Project Management, Sales, Science, Social Care
Wraysbury House Poyle Road Colnbrook, Slough, Berkshire, SL3 0AY
Plus 3 additional office locations
Industries covered: Health Care
268 Bath Road, Slough, Berkshire, SL1 4DX
Plus 4 additional office locations
Are you an employer looking for a recruitment agency?
1.

Call us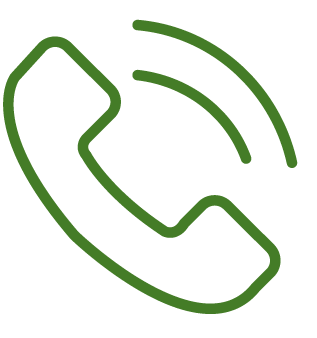 We offer a free assisted search service on

0345 557 8401

0345 557 8401
2.

Live chat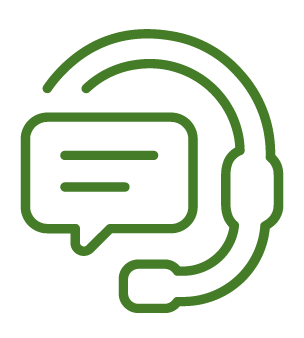 If you don't want to phone, we have dedicated staff available to help find the perfect agency

(look for the icon in the bottom right corner of the screen).
3.

Keep searching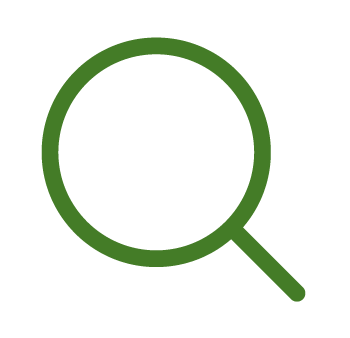 We have over 7,000 agencies on our website so we're confident you'll find the right one for you on our website
Industries covered: Health Care, Social Care
246 Trelawney Avenue, Langley, Slough, Berkshire, SL3 7UD
Plus 12 additional office locations
Industries covered: Accounting & Finance, Financial Services
18 Stoke Road, Slough, Berkshire, SL2 5AG
Plus 3 additional office locations
Industries covered: Health Care, Social Care
Regal Court, 42-44 High Street, Slough, Berkshire, SL1 1EL
Plus 15 additional office locations
Industries covered: Biotechnology, Engineering, Food & Drink, Health Care, Pharmaceutical, Science, FMCG
Buckland House Waterside Drive Langley Business Park Slough, Slough, Berkshire, SL3 6EZ
Plus 7 additional office locations
Industries covered: Accounting & Finance, Administration, Construction, Engineering, Government / Public Sector, Personnel / HR, Logistics, Sales
3rd Floor, 20 Queensmere, Slough, Berkshire, SL1 1DB
Plus 26 additional office locations
Hays Accountancy and Finance
Industries covered: Accounting & Finance
Ground Floor, Aquasulis, 10 14 Bath Road, Slough, Berkshire, SL1 3SA
Plus 65 additional office locations
Hays Construction and Property
Industries covered: Construction, Property
Ground Floor, Aquasulis, 10 14 Bath Road, Slough, Berkshire, SL1 3SA
Plus 54 additional office locations
Industries covered: Accounting & Finance, Banking, Catering and Hospitality, Education, Engineering, Health Care, Personnel / HR, Legal, Retail, Sales
164 High Street, Slough, Berkshire, SL1 1JP
Plus 8 additional office locations
Industries covered: Administration, Call Centre / Customer Service
Ground Floor, Aquasulis, 10 14 Bath Road, Slough, Berkshire, SL1 3SA
Plus 63 additional office locations
Industries covered: Accounting & Finance, Administration, Automotive, Aviation / Aerospace, Banking, Catering and Hospitality, Charity, Construction, Consulting, Call Centre / Customer Service, Engineering, Financial Services, Personnel / HR, Industrial, IT, Legal, Logistics, Manufacturing / Production, Marketing, Property, Retail, Sales, Security, Social Care, Travel
Key Point, 17-21 High Street, Slough, Berkshire, SL1 1DY
Plus 49 additional office locations
Popular industry sectors in Slough
---