Science Recruitment Agencies in Lothian
10 Recruitment Agencies found in Lothian in the Science industry. View your closest or specialist recruiters by using the Agency Search below.
The Lothian region, which includes the city of Edinburgh, is located in central Scotland. The region has a rich history of innovation in science; famous innovators who have resided and worked in Edinburgh include Alexander Graham Bell, Joseph Lister and James Clark Maxwell.
Given this background, the region has unsurprisingly developed into a highly successful location for life science and biotechnology companies, who together generate a turnover in excess of £100 million. Scientific expertise is close to hand here thanks to the availability of skilled graduates from some of the UK's top universities, including the University of Edinburgh and Heriot-Watt University. The region's strong manufacturing history, inexpensive business premises, excellent transport links and countless scientific recruitment agencies provide science-based businesses with the ideal Scottish base.
Around 20% of the UK's life science firms are based in Scotland and together they employ around 30,000 people. Companies operating in the Lothian region include, but are not limited to, Bausch & Lomb, which specialises in eye health, Quintiles, which is involved in drug development, Dynamic Imaging, which is dedicated to the design and manufacture of diagnostic ultrasound equipment, and Intercell, which is involved in the formulation of vaccines. Bausch and Lomb provides employment for over 2,000 staff, making it one of the region's largest employers.
Agency Search
- Improve your results by refining your search
You have changed your query
Press "Search Agencies" when your new query is ready.
FINTEC recruit Limited - Engineering & Technical specialists
Science in Lothian
Covers: UK wide, Europe, International | Contract, Permanent, Temporary | Salaries £15k - £100k+
Conference House, 152 Morrison Street, Edinburgh, City Of Edinburgh, EH3 8EE
As a specialist Engineering and Technical recruitment business, we support all categories of Science based businesses. We commonly fill Electronics,, Pharmaceutical and Scientific positions. Please contact us if you are looking for skilled and qualified individuals with the right level of experience for your needs.
Science in Lothian
Covers: Scotland, England and Wales | Contract, Part Time, Permanent, Temporary | Salaries £15k - £100k+
29 East Port, Dunfermline, Fife, KY12 7JG
Plus 6 additional office locations
Search Scientific is able to provide all levels of scientific professionals from entry level graduates, to PhD Scientists, Lab Managers and Scientific Executives. Our team of experienced recruiters, who are themselves qualified scientists, are here to help and will work with you to formulate a bespoke recruitment campaign which will ensure you attract the talent that your organisation needs.
Industries covered: Engineering, Executive / Management, Food & Drink, Science, Energy / Renewable Energy
38 Dean Park Mews, Edinburgh, Midlothian, EH4 1ED
Are you an employer looking for a recruitment agency?
1.

Call us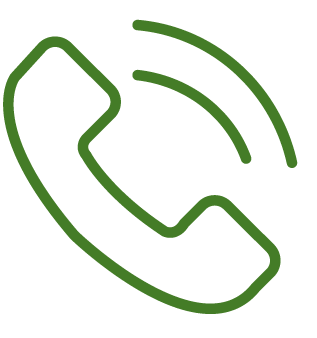 We offer a free assisted search service on

0345 557 8401

0345 557 8401
2.

Live chat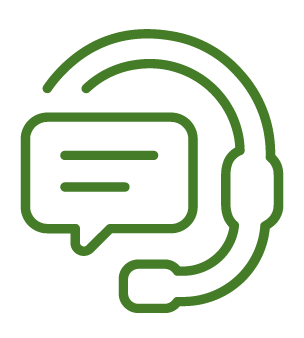 If you don't want to phone, we have dedicated staff available to help find the perfect agency

(look for the icon in the bottom right corner of the screen).
3.

Keep searching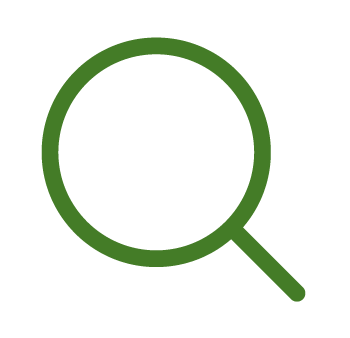 We have over 7,000 agencies on our website so we're confident you'll find the right one for you on our website
Industries covered: Accounting & Finance, Consulting, IT, Legal, Science, Energy / Renewable Energy
Scott House, 10 South St. Andrew Street, Edinburgh, Midlothian, EH2 2AZ
Industries covered: Construction, Engineering, IT, Science, Telecommunications, Energy / Renewable Energy
83 Princes Street, Edinburgh, Midlothian, EH2 2ER
Industries covered: Accounting & Finance, Administration, Aviation / Aerospace, Construction, Consulting, Engineering, Financial Services, Health Care, IT, Science, Energy / Renewable Energy
Unit 9, Straiton Business Park, Straiton View, Loanhead, Midlothian, EH20 9QZ
Industries covered: Accounting & Finance, Administration, Catering and Hospitality, Construction, Creative / Design, Call Centre / Customer Service, Electronics, Engineering, Financial Services, Health Care, Personnel / HR, Industrial, Insurance, IT, Legal, Logistics, Manufacturing / Production, Marketing, Retail, Sales, Science
139 George Street, Edinburgh, Midlothian, EH2 4JY
Plus 1 additional office location
Hyper Recruitment Solutions
Industries covered: Accounting & Finance, Biotechnology, Environmental, Food & Drink, IT, Logistics, Pharmaceutical, Science, Telecommunications, Energy / Renewable Energy, FMCG
93 George Street, Edinburgh, Midlothian, EH2 3ES
Plus 2 additional office locations
Industries covered: Accounting & Finance, Administration, Catering and Hospitality, Construction, Engineering, Environmental, Executive / Management, Financial Services, Food & Drink, Government / Public Sector, Personnel / HR, Industrial, IT, Legal, Manufacturing / Production, Marketing, Purchasing, Sales, Science, Travel, Energy / Renewable Energy, Digital
26 St Andrew Square, Edinburgh, Midlothian, EH2 1AF
Plus 2 additional office locations
Industries covered: Administration, Automotive, Banking, Construction, Call Centre / Customer Service, Driving, Education, Engineering, Executive / Management, Financial Services, Government / Public Sector, Personnel / HR, Insurance, IT, Legal, Logistics, Manufacturing / Production, Marketing, Multilingual & Language, PR, Purchasing, Rec 2 Rec, Retail, Sales, Science, Social Care, Sport, Recreation & Leisure, Travel, Energy / Renewable Energy
Grangemouth Manpower House, Station Road, Grangemouth, Stirlingshire, FK3 8DG
Plus 28 additional office locations
Most Popular Towns for Science in Lothian