Leicestershire Retail recruitment agency listing
6 Recruitment Agencies found in Leicestershire in the Retail industry. View your closest or specialist recruiters by using the Agency Search below.
The retail industry is slowly crawling out of 2008's economic collapse and as such the level of recruitment is starting to climb. There are currently around 3 million retail workers in the UK and recruitment agencies are key in keeping these positions filled, whether it be a store manager, director or buyer. Despite the financial downturn at the end of the last decade, the sector continues to remain an important player in the countries economy, being responsible for around £500 million.
Salaries and key employers
While any average salary reported can be seen as distorted due to the diversity of job roles, typical workers in the retail industry can expect to earn around £26,000. Area managers or brand directors can comfortably earn in excess of £40,000, while a sales assistant may struggle to make more than £20,000. Salaries can also be difficult to determine as the retail sector has more part time employees than any other area of work. HR managers, window dressers and operations directors are also found under this sector.
Leicestershire is listed in the top 20 retail destinations in the country with the likes of Next, Marks & Spencer and Dunelm all having bases there. There are predicted to be around 35,000 job openings within the retail sector by 2020, the largest in the county, with the average wage coming in at around £27,000.
Entry requirements
Job roles in the retail industry are seldom degree driven with even senior positions such as directors and managers rarely needing further education. The industry is currently in a state of transition due to the influx of new technology, and this may require relevant training or qualifications in the future. Retailers may offer graduate schemes for those in finance, IT or HR but entering a role such as sales assistant is generally less intensive. Those successful in the field tend to need good people skills, initiative and basic numeracy skills and flexibility in the way of working hours.
Agency Search
- Improve your results by refining your search
You have changed your query
Press "Search Agencies" when your new query is ready.
Industries covered: Retail, plus: Accounting & Finance, Administration, Agriculture, Automotive, Aviation, Banking, Charity, Construction, Creative / Design, Call Centre / Customer Service, Defence, Driving, Electronics, Engineering, Environmental, Executive / Management, Facilities Management, Financial Services, Government / Public Sector, Graduate, Headhunting, Health Care, Health & Safety, Housebuilding, Personnel / HR, Industrial, Information Industry, Insurance, IT, Legal, Logistics, Manufacturing / Production, Marketing, Market Research, Media, Multilingual & Language, Not-for-profit, Pharmaceutical, PR, Printing & Publishing, Project Management, Property, Purchasing, Rail, Rec 2 Rec, Sales, Science, Security, Shipping, Social Care, Sport, Recreation & Leisure, Telecommunications, Travel, Spa & Beauty, Energy / Renewable Energy, Digital
Show more
JT Recruit is a well respected local agency and we have a great deal of experience in recruiting the right person for you or finding the right job for you. What makes us different from a lot of our competitors is that we care about you!
Coverage East Midlands, West Midlands,
4B Bank Court, Weldon Road, Loughborough, Leicestershire, LE11 5RF
Plus 2 additional office locations
Industries covered: Retail, plus: Accounting & Finance, Administration, Call Centre / Customer Service, Driving, Electronics, Engineering, Personnel / HR, Industrial, Logistics, Sales, FMCG
Show more
Are you an Employer looking for an extension to your team and not just another agency? Your businesses success is our business, recruiting the right people to integrate seamlessly into your culture and building great teams to take your business to the next level. Are you a Candidate looking for an agency to help you to fulfil your career aspirations? For an agency you can trust to have your best interests at heart then please get in touch.
Coverage Hinckley, Nuneaton, Coventry, Leicester, Rugby,
Wanlip Road, Syston, Leicestershire, LE7 1PD
Plus 3 additional office locations
Industries covered: Accounting & Finance, Automotive, Aviation / Aerospace, Call Centre / Customer Service, Driving, Engineering, Personnel / HR, Industrial, IT, Legal, Manufacturing / Production, Retail, Sales
Ground Floor, Unit 5, Westleigh Business Park, Leicester, Leicestershire, LE8 4EZ
Are you an employer looking for a recruitment agency?
1.

Call us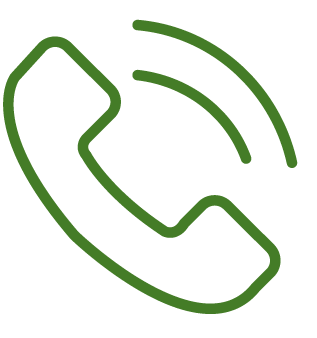 We offer a free assisted search service on

0345 557 8401

0345 557 8401
2.

Live chat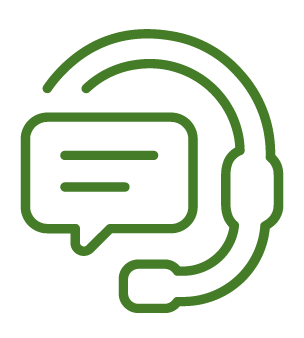 If you don't want to phone, we have dedicated staff available to help find the perfect agency

(look for the icon in the bottom right corner of the screen).
3.

Keep searching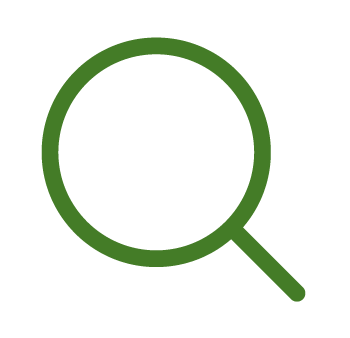 We have over 7,000 agencies on our website so we're confident you'll find the right one for you on our website
Alliance Recruitment Agency
Industries covered: Agriculture, Engineering, Marketing, Media, Retail, Sales
25 Roman Way, Syston, Leicester, Leicestershire, LE7 1GE
Industries covered: Accounting & Finance, Administration, Banking, Charity, Construction, Consulting, Call Centre / Customer Service, Engineering, Facilities Management, Financial Services, Personnel / HR, Industrial, IT, Legal, Marketing, Retail, Sales, Travel
118 Charles Street, Leicester, Leicestershire, LE1 1LB
Plus 49 additional office locations
Industries covered: Accounting & Finance, Administration, Agriculture, Automotive, Aviation, Banking, Catering and Hospitality, Charity, Child Care, Construction, Call Centre / Customer Service, Education, Engineering, Financial Services, Government / Public Sector, Personnel / HR, Industrial, IT, Legal, Logistics, Manufacturing / Production, Marketing, Not-for-profit, Property, Purchasing, Retail, Sales, Telecommunications, Travel, Energy / Renewable Energy
18 Granby Street, Leicester, Leicestershire, LE1 1DE
Plus 67 additional office locations
Most Popular Towns for Retail in Leicestershire