Health Care recruitment agencies in Leicestershire
12 Recruitment Agencies found in Leicestershire in the Health Care industry. View your closest or specialist recruiters by using the Agency Search below.
The NHS is the largest employer in Europe and contributes around 1.7 million staff to a total 4 million healthcare workforce in the UK. Recruitment agencies have always been strong in supplying candidates to the healthcare sector with the areas of medical, pharmaceutical and mental health all covered. Agencies will look to fill both permanent and temporary vacancies for their clients in roles such as general practitioner, pharmacist and therapist.
Government cuts and a tarnished reputation have reduced the number of opportunities open to enter the health industry, although those that do find it to be a personally rewarding sector. Salaries can be difficult to identify although the average is said to be around £35K. Senior medical staff such as managers and senior surgeons can expect to earn upwards of £70K, while dentistry assistants and supporting care roles can fail to earn in excess of £20K.
Employers in Leicestershire
In Leicestershire, the University Hospitals Leicester NHS Trust is the largest employer in the county with nearly 11K professionals based across its three hospitals. The average salary here is around £29K and the most common positions filled are administrative, clerical and in social care.
The most common route into the industry is via a degree and this is due to the specialist skills and knowledge expected of many of the roles. Degrees must be relevant to the specific vocation with a physiotherapist needing a physiotherapy degree, while a five year course is required of doctors. Roles such as support care are less reliant on degrees but diplomas and relevant work experience will be needed.
Agency Search
- Improve your results by refining your search
You have changed your query
Press "Search Agencies" when your new query is ready.
Stratton Mills - Health & Social Care Specialists
Health Care in Leicestershire
Covers: England | Contract, Part Time, Permanent, Temporary | Salaries £15k - £100k
32A Egginton St, Leicester, Leicestershire, LE5 5BA
Stratton Mills Recruitment offers quality Staffing Agency services to place the right people within the right roles within the Health Care sector in England. Whether you are looking to hire new staff or find a new job, we're happy to offer you our services. Call us today and we'll have your hiring or job-seeking needs met in no time by one of our professional team members.
Health Care in Leicestershire
Covers: England, Wales and Outlying Islands | Contract, Part Time, Permanent, Temporary | Salaries £15k - £100k+
Social Care & Education, 4 Merus Court, Leicester, Leicestershire, LE19 1RJ
Health and Social Care Recruitment Agency, offering professionals on a Temporary or Permanent basis. Emergency cover specialist for Care Assistants, Nurses and Support staff. We offer to recruit for your permanent vacancies and hold interview days for you.
Health Care in Leicestershire
Covers: East Midlands,Merseyside,Lincolnshire | Contract, Part Time, Permanent, Temporary | Salaries £15k - £100k+
25 Church Gate, Leicester, Leicestershire, LE1 3AL
Plus 1 additional office location
UK Instant Healthcare provides a wide range of medical experts, trained professionals, and management specialists for meeting all workforce requirements in your organisation. Are you a healthcare set-up looking for nurses or physicians on a temporary basis? Do you have a staff member who had to unexpectedly take days off and you are now at odds about finding a replacement?
Are you an employer looking for a recruitment agency?
1.

Call us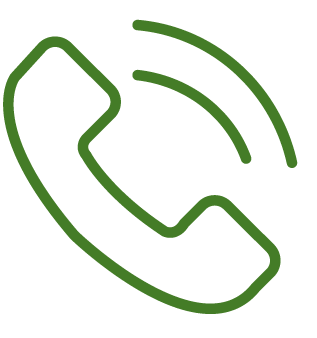 We offer a free assisted search service on

0345 557 8401

0345 557 8401
2.

Live chat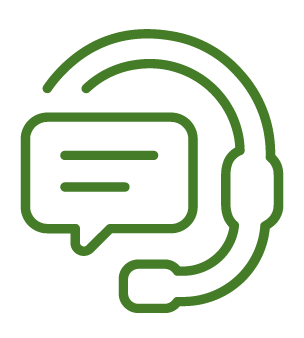 If you don't want to phone, we have dedicated staff available to help find the perfect agency

(look for the icon in the bottom right corner of the screen).
3.

Keep searching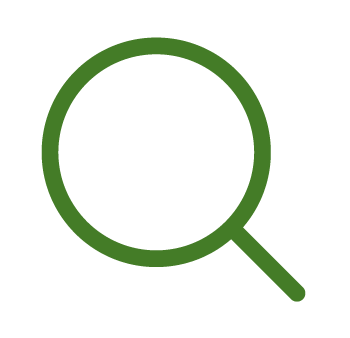 We have over 7,000 agencies on our website so we're confident you'll find the right one for you on our website
Health Care in Leicestershire
Covers: East Midlands, West Midlands, | Contract, Part Time, Permanent, Temporary | Salaries £15k - £100k+
4B Bank Court, Weldon Road, Loughborough, Leicestershire, LE11 5RF
Plus 2 additional office locations
JT Recruit is a well respected local agency and we have a great deal of experience in recruiting the right person for you or finding the right job for you. What makes us different from a lot of our competitors is that we care about you!
Industries covered: Health Care
CityGate House, St. Margarets Way, Leicester, Leicestershire, LE1 3DA
Industries covered: Health Care, Social Care
8b Briton Street, Leicester, Leicestershire, LE3 0AA
Pertemps Office & Professional
Industries covered: Accounting & Finance, Administration, Call Centre / Customer Service, Education, Executive / Management, Graduate, Health Care, Personnel / HR, IT, Marketing, Sales, Shipping, Social Care
20-21 Carillon Ct, Loughborough, Leicestershire, LE11 3XA
Plus 2 additional office locations
Industries covered: Health Care
Unit 7, Westleigh Business Park, Winchester Avenue, Leicester, Leicestershire, LE8 4EZ
Plus 13 additional office locations
Industries covered: Health Care, Social Care
Office 1, The Dairy Newtown Grange Business Park Desford Road, Newtown Unthank, Leicester, Leicestershire, LE9 9FL
Plus 6 additional office locations
Industries covered: Health Care, Social Care
Ashby House, Suite 6, 17 Bath Street, Ashby-de-la-zouch, Leicestershire, LE65 2FH
Plus 34 additional office locations
Industries covered: Health Care, Social Care
Unit H Edward House Grange Business Park Enderby Road, Leicester, Leicestershire, LE8 6EP
Plus 59 additional office locations
Red Rock Partnership Limited
Industries covered: Administration, Catering and Hospitality, Construction, Driving, Executive / Management, Food & Drink, Health Care, Housebuilding, Personnel / HR, Industrial, Manufacturing / Production, Marketing, Sales, Social Care, FMCG
First Floor, 81 Charles Street, Leicester, Leicestershire, LE1 1FA
Plus 5 additional office locations
Most Popular Towns for Health Care in Leicestershire