Catering and Hospitality Recruitment Agencies in Glamorgan
12 Recruitment Agencies found in Glamorgan in the Catering and Hospitality industry. View your closest or specialist recruiters by using the Agency Search below.
Cardiff and Glamorgan catering recruitment agencies offer industry specific staffing solutions to this coast-side Wales county. Encompassing the Mid, South, West and Vale of Glamorgan, local recruiters will usually work with food & drink serving establishments ranging from pubs to hotel groups.
Although the Glamorgan catering sector will cover an array of varied disciplines, workers will generally oversee the preparation and serving of food. Hotels, restaurants, leisure venues and bars are all covered by the catering industry and recruitment agencies who work in this field will list a number of these establishments amongst their clients.
Cardiff is the country's capital city and offers candidates the best catering job prospects in Glamorgan. There are over 700 catering and hospitality organisations in the city and developments such as the Millennium Centre and Cardiff Bay have only further strengthened the industry here. Due to Glamorgan's coast-side location, tourism also has an impact on local catering jobs with seasonal employment being common throughout much of the summer months.
The average Glamorgan catering salary is £18K-£20K per annum, but candidates can expect varied earnings depending on their specific job role. Management staff such as a hotel or restaurant manager can expect to earn £40K, however this is very much dependent on the location or size of business. Waitresses / waiters will typically be at the other end of the pay scale, with 75% of Glamorgan based front of house staff working part time and earning an average of £80 per week.
There is considered to be an absence of skills for many catering jobs with top chefs, kitchen staff and management professionals all being in short supply. While there isn't a high level of academic credentials required, chefs will be expected to have completed a school / college course or have gained relevant experience in an entry or junior role. Candidates will often continue to learn on the job, with food safety education being essential. A common route into a manager position is often via career progression, but business or hospitality courses can better equip personnel. Qualifications aren't necessary for most staff as experience / personality is thought of as the main barrier to entry.
If you're hoping to recruit or looking for a career change, browse through our collection of Cardiff and Glamorgan catering recruitment agencies to find someone that can help you.
Agency Search
- Improve your results by refining your search
You have changed your query
Press "Search Agencies" when your new query is ready.
Industries covered: Administration, Catering and Hospitality, Construction, Health Care, Manufacturing / Production
Womanby House, Jones Court, Womanby Street, Cardiff, South Glamorgan, CF10 1BR
Industries covered: Catering and Hospitality, Construction, Engineering, Industrial
167 Broadway, Cardiff, South Glamorgan, CF24 1QH
Industries covered: Catering and Hospitality, Food & Drink
68 Mansel Street, Swansea, West Glamorgan, SA1 5TN
Are you an employer looking for a recruitment agency?
1.

Call us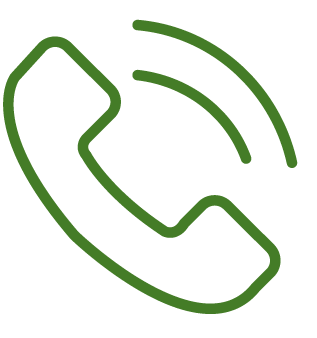 We offer a free assisted search service on

0345 557 8401

0345 557 8401
2.

Live chat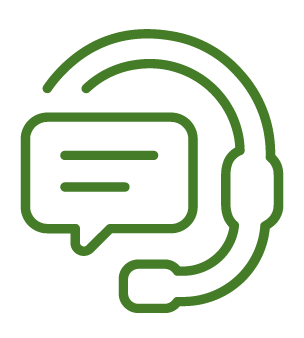 If you don't want to phone, we have dedicated staff available to help find the perfect agency

(look for the icon in the bottom right corner of the screen).
3.

Keep searching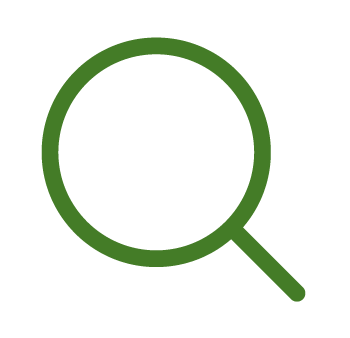 We have over 7,000 agencies on our website so we're confident you'll find the right one for you on our website
Industries covered: Catering and Hospitality, Engineering, Facilities Management, Manufacturing / Production, Marketing, Sales
Suite 2 Frazer Building, 126 Bute Street, Cardiff, South Glamorgan, CF10 5LE
Industries covered: Administration, Catering and Hospitality, Construction, Call Centre / Customer Service, Driving, Engineering, Executive / Management, Food & Drink, Personnel / HR, Industrial, Legal, Manufacturing / Production, Rail
6-7 High Street, Pontypridd, Mid Glamorgan, CF37 1QJ
Plus 1 additional office location
Industries covered: Administration, Catering and Hospitality, Construction, Call Centre / Customer Service, Driving, Engineering, Industrial, IT, Logistics, Manufacturing / Production, Marketing, Media, PR, Retail, Sales
Brunel House, Cardiff, South Glamorgan, CF24 0HA
Plus 2 additional office locations
Industries covered: Catering and Hospitality
Cardiff Business Technology Centre, Senghennydd Road, Cathays, Cardiff, South Glamorgan, CF24 4AY
Plus 6 additional office locations
Industries covered: Catering and Hospitality
Suite 207, Creative Quarter, 8a Morgan Arcade, Cardiff, South Glamorgan, CF10 1AF
Plus 5 additional office locations
Catering Services International
Industries covered: Catering and Hospitality
13 Cathedral Road, Cardiff, South Glamorgan, CF11 9HA
Plus 8 additional office locations
Industries covered: Administration, Catering and Hospitality, Call Centre / Customer Service, Driving, Industrial, Manufacturing / Production
Ground Floor, 13 Duke Street, Cardiff, South Glamorgan, CF10 1AY
Plus 50 additional office locations
ARC Hospitality Recruitment Ltd
Industries covered: Catering and Hospitality
Cardiff Business Technology Centre, Senghennydd Road, Cathays, Cardiff, South Glamorgan, CF24 4AY
Plus 6 additional office locations
Industries covered: Accounting & Finance, Administration, Agriculture, Automotive, Aviation, Banking, Catering and Hospitality, Charity, Child Care, Construction, Call Centre / Customer Service, Education, Engineering, Financial Services, Government / Public Sector, Personnel / HR, Industrial, IT, Legal, Logistics, Manufacturing / Production, Marketing, Not-for-profit, Property, Purchasing, Retail, Sales, Telecommunications, Travel, Energy / Renewable Energy
107 St Mary Street, Cardiff, South Glamorgan, CF10 1DX
Plus 66 additional office locations
Most Popular Towns for Catering and Hospitality in Glamorgan