Catering and Hospitality Recruitment Agencies in Avon
13 Recruitment Agencies found in Avon in the Catering and Hospitality industry. View your closest or specialist recruiters by using the Agency Search below.
Avon catering recruitment agencies will work with local establishments to fill a range of industry positions such as kitchen porter, chef and pub manager. Agencies in Bristol, North Somerset and South Gloucestershire all contribute to supporting the Avon catering industry and will typically have developed relationships with clients including restaurants and hotels.
The catering industry is concerned with the provision of food or food based services and can include companies within the bar, restaurant, hotel, events and hospitality sectors.
There are more than 5000 catering businesses in the Avon region and local recruitment consultants will often supply staff for jobs ranging from restaurant manager to waitress. Bristol is responsible for the highest proportion of industry employers, followed by Somerset and Bath.
The average catering salary in Avon is around £19K-20K per annum, however this is mostly dependent on the specific discipline of a candidate and the establishment they work for. Senior staff such as managers and head chefs will command the highest earnings of potentially £35K+, whereas kitchen porters and waiting staff will usually start on £12K. The county's main city of Bristol tends to offer candidates the best job opportunities in the area.
Much of the catering industry doesn't require qualifications for entry, however kitchen staff roles will usually need specific training and credentials. Relevant degrees, BTECs and NVQs are seen as an advantage for candidates, however the majority of senior personnel will have progressed from a junior or entry position. Food safety training is essential for the industry and undertaking this will usually be encouraged by the employer.
Whether you're a kitchen porter looking to break into the industry or an employer trying to recruit a top quality chef, browse through Agency Central's directory of Bristol and Avon catering recruitment agencies to find the service that suits you.
Agency Search
- Improve your results by refining your search
You have changed your query
Press "Search Agencies" when your new query is ready.
Industries covered: Catering and Hospitality
Suite C1, White House Business Centre, Kingswood, Bristol, Avon, BS15 8DH
Pamela Neave Employment Group
Industries covered: Accounting & Finance, Administration, Catering and Hospitality, Call Centre / Customer Service, Driving, Executive / Management, Health Care, Personnel / HR, Industrial, IT, Legal, Sales, Social Care
18 St Augustines Parade, The Centre, Bristol, Avon, BS1 4UL
Industries covered: Automotive, Catering and Hospitality
Spike Island, 133 Cumberland Rd, Bristol, Avon, BS1 6UX
Are you an employer looking for a recruitment agency?
1.

Call us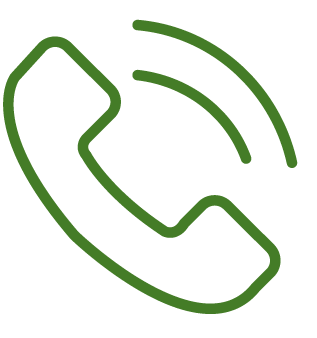 We offer a free assisted search service on

0345 557 8401

0345 557 8401
2.

Live chat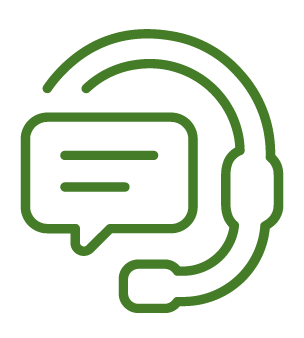 If you don't want to phone, we have dedicated staff available to help find the perfect agency

(look for the icon in the bottom right corner of the screen).
3.

Keep searching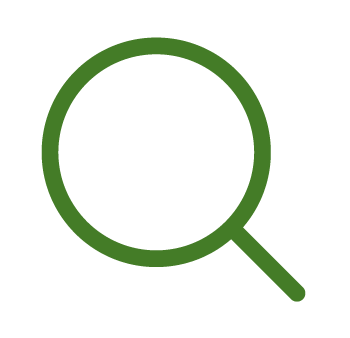 We have over 7,000 agencies on our website so we're confident you'll find the right one for you on our website
Time 4 Recruitment Solutions
Industries covered: Catering and Hospitality, Construction, Industrial
61 North Road, Bristol, Avon, BS6 5AD
Purple Carrot Recruitment
Industries covered: Catering and Hospitality
Suite 228 179 Whiteladies Road, Bristol, Avon, BS8 2AG
Industries covered: Catering and Hospitality, Industrial, IT, Sales
Office 102, Waterhouse, Waterhouse Lane, Bath, Avon, BA2 7JB
Industries covered: Catering and Hospitality
1 Friary, Temple Quay, Bristol, Avon, BS1 6EA
Plus 1 additional office location
Industries covered: Catering and Hospitality
42/43 High St, Bristol, Avon, BS1 2AT
Plus 4 additional office locations
Industries covered: Accounting & Finance, Administration, Automotive, Catering and Hospitality, Consulting, Call Centre / Customer Service, Driving, Engineering, Executive / Management, Personnel / HR, Industrial, IT, Legal, Manufacturing / Production, Market Research, Project Management, Sales, Science, Social Care
5 Kingsway, Kingswood, Bristol, Avon, BS15 8BF
Plus 3 additional office locations
Industries covered: Accounting & Finance, Administration, Catering and Hospitality, Construction, Creative / Design, Call Centre / Customer Service, Driving, Education, Engineering, Executive / Management, Industrial, IT, Legal, Logistics, Manufacturing / Production, Marketing, Purchasing, Sales
Rombourne Business Centre 130 Aztec, Bristol, Avon, BS32 4UB
Plus 24 additional office locations
Catering Services International
Industries covered: Catering and Hospitality
56 Baldwin Street, Bristol, Avon, BS1 1QW
Plus 8 additional office locations
Industries covered: Administration, Catering and Hospitality, Call Centre / Customer Service, Driving, Industrial, Manufacturing / Production
Ground Floor, 21 Prince Street, Bristol, Avon, BS1 4PH
Plus 50 additional office locations
Industries covered: Accounting & Finance, Administration, Agriculture, Automotive, Aviation, Banking, Catering and Hospitality, Charity, Child Care, Construction, Call Centre / Customer Service, Education, Engineering, Financial Services, Government / Public Sector, Personnel / HR, Industrial, IT, Legal, Logistics, Manufacturing / Production, Marketing, Not-for-profit, Property, Purchasing, Retail, Sales, Telecommunications, Travel, Energy / Renewable Energy
7-9 Colston Avenue, Bristol, Avon, BS1 4UB
Plus 66 additional office locations
Most Popular Towns for Catering and Hospitality in Avon