Leicestershire Aviation / Aerospace recruitment agency listing
10 Recruitment Agencies found in Leicestershire in the Aviation industry. View your closest or specialist recruiters by using the Agency Search below.
Located in the Midlands, the landlocked county of Leicestershire is home to almost one million people. Bordering counties including Staffordshire, Derbyshire and Nottinghamshire, Leicestershire is a county with a number of Aviation opportunities, and the region's recruitment agencies help with the process of hiring permanent, temporary and contract staff members.
The recruitment agencies throughout the county assist employers in hiring staff for Aviation roles. Recruiters are present in all parts of Leicestershire, including Leicester, Hinckley and Harborough. It is particularly useful that the county itself is serviced by a number of employment agencies that specialise in the recruitment of Aviation professionals. These agencies complement those that hire for the sector as well as many others.
Economic overview and salaries
Employment in Leicestershire is high, a figure that Aviation workers also contribute towards. In general, the Aviation sector seems to offer generous salaries, which is not unexpected due to the technical nature of many of the roles. A Logistics Officer, for example, can expect a starting salary in excess of £25,000. Aviation Business Development Executives, meanwhile can command a starting salary of £35,000, and there is a good chance of this increasing as experience grows.
Key industries and employers
The Aviation industry is thriving in Leicestershire, given it is home to two airports. East Midlands Airport in Castle Donington, with 4.5 million passengers a year, is the 11th busiest airport for passenger traffic and the second busiest for freight traffic. It is the site of a former RAF base which has now been decommissioned. The same is true of Leicester Airport, which was in use by the RAF between 1943 - 1947.
Elsewhere, the county is also home to Helicentre Aviation Ltd, which offers professional helicopter pilot training, while all things Aviation are covered at the Bruntingthorpe Aircraft Museum, where the significant history in this sector is highlighted.
Agency Search
- Improve your results by refining your search
You have changed your query
Press "Search Agencies" when your new query is ready.
Industries covered: Aviation, plus: Administration, Automotive, Defence, Engineering, Executive / Management, Health & Safety, Personnel / HR, Industrial, Logistics, Manufacturing / Production, Marketing, Project Management, Purchasing, Sales
Show more
• Over 25 years' experience providing candidates to the Engineering, Industrial and Manufacturing industries • Whether the vacancy is temporary, contract, or permanent, as much care and attention is put into each and every position
Coverage UK Wide
P.O. Box 8711, Coalville, Leicestershire, LE67 0BJ
Industries covered: Aviation, plus: Accounting & Finance, Administration, Agriculture, Automotive, Banking, Charity, Construction, Creative / Design, Call Centre / Customer Service, Defence, Driving, Electronics, Engineering, Environmental, Executive / Management, Facilities Management, Financial Services, Government / Public Sector, Graduate, Headhunting, Health Care, Health & Safety, Housebuilding, Personnel / HR, Industrial, Information Industry, Insurance, IT, Legal, Logistics, Manufacturing / Production, Marketing, Market Research, Media, Multilingual & Language, Not-for-profit, Pharmaceutical, PR, Printing & Publishing, Project Management, Property, Purchasing, Rail, Rec 2 Rec, Retail, Sales, Science, Security, Shipping, Social Care, Sport, Recreation & Leisure, Telecommunications, Travel, Spa & Beauty, Energy / Renewable Energy, Digital
Show more
JT Recruit is a well respected local agency and we have a great deal of experience in recruiting the right person for you or finding the right job for you. What makes us different from a lot of our competitors is that we care about you!
Coverage East Midlands, West Midlands,
4B Bank Court, Weldon Road, Loughborough, Leicestershire, LE11 5RF
Plus 2 additional office locations
NRL (Previously Intec (UK) Ltd)
Industries covered: Aviation, plus: Construction, Electronics, Engineering, Environmental, Facilities Management, Health & Safety, Personnel / HR, Project Management, Rail, Telecommunications, Energy / Renewable Energy
Show more
The Aviation industry relies on expert recruitment solutions and here at NRL, we specialise in supplying all levels of Aviation personnel from Maintenance through to Management. With over 30 years of experience, we possess the expertise to place quality candidates into all Aviation disciplines such as Design, Engineering, NDT and Traffic Management. We have ISO accreditations and address permanent and contract roles globally.
Coverage UK Wide & Global
C/o Intec (UK) Ltd, 3 Jacknell Road, Dodswell's Bridge Industrial Estate, Hinckley, Leicestershire, LE10 3BS
Plus 12 additional office locations
Are you an employer looking for a recruitment agency?
1.

Call us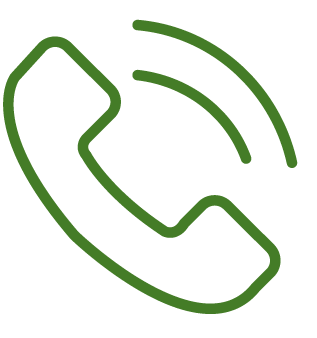 We offer a free assisted search service on

0345 557 8401

0345 557 8401
2.

Live chat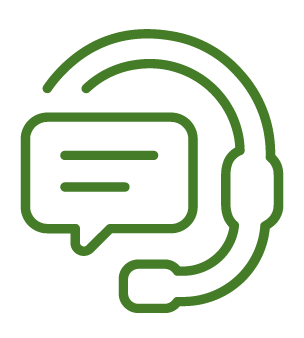 If you don't want to phone, we have dedicated staff available to help find the perfect agency

(look for the icon in the bottom right corner of the screen).
3.

Keep searching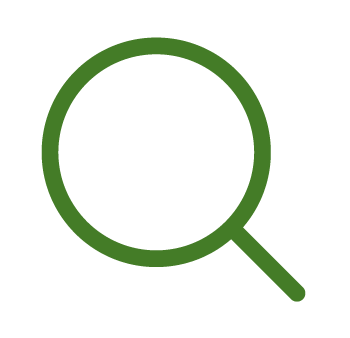 We have over 7,000 agencies on our website so we're confident you'll find the right one for you on our website
Industries covered: Aviation, plus: Automotive, Construction, Electronics, Engineering, Environmental, Facilities Management, Health & Safety, Housebuilding, Logistics, Property, Rail, Energy / Renewable Energy
Show more
Barker Ross Ltd was established in 1988 and are specialists in temporary and permanent recruitment. Due to excellent client loyalty and substantial increase in business from recommendations, we are now regarded as one of the leading recruitment companies in the UK.
Coverage UK wide
Ground Floor, Mercury Place, 11 St George Street, Leicester, Leicestershire, LE1 1QG
Plus 4 additional office locations
Industries covered: Automotive, Aviation / Aerospace, Defence, Engineering, Food & Drink, Rail, Energy / Renewable Energy
Imperial House, St Nicholas Circle, Leicester, Leicestershire, LE1 4LF
Industries covered: Accounting & Finance, Automotive, Aviation / Aerospace, Call Centre / Customer Service, Driving, Engineering, Personnel / HR, Industrial, IT, Legal, Manufacturing / Production, Retail, Sales
Ground Floor, Unit 5, Westleigh Business Park, Leicester, Leicestershire, LE8 4EZ
Industries covered: Administration, Aviation / Aerospace, Call Centre / Customer Service, Education, Engineering, Personnel / HR, IT, Logistics, Manufacturing / Production, Marketing, Sales
29-31 Belvoir Street, Leicester, Leicestershire, LE1 6SL
Plus 1 additional office location
Industries covered: Automotive, Aviation / Aerospace, Construction, Defence, Driving, Electronics, Logistics, FMCG
Office 12b, 5th Floor, Humberstone House, Humberstone Gate, Leicester, Leicestershire, LE1 1WB
Plus 3 additional office locations
Industries covered: Accounting & Finance, Administration, Automotive, Aviation / Aerospace, Banking, Catering and Hospitality, Charity, Construction, Consulting, Call Centre / Customer Service, Engineering, Financial Services, Personnel / HR, Industrial, IT, Legal, Logistics, Manufacturing / Production, Marketing, Property, Retail, Sales, Security, Social Care, Travel
118 Charles Street, Leicester, Leicestershire, LE1 1LB
Plus 49 additional office locations
Industries covered: Administration, Agriculture, Automotive, Aviation / Aerospace, Banking, Catering and Hospitality, Charity, Child Care, Construction, Education, Engineering, Financial Services, Government / Public Sector, Personnel / HR, Industrial, IT, Legal, Logistics, Manufacturing / Production, Marketing, Not-for-profit, Purchasing, Retail, Sales, Telecommunications, Travel, Energy / Renewable Energy
18 Granby Street, Leicester, Leicestershire, LE1 1DE
Plus 67 additional office locations
Most Popular Towns for Aviation in Leicestershire