Automotive Recruitment Agencies in Oxfordshire
13 Recruitment Agencies found in Oxfordshire in the Automotive industry. View your closest or specialist recruiters by using the Agency Search below.
Agency Search
- Improve your results by refining your search
You have changed your query
Press "Search Agencies" when your new query is ready.
Industries covered: Automotive, plus: Accounting & Finance, Administration, Aviation, Banking, Charity, Construction, Consulting, Creative / Design, Call Centre / Customer Service, Defence, Driving, Electronics, Engineering, Environmental, Executive / Management, Facilities Management, Fashion, Financial Services, Food & Drink, Government / Public Sector, Graduate, Headhunting, Health & Safety, Housebuilding, Personnel / HR, Industrial, Information Industry, Insurance, IT, Legal, Logistics, Manufacturing / Production, Marketing, Market Research, Media, Not-for-profit, PR, Printing & Publishing, Property, Purchasing, Rail, Retail, Sales, Training / Learning, Science, Security, Shipping, Space & Satellite, Sport, Recreation & Leisure, Tax, Telecommunications, Travel, Spa & Beauty, Energy / Renewable Energy, FMCG, Digital
Show more
We market ourselves as a generalist recruiter due to the multiple specialist desks within our office, all of which are occupied by qualified consultants with extensive experience in their respective field. We have consultants focusing exclusively on; - Commercial roles, - Luxury Retail, - Industrial roles, - Engineering As a business we are Gangmaster licensed and REC audited to a gold standard.
12 Deans Court, Bicester, Oxfordshire, OX26 6RD
Industries covered: Accounting & Finance, Automotive, Engineering, IT, Manufacturing / Production, Pharmaceutical, Telecommunications
Bloxham Mill Business Centre, Barford Road, Banbury, Oxfordshire, OX15 4FF
Industries covered: Automotive, Defence
The Granary, Greatworth Hall, Greatworth, Banbury, Oxfordshire, OX17 2DH
Are you an employer looking for a recruitment agency?
1.

Call us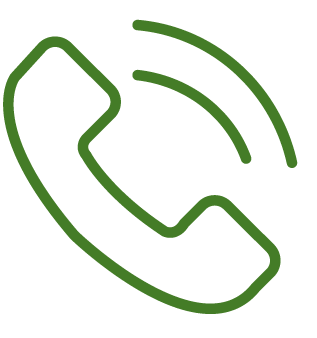 We offer a free assisted search service on

0345 557 8401

0345 557 8401
2.

Live chat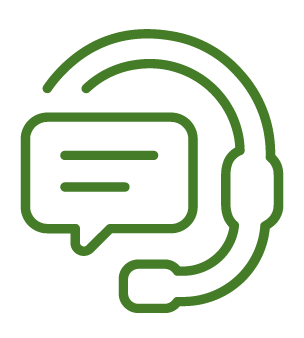 If you don't want to phone, we have dedicated staff available to help find the perfect agency

(look for the icon in the bottom right corner of the screen).
3.

Keep searching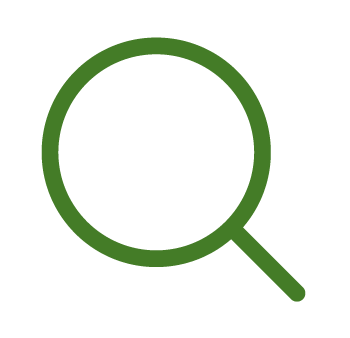 We have over 7,000 agencies on our website so we're confident you'll find the right one for you on our website
Recruitment in Motorsport
Industries covered: Automotive, Engineering
Unit 28, Chancerygate Business Centre, Kidlington, Oxfordshire, OX5 1FQ
Copeland - Automotive recruitment consultants & headhunters
Industries covered: Automotive, Engineering, Manufacturing / Production, Marketing, Sales
Harwell Innovation Centre, 173 Curie Avenue, Didcot, Oxfordshire, OX11 0QG
Camerons Recruitment Consultancy Ltd
Industries covered: Administration, Automotive, Aviation / Aerospace, Biotechnology, Creative / Design, Engineering, Environmental, Executive / Management, Health & Safety, Personnel / HR, Manufacturing / Production, Marketing, Market Research, Purchasing
Wittas House, Two Rivers, Station Lane, Witney, Oxfordshire, OX28 4BA
Industries covered: Automotive, Creative / Design, Electronics, Engineering, Executive / Management, Health & Safety, Industrial, IT, Logistics, Manufacturing / Production, Purchasing, Digital
Ground Floor, 4 Meadow Court, Witney, Oxfordshire, OX28 6ER
Industries covered: Automotive
Home Farm Barn, Thrupp Lane, Abingdon, Oxfordshire, OX14 3NG
Industries covered: Automotive, Catering and Hospitality, Industrial, Legal, Logistics
Unit 1 & 2 Kings Storage, Bobby Friar Close, Oxford, Oxfordshire, OX4 6ZN
Plus 3 additional office locations
Industries covered: Accounting & Finance, Administration, Agriculture, Automotive, Banking, Catering and Hospitality, Construction, Consulting, Call Centre / Customer Service, Driving, Education, Engineering, Health Care, Personnel / HR, Industrial, Information Industry, IT, Logistics, Manufacturing / Production, Marketing, PR, Purchasing, Rec 2 Rec, Sales, Security, Social Care, Sport, Recreation & Leisure, Telecommunications, Energy / Renewable Energy
21 Market Square, Bicester, Oxfordshire, OX26 6AD
Plus 8 additional office locations
Industries covered: Accounting & Finance, Administration, Automotive, Driving, Executive / Management, Financial Services, Food & Drink, Government / Public Sector, Personnel / HR, Industrial, IT, Legal, Logistics, Manufacturing / Production, Marketing, Not-for-profit, Purchasing, Sales
Cherwell Business Village, Banbury, Oxfordshire, OX16 2SP
Plus 14 additional office locations
Industries covered: Accounting & Finance, Administration, Automotive, Catering and Hospitality, Call Centre / Customer Service, Education, Engineering, Financial Services, Government / Public Sector, Health Care, Personnel / HR, Industrial, Insurance, IT, Legal, Logistics, Marketing, Media, PR, Property, Rec 2 Rec, Retail, Sales, Shipping
16 High Street, Oxford, Oxfordshire, OX1 4AG
Plus 51 additional office locations
Industries covered: Administration, Automotive, Banking, Construction, Call Centre / Customer Service, Driving, Education, Engineering, Executive / Management, Financial Services, Government / Public Sector, Personnel / HR, Insurance, IT, Legal, Logistics, Manufacturing / Production, Marketing, Multilingual & Language, PR, Purchasing, Rec 2 Rec, Retail, Sales, Science, Social Care, Sport, Recreation & Leisure, Travel, Energy / Renewable Energy
Suite 14, Second Floor, Magdalen Centre, Oxford Science Park, Oxford, Oxfordshire, OX4 4GA
Plus 28 additional office locations