London Agriculture recruitment agency listing
13 Recruitment Agencies found in London in the Agriculture industry. View your closest or specialist recruiters by using the Agency Search below.
Concerned with the growing / keeping of crops and livestock, the agricultural industry is mainly responsible for food production in the UK. Despite this, the industry is in somewhat of a decline and is only responsible for around 0.7% of the country's GDP. The sector covers many different areas of work such as forestry, farm labour, agronomy, machinery and horticulture, but with less than 10% of land in London being used for commercial farming, the UK capital is significantly behind other regions of the country. Specialist local agricultural recruitment agencies are experts at sourcing London candidates for the permanent, part time and seasonal vacancies of their clients.
For farm workers, the average salary is around £25K although over 10% report earning less than £10K. This 10% are assumed to be part time workers or accounted for by family labour. Although agricultural job opportunities in London aren't in abundance, salaries per annum tend to be higher and can comfortably exceed £30K with some experienced senior managers being able to earn 50K+. The rural areas in Bromley, Havering and Hillingdon offer the best locations to enter the field, whilst the wider South East county may be a more viable option for a candidate.
With over 90% of agricultural businesses employing less than 10 people, there is no definitive route into the sector. Entering into clerical or seasonal picking roles perhaps offers the best path into the industry although graduate schemes are available at some of the city's largest employers. The largest farming group in the UK is Farmcare Trading Limited, formerly The Co-operative Farms, and owns over 39.5K acres of land. Most of the country's largest universities provide an agricultural degree where candidates will learn skills such as animal rearing, how to utilise land and food production.
London agricultural recruitment agencies understand the staffing challenges faced by the local industry and are experienced at supplying clients with suitable professionals across all sub-sectors. Due to the nature of the industry, much of the work is considered seasonal and an agency will be adept at placing staff in these vacancies, as well as permanent, part time and contract jobs.
Agency Search
- Improve your results by refining your search
You have changed your query
Press "Search Agencies" when your new query is ready.
Industries covered: Agriculture, plus: Administration, Catering and Hospitality, Construction, Housebuilding, Industrial, Logistics, Manufacturing / Production, Project Management, Sales
Show more
Laborem recruitment specialise in the supply of temporary, permanent and contract workers across the South-East. Our large database of skilled and unskilled candidates have been referenced and accreditation checked. If you are a candidate seeking employment, or a client looking for staff, please feel free to call one of our consultants who will help find the perfect match.
Coverage London and South East
The Vale Acton, Acton, London, W3 7QS
Executive Headhunters Ltd
Industries covered: Agriculture, plus: Accounting & Finance, Arts, Automotive, Aviation, Banking, Biotechnology, Catering and Hospitality, Charity, Construction, Consulting, Creative / Design, Call Centre / Customer Service, Defence, Education, Electronics, Engineering, Environmental, Executive / Management, Facilities Management, Fashion, Financial Services, Food & Drink, Government / Public Sector, Headhunting, Health Care, Health & Safety, Housebuilding, Personnel / HR, Information Industry, Insurance, IT, Legal, Logistics, Manufacturing / Production, Marketing, Market Research, Media, Multilingual & Language, Not-for-profit, Pharmaceutical, PR, Printing & Publishing, Project Management, Property, Purchasing, Rail, Rec 2 Rec, Retail, Sales, Training / Learning, Science, Security, Shipping, Space & Satellite, Sport, Recreation & Leisure, Tax, Telecommunications, Travel, FMCG, Digital
Show more
As senior search experts, Executive Headhunters offer a key recruitment service to our Horticulture clients by putting them in touch with top Contracts Managers. Deploying professionals within Grounds Maintenance and Landscape, we are search & selection experts who can bring the best Contracts Managers in the market to your business. We tailor every search to the needs of our clients and offer 100% transparency of the entire process.
Coverage UK and International
22 Upper Ground, South Bank, London, Greater London, SE1 9PD
Plus 2 additional office locations
Barker Ross Staffing Solutions
Industries covered: Agriculture, plus: Accounting & Finance, Administration, Catering and Hospitality, Consulting, Call Centre / Customer Service, Executive / Management, Food & Drink, Graduate, Headhunting, Personnel / HR, Industrial, Manufacturing / Production, Marketing, PR, Retail, Sales, FMCG
Show more
Barker Ross Ltd was established in 1988 and are specialists in temporary and permanent recruitment. Due to excellent client loyalty and substantial increase in business from recommendations, we are now regarded as one of the leading recruitment companies in the UK.
Coverage UK wide
Dephna House, 7 Coronation Street, London, NW10 7PQ
Plus 6 additional office locations
Are you an employer looking for a recruitment agency?
1.

Call us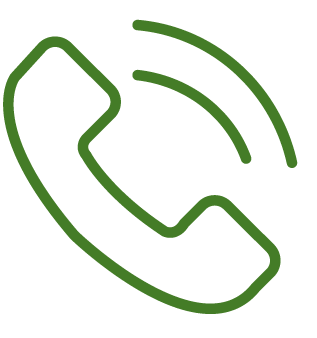 We offer a free assisted search service on

0345 557 8401

0345 557 8401
2.

Live chat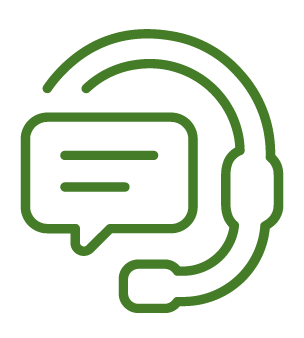 If you don't want to phone, we have dedicated staff available to help find the perfect agency

(look for the icon in the bottom right corner of the screen).
3.

Keep searching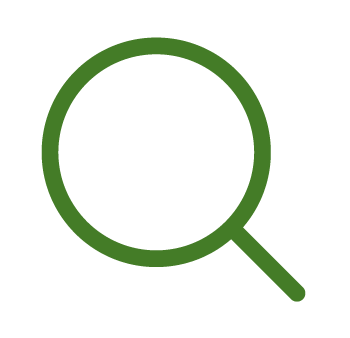 We have over 7,000 agencies on our website so we're confident you'll find the right one for you on our website
Industries covered: Accounting & Finance, Administration, Agriculture, Industrial, Retail
Unit 50d, City Business Centre, Lower Road, Canada Water, Rotherhithe, London, SE16 2XB
Fresh Horticultural Careers
Industries covered: Agriculture
Unit 8, Rudolf Place Miles Street, South Lambeth, London, SW8 1RP
Industries covered: Accounting & Finance, Administration, Agriculture, Banking, Executive / Management, Financial Services, Personnel / HR, Insurance, IT
63 St Mary Axe, City Of London, London, EC3A 8AA
CSS Recruitment & Training
Industries covered: Administration, Agriculture, Consulting, Driving, Engineering, Industrial, Rail
Imperial Offices, 2nd Floor, 2a Heigham Road, East Ham, London, E6 2JG
Industries covered: Agriculture, Automotive, Aviation / Aerospace, Banking, Consulting, Defence, Electronics, Engineering, Financial Services, Insurance, IT, Logistics, Pharmaceutical, Telecommunications
Acre House, Unit 4, Sapcote Trading Centre, 374 High Road, Willesden, London, NW10 2DH
Combi-Nations Recruitment
Industries covered: Accounting & Finance, Agriculture, Banking, Construction, Consulting, Engineering, Financial Services, Industrial, Information Industry, Manufacturing / Production, Media, Multilingual & Language, Pharmaceutical, Telecommunications, Energy / Renewable Energy, FMCG
EC1V 4PY, Finsbury, London
Industries covered: Accounting & Finance, Administration, Agriculture, Aviation / Aerospace, Banking, Catering and Hospitality, Charity, Construction, Creative / Design, Engineering, Health Care, Personnel / HR, Industrial, Legal, Logistics, Manufacturing / Production, Marketing, Media, Retail, Sales, Social Care, Telecommunications, Energy / Renewable Energy, FMCG, Digital
BBS House, 125 Poplar High Street, Poplar, London, E14 0AE
Industries covered: Accounting & Finance, Agriculture, Aviation / Aerospace, Industrial, Logistics, Property, FMCG
401d, 10 Greycoat Place, Westminster, London, SW1P 1SB
Plus 1 additional office location
Industries covered: Administration, Agriculture, Logistics, Manufacturing / Production, FMCG
Santon House 53-55 Uxbridge House, Ealing, London, W5 5SA
Plus 22 additional office locations
Industries covered: Administration, Agriculture, Automotive, Aviation / Aerospace, Banking, Catering and Hospitality, Charity, Child Care, Construction, Education, Engineering, Financial Services, Government / Public Sector, Personnel / HR, Industrial, IT, Legal, Logistics, Manufacturing / Production, Marketing, Not-for-profit, Purchasing, Retail, Sales, Telecommunications, Travel, Energy / Renewable Energy
2 Lambeth Hill, Room 17, 3rd Floor, City Of London, London, EC4V 4BG
Plus 67 additional office locations