Agency Central's emergency Secret Santa gift guide
For many businesses across the nation, Secret Santa is a bit of an institution. You know the drill; every year, each participating employee is randomly assigned a colleague for whom they must buy a gift.
There are many variations of the rules, but one rule is universal: Secret Santas must not reveal their identity to their gift's recipient at any cost … at least not until all the gifts have been opened!
While we can't guarantee you'll get something you like in return, if you follow our gifting guide, you'll have nothing to reproach yourself for at this year's Secret Santa exchange!
So, what is the perfect Secret Santa gift? Dear reader, there is not just one answer to this question. It all depends on who you're buying for, and your budget. No need to panic, however. We believe we have the perfect gift for every colleague ... and price range.
The Agency Central Emergency Secret Santa Gift Guide is easy to use and understand. For instant gift inspiration, simply refer to whichever of the following monikers best describes your colleague.
The Tech Aficionado
So, you're buying for someone that lives and breathes tech? While it's unlikely that your budget will stretch to a fully-featured iPhone X there's no shortage of Grade A gifts for the tech-inclined. Like an IT recruitment agency, here's our pick of the very best in tech:
Under £10
Tesco Portable Rechargeable Mini Bluetooth Speaker - £8
With this portable, powerful mini bluetooth speaker, your colleague will be able to enjoy all their favourite songs whilst on the move ... as will anyone in the vicinity! It's the perfect companion for office parties, holidays, camping trips, and carefree days in the park.
£10-£15
Thermo Projection Alarm Clock - £11.99
This cool, quirky hi-tech clock projects the time onto the wall...and also features an alarm, thermometer, hygrometer and calendar. So, your colleague will wake up in good time, with all the information they need to have a great day, every day!
£15-£20
Poweradd Pilot External Battery Pack - £19.99
This gift could be a lifesaver for any smartphone addict! Holidays, long days out and music festivals are all leading causes of battery life anxiety. But, armed with this ingenious portable smartphone battery, your colleague will be able to put any such worries to the back of their mind!
The Poweradd Pilot External Battery can charge iPhone or Android smartphones multiple times before needing to be re-charged itself. This particular model even features two USB ports for simultaneous charging, so by giving this gift, you may unknowingly help one of their friends out of a smartphone jam too!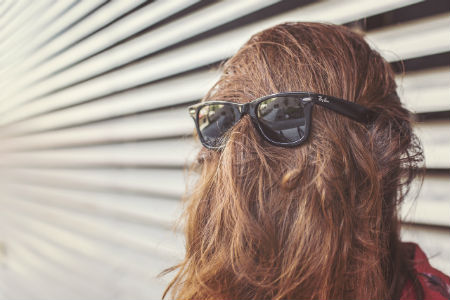 The Joker
A good office joker never fails to lighten the mood. With a few careful words, or a daring practical joke, they can have the whole team in stitches … or cringing with embarrassment!  
Buying the perfect gift for a joker is no mean feat, which is good, as here at Agency Central, we love a challenge! Beat them at their own game with any one of these whimsical wonders:
Under £10
Ladybird Cards - Bad Dad Jokes £7.99
Any office jester worth their salt has a ready bank of corny jokes at their disposal. This set of 100 genuine dad jokes is sure to get the whole team cringing and howling!
£10-£14.99
Marvin's Magic Wicked Pranks and Jokes - £11.99
Few people realise that office jokesters are under immense pressure to deliver original, funny jokes and japes day after day. Marvin's Magic Wicked Pranks and Jokes contains more than 100 mischievous-making ideas, which are sure to inspire many a laugh in 2018!
£15-20
This stylish executive hammock allows busy professionals to incorporate revitalising power naps into their working day. The hammock can be attached to any sturdy fixtures, or held by two co-operative friends, allowing the occupant to nap in peace!
The Bookworm
Whether they're a bibliophile or a Kindle convert, the bookworm is forever immersed in the wit and wisdom of their favourite writers.
Buying for a bookish colleague can be daunting, especially if you're not an avid reader yourself! Help is on the way, however. We've curated a list of some of the very best literary gifts the web has to offer:
Under £10
Penguin Literary Mugs (Various titles) - £8.99
Winter evenings were made for curling up in front of the fire with a hot drink and a good book. These eye-catching mugs feature Penguin's distinctive tri-band designs for literary classics such as Pride and Prejudice, The Case-Book of Sherlock Holmes, A Room of One's Own and Great Expectations. Buy any of these to get into your colleague's good books this Christmas!
£10-15
Charles Dickens - A Christmas Carol (Leatherbound) £14.99
Your well-read colleague will be proud to own this beautiful, leatherbound edition of Charles Dickens' classic Christmas novel, which would make a fine addition to any bookshelf.
£15-20
The Literature Book is packed with plot summaries, images and inspirational quotes from more than 100 iconic plays, books and poems from all over the world! Your colleague is sure to relish the chance to immerse themselves deeper into the worlds created by some of literature's greatest minds.
The Style Savant
When it comes to style, these people rarely put a foot wrong. Each outfit they wear has been painstakingly prepared, coordinated and chosen for the occasion. Buying for a style savant can be a risky business, especially if you're not up to date with all the latest trends!      
Avoid turning them into a fashion victim at the Secret Santa exchange. Buy them any of the following stylish, seasonal gifts and they'll shine brighter than the Northern Lights at the Christmas Party!
Under £10
As any sartorially-minded lady or gent knows, the holiday season is no time for footwear formality! Add a little festive fun to your colleague's wardrobe with a set of funky socks. The designs are seasonal, and the prices, reasonable. What's not to like?
£10-£14.99
Christmas Cracker Cufflinks - £11.99
When it comes to crafting the perfect look, attention to detail is key. These novel Christmas cracker cufflinks bring a hint of seasonal sparkle to the table, without being too garish. Armed with these cufflinks, your well-coordinated colleague is sure to be toast of the Christmas dinner table!
£15-20
Ho Ho Ho Christmas Scene Light-Up Jumper - £20
This distinctive patterned jumper will light up the room, thanks to the battery pack concealed in the hem! This design depicts Santa's sleigh flying high over a snow-capped village and features multi-coloured flashing lights, which can be activated whenever the wearer wants to bring a little seasonal cheer to everyone around them.
French Grey Interiors - Robin Scarf - £17.95
Alternatively, this cool winter scarf features a striking watercolour robin print that's not just for Christmas … and can be worn well into the new year!   
The Office Enigma
Choosing the perfect gift for a colleague can be tricky at the best of times, but buying for someone you know next to nothing about can seem like taking a shot in the dark. If you're Secret Santa to that elusive, enigmatic colleague that has been part of the furniture for years, but no-one really knows anything about, you have our sympathy. But, all is not lost!
There are plenty of 'safe-bet' gifts on the market that don't fall into the trap of appearing bland or thoughtless.
Under £10
The Ultimate Pub Quiz Party Game - £9.99
Pubs. Quizzes. Most people like at least one of these things. So, by that reasoning, if your gift caters to both you're unlikely to go far wrong! The retro-style Ultimate Pub Quiz Party game features 400 questions on music, sport, film, TV, food and general knowledge (something for just about everyone), so your colleague can put their knowledge to the test … and invite a few friends to join in the fun!
£10-£14.99
Movie Night In Gift Set - £12.99
Nothing beats getting lost in a good film. But, with today's prices, a trip to the cinema is an occasional treat for most!
However, with this charming movie gift set, featuring a classic popcorn bucket and two retro straw cups, your colleague can recreate the cinema experience in the comfort of their own home, anytime they wish!  
£15-20
World's Smallest Helicopters - £18.99
So, you're buying for a relative stranger? The world's smallest helicopters will surely help to get your new friendship off the ground! This gift pack features three miniature remote control helicopters and a controller that doubles up as a storage box once the high-flying fun comes to an end!
Now, go forth and find that perfect gift!
And, that's your lot! We hope you found our Secret Santa Gift Guide useful. If you appreciated our little gift, please reciprocate in kind by liking and sharing this article with all your friends. Much appreciated!
Remember, if you haven't yet decided on a gift for your colleague, time is quickly running out. Make haste and head to the shops, or your computer. Whatever you decide to buy for Secret Santa, try not to fret too much. It's the thought that counts, after all!
We've checked our list and checked it twice, but if there are any must-have gifts we've omitted, please let us know. Have you given or received any memorable Secret Santa gifts (good or bad) during Christmases past? If so, why not give us a shout on social media? We'd love to hear from you!
We hope you all enjoy the Christmas party season. Eat, drink (in moderation), be merry and we'll see you again in the new year!
Written by Matt Keleher
Search 8,000+ agencies
- Find the best match for you
You have changed your query
Press "Search 8000+ Agencies" when your new query is ready.