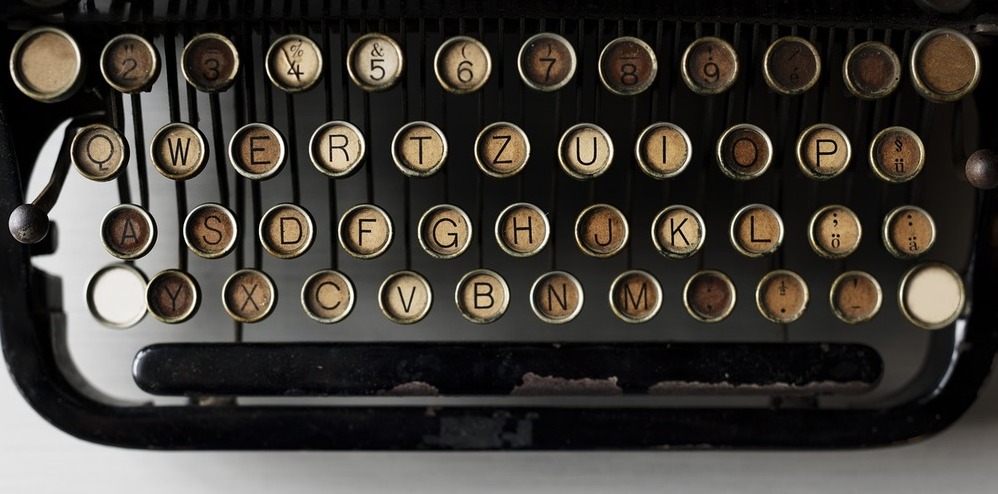 CV writing guide: how to write the perfect CV
Want to know how to write a CV? Here's our guide to creating a professional CV that will get you noticed by employers and recruiters. 
Oh, and while you're at it, don't forget to write a cover letter. 
How should you format a CV?
Your CV is as much about aesthetics as it is content. You can agonise over what to include, but if it doesn't look right, the employer is likely to place it straight onto the rejection pile.
How long should a CV be?
Your CV shouldn't exceed two pages. Employers don't have time to read all of your likes and dislikes - especially when they have other applications to read through. 
This means that you're going to have to be concise (which might actually be a help for those who like to waffle!). We appreciate that it can be tempting to throw as much detail into your CV as possible, but save it for the interview!
How do you layout a CV?
Logically. 
Okay, that doesn't seem that helpful, but as long as your layout is clear, then you're free to order sections as you like. 
In almost all cases though, it's best to lead with your personal profile and end with less important elements such as interests.
When it comes to listing your employment history, this should be done in reverse chronological order (i.e. most recent job first). This also goes for qualifications and training. 
Making a CV easy to read
Employers and recruiters want to be able to skim-read an application. In fact, they usually make a decision in just 30 seconds, so try using headings, bullet points and italics - anything that will make your CV easier to read. 
Employers don't have time to read an extensive dossier of your likes and dislikes, especially when they have a multitude of other applications to read through.
Don't go crazy though, your CV still needs to look professional. This means no Comic Sans and no Windows 98 Word Art. The font should be clear, legible and no larger than size 12. Arial is the recommended style.
What to include in your CV
Personal details and methods of contact are the first things to include on any CV. This will cover your name, address, phone number and email.
An employer will be interested in your employment background, so you're going to have to list your work history. This should include company names, job titles, responsibilities and duration of previous posts you have held. 
Qualifications, starting with your most recent.
It's important to list what skills you have and may have acquired in previous jobs. Keep these skills relevant to the vacancy.
While it's okay to mention hobbies, see this from the employer's point of view. You want to refer to interests that reflect your personality, while also showing you're a good fit for the position. 'Socialising with friends' typically ticks neither of these boxes. 
How to write a personal profile
The personal profile section of your CV is the chance to really sell yourself to the employer. It is a simple paragraph that enables job seekers to highlight why they are a suitable candidate for the role. 
This is often the first thing that the employer will read, so it needs to be attention grabbing!
What should go into a personal profile?
Before you put pen to paper (or fingertips to keyboard), take some time to brainstorm why you think you're the best person for this job. Perhaps you already have eight years of industry experience? Or you have qualifications X, Y and Z? 
Try and compile a list of your strongest attributes and choose the ones that show you in the best light. Remember who you're writing for though, so keep in mind the job role and company you're applying to. 
The personal profile section of your CV is the chance to really sell yourself to the employer.
Once you've picked out your most employable features, turn them into a paragraph of about four or five lines. Make it concise, easy to read and lead with your strongest point first. 
You need to impress the employer from the get-go, so it's important to give it a strong opening. 
What NOT to include in your CV
When it comes to writing a top CV, knowing what to leave out is just as important as knowing what to put in. 
It isn't necessary to title your CV. It should be obvious what the document is and won't benefit from having 'resume' or 'curriculum vitae' in bold at the top of the page. In fact, avoid the terms 'resume' and 'curriculum vitae' altogether. 
DO NOT include a photograph of yourself. This isn't your Facebook profile and employers will find it unprofessional if you decide to attach your favourite selfie. Photos are only acceptable if it is relevant to the job e.g. modelling.  
Salary levels can be off-putting to employers, especially if you're entering a new career.
Avoid talking about weaknesses. You're trying to sell yourself and employers will attempt to unearth any negativities at the interview stage. 
The use of acronyms (e.g. SPOC, HOV, BPO) and jargon is discouraged, unless it's particularly relevant to the job. 
Personal details, such as marital status, religion or nationality, aren't needed. These bits of information won't help you land the role and will only clutter up your CV.
References aren't needed. They take up valuable space and employers will only be interested in references after interviewing you (at which point, they'll ask).
Hints & tips for CV writing
Still need some help on how to write a CV? Here are a few more things to remember:
Tailor your CV to the job specification
You should always use the job description as a guide to writing your CV. Incorporating specific terms will make you seem a better match for the position than someone who has sent the same generic CV to multiple employers. Using keywords is also a good idea if you want to be spotted by applicant tracking systems!
Don't fabricate or exaggerate 
It can be tempting to stretch the truth when you're typing away alone at your computer, even more so when you think your academic or work history isn't all that impressive. DON'T! It's actually illegal to lie on your CV, as being hired under false pretences is classed as fraud. More than this, it's difficult to keep up a lie in an interview situation - as if you won't already have enough to worry about. Long story short, just don't lie. 
Check, double check, triple check
Nothing looks less professional than a CV that obviously hasn't been proofread. Before sending it to the employer, check for spelling mistakes and grammatical errors. Here's an even better idea, get someone else to read over it as well. You'll be surprised how often people list 'attention to detail' as a skill and then go on to misuse an apostrophe. 
Find a good CV template
If you're struggling with the layout, there are countless online CV templates that do the hard work for you. Some styles may be more relevant than others though, so take the time to look through different examples before deciding on which one is right for this particular application.
Consider a CV writing service
If all else fails, you can always approach a professional CV writing service. While these will cost money, a specialist service will be able to make the most of what you've got and tailor it for the job you're applying for. Prices will vary depending on the package candidates choose. 
So that's our guide to writing a CV.  If you're looking for a job in a particular industry or location, Agency Central can also help you contact recruitment agencies that can support your job search. 
Search UK Agencies to help you find the perfect job or hire the right staff
Agency Search
You have changed your query
Press "Search 8000+ Agencies" when your new query is ready.